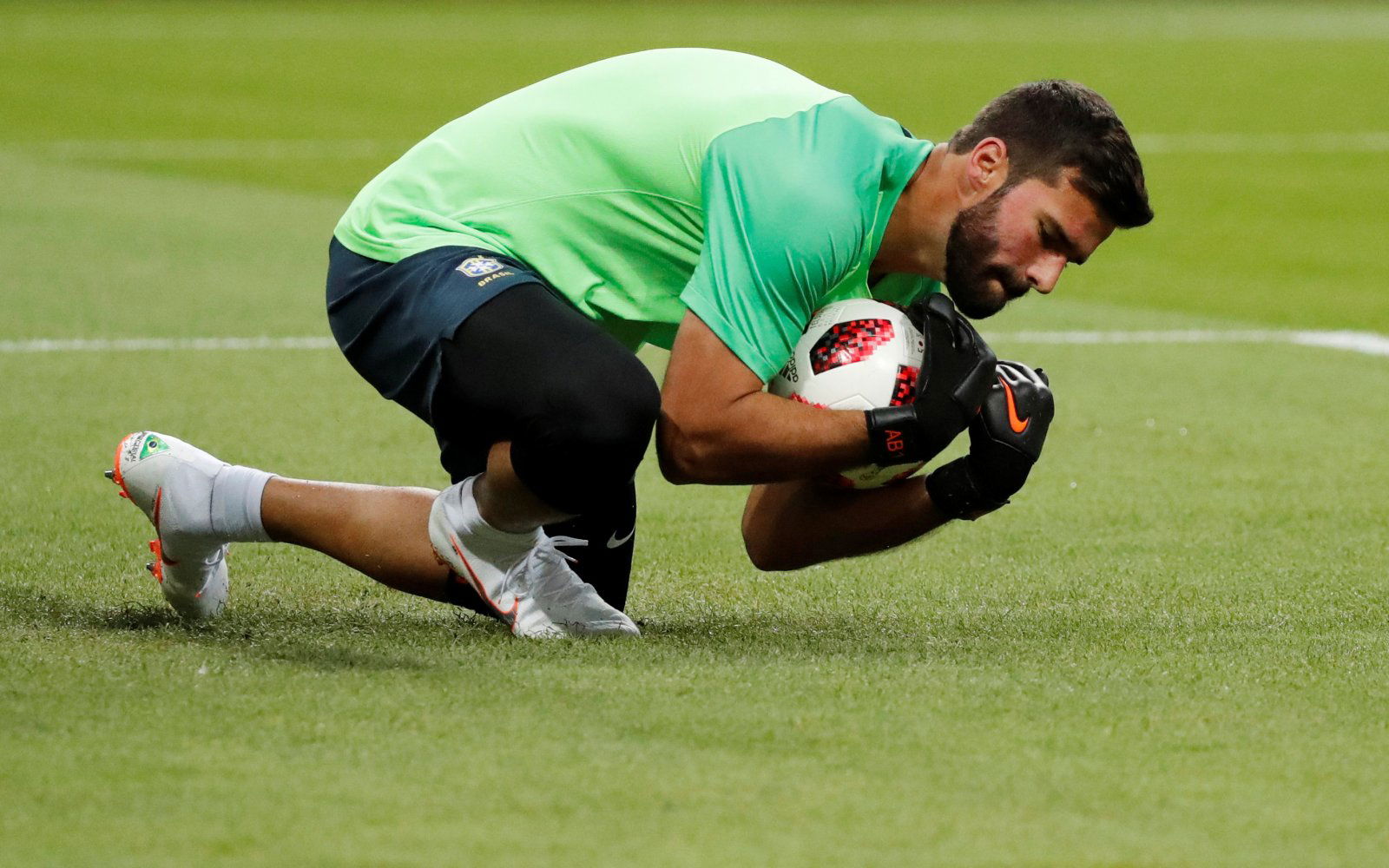 Liverpool are set to continue their Premier League season when they host Brighton and Hove Albion at Anfield on Saturday in the later kickoff time of 17:30. The fixture will be the third straight Liverpool game on TV this season and the fans are yet to see their side concede a goal. A lot of that is down to their new 'keeper, Alisson Becker, and the fans have been taking to Twitter to describe him.
Describe this man in one word pic.twitter.com/p5peEZx07l

— LFC Fans Corner (@LFCFansCorner) August 22, 2018
It didn't last long, but when he signed Alisson was the most expensive goalkeeper in history. It didn't last long because Chelsea soon smashed the fee set by Liverpool when they signed Alisson when they opted to bring in Kepa Arrizabalaga. At the moment, it looks like Liverpool's investment is the better one as the club are yet to ship a single goal whilst Chelsea have seen two goals fired past their new man.
Alisson impressed last season for Roma and then in the World Cup with Brazil, where he was his nation's number one ahead of Manchester City's Ederson. If he can keep the number one jersey for Brazil then the fans will have it over City that their keeper's better despite the fact they've struggled between the sticks for the last few years. Overall, it looks like the Alisson investment was a superb one and the fans will all echo that statement.
You can see the Reds' thoughts of Alisson here:
colossus

— Guðmundur Halldórs (@Gummihalldors) August 22, 2018
Confident

— Dave (@DIG_GNR) 22 August 2018
Beast

— Leehawksworth (@LeeHawksworth1) August 22, 2018
Majestic. Godly. (Two separate words).

— Kewiiii (@Keri_Anne93) 22 August 2018
Godsend

— Paul Collett (@coycollett7) 22 August 2018
Juggernaut!

— "G" (@kickgame_Nice) August 22, 2018
@Eoin_Watterson saviour

— Jac Zych (@jac_zych) August 22, 2018
The fans will be keen to see some more of Alisson in the bigger games this season but for now, they'll be happy with him keeping clean sheets and showing off his ability on the ball.