Bundesliga
Liverpool fans on Twitter have been discussing the left-side of their front three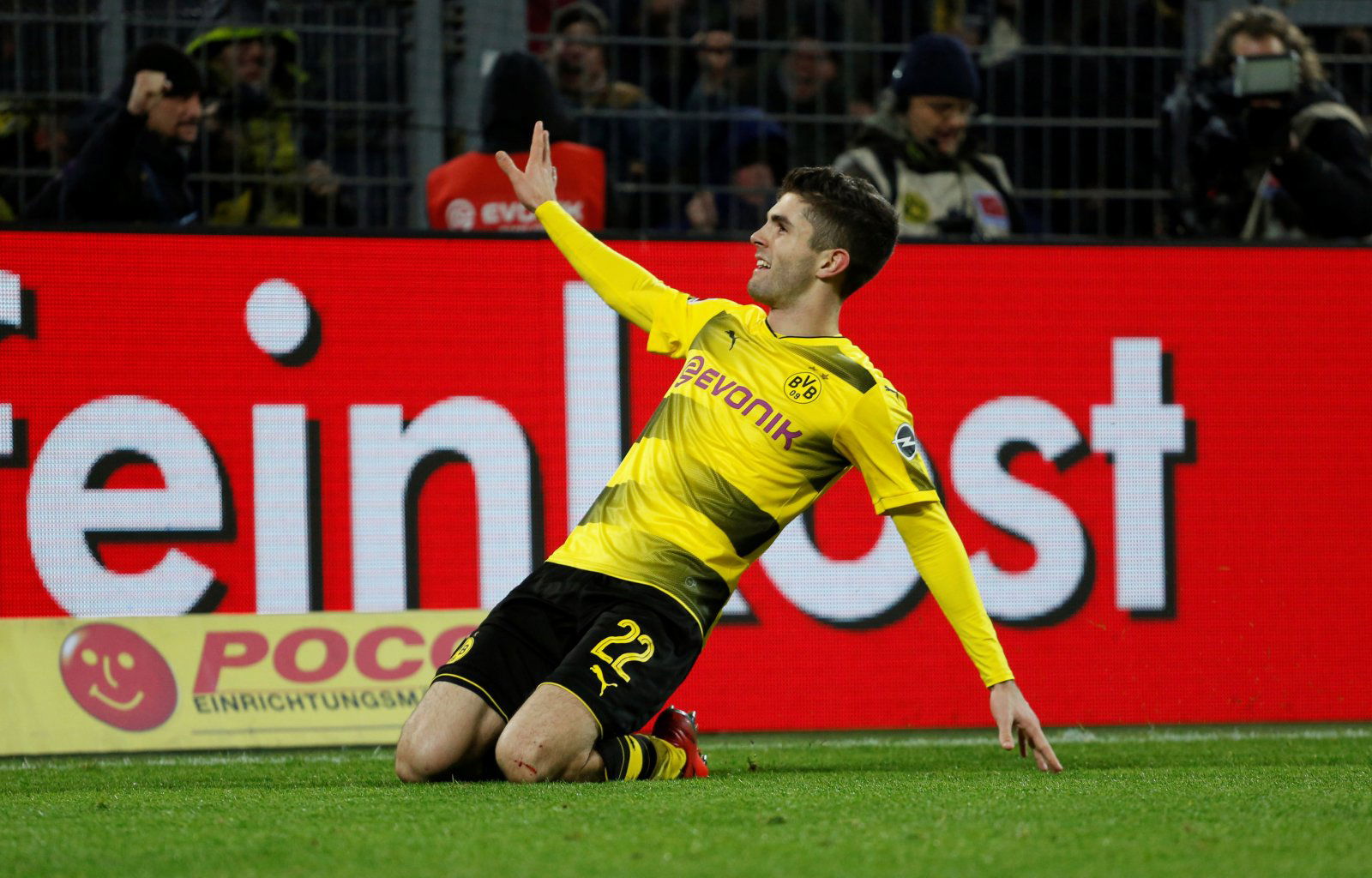 This window has been a superb one for Liverpool. The club has signed four shiny new players, with Naby Keita, Fabinho, Xherdan Shaqiri and Alisson Becker all joining. However, the fans have been looking into their front three and have realised that they're short of depth in behind Sadio Mane on the left-hand side, causing a discussion among the fans over what the club should do.
It's a fair point, but I do think we're weak on the left if Sadio Mane gets injured – I really do https://t.co/Vo4L1uVb5i

— Empire of the Kop (@empireofthekop) 1 August 2018
The club could be tempted to make one more purchase in the transfer window, however, with just one week left before the close of the window that seems unlikely. If hey were to make one final swoop, it could be a big one Well-respected German journalist, Raphael Honigstein claims that Liverpool could try and lure Christian Pulisic to Anfield after the American attacker failed to sign a new deal with Borussia Dortmund and this is a prospect that a lot of fans can get behind.
However, a man that all Liverpool fans know and trust when it comes to breaking transfer news, Paul Joyce of The Times, claims that a move for the young American simply doesn't stack up. The German club are demanding a fee of around £60 million for the player despite the fact he's only managed to bag himself seven Bundesliga goals in the last two seasons. This conundrum has left fans looking at other options, although the realistic option is for Shaqiri to be used to deputise on both wings.
You can read the Reds' verdict on Pulisic and their left-hand side here:
Isn't Shaqiri left footed?

— Sluggie #LFC4LIFE (@Sluggie6883) August 1, 2018
Just quietly, I think Shaqiri is going to have his best season ever. Get set for the show of your life.

— Jvan (@Jasventure) August 1, 2018
We are the Ox being fit or a transfer short IMO. Still a 9/10 window.

— Shermo (@BiggKat02) August 1, 2018
Can't see it happening at that price. 7 goals in 2 seasons. If klopp had been concerned about cover for mane I think Wilson would have stayed at anfield.

— Peter Craven #PCPEU (@FALLLFAN) 1 August 2018
Pulisic is _not_ an injury reserve mate. Especially for the money we'd have to pay for him and the quality he has. Absolutely no chance.

— Falquinn Arrow (@chanthonyquinn) August 1, 2018
Undoubtedly, I just hope we don't fall prey to injuries…
But I also think klopp will rotate and use different tactics other than the usual giving sturridge and shaqiri more chances..

— Gautzie (@___YNWA____) August 1, 2018
Manè may play in the hole, which means we're very weak on the left!

— #GingaRed (@JohnNewcombe6) August 1, 2018
Pulisic, Fekir or Sessegnon is needed to help out on that left flank. I would lump in Martial as well but Man U already said they would sell to another PL team.

— Oliver (@OliverMarcV) August 1, 2018
Jurgen Klopp will know what to do if he loses a man to injury but the Liverpool fans will still be panicking if they lose anyone for a prolonged period of time.