Liverpool
Liverpool fans on Twitter have been making the same comment about Alberto Moreno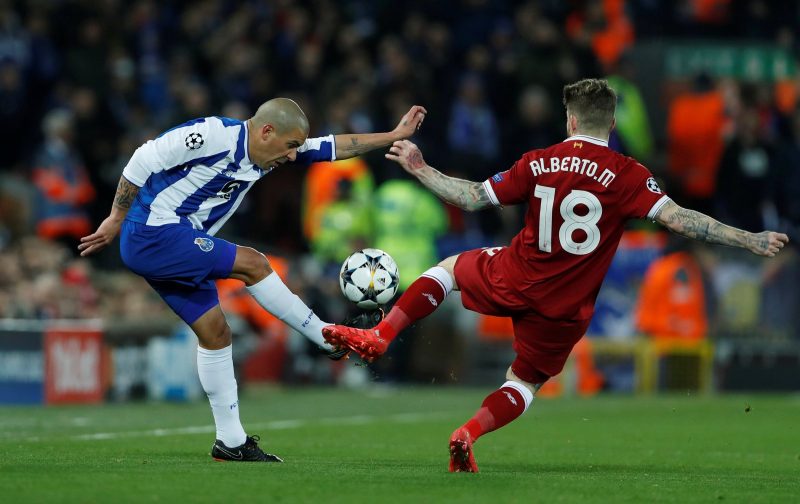 The buzz around the current Liverpool squad is infectious. The atmosphere around the players and the close bonds between so many of them is clear to see, with Alberto Moreno being one of those who helps maintain the good vibe off the pitch. The fans, though, have been slating Moreno for his lack of ability, claiming that he's stealing a living.
Everyone should always try and be as happy as Albie pic.twitter.com/dpXmqNVYcv

— Empire of the Kop (@empireofthekop) 31 July 2018
Moreno was signed by Brendan Rodgers from Sevilla back in 2014 and he made an immediate impact when he scored a wonderful solo goal from left-back against Tottenham, rounding off a superb 3-0 win against the Lillywhites at White Hart Lane. Unfortunately, he's failed to maintain the form he had in his early Liverpool days and the incredible rise of Andrew Robertson has seen Moreno reduced to a squad player.
That hasn't dampened the Spaniard's spirits though and he recently captained the Reds in a pre-season game against Chester, where the red came out 7-0 winners. It must be easy for Moreno to love life seeing as he's currently being paid a fortune to keep a spot on the bench warm and deputise for Robertson if the Scottish defender suffers an injury. The fans have a soft spot for Moreno unless he's playing, and it looks like he'll be kept around by Jurgen Klopp to at least keep squad morale high.
You can read the Kopites' verdict on Moreni here:
I'd also be happy if I was stealing a living too

— adam (@adm981) July 31, 2018
Stealing a living that's why.

Should be sold back Spain so that there's no chance of him coming back for an injured Robertson.

— Darren Smith (@darrensmith999) July 31, 2018
Good wee mascot. Just don't let him play. Good energy though.

— Andrew Walker (@bigboithebard) July 31, 2018
Give me £40-50k per week to sit on the bench and I'd be happier.

— toure (@flyinhigh5_) July 31, 2018
Might be because he's a millionaire…

— Guy Sterling (@GSterling87) July 31, 2018
You'd be happy too if you were robbing a living like him

— Nicky (@nickymurphy19) 31 July 2018
But never EVER try and defend like him!

— Paul Burke (@PaulBurkeLFC) July 31, 2018
Whilst the fans love the energy that Moreno brings to the squad, they're quite keen for him to stay on the bench.