Liverpool fans on Twitter have their say on Naby Keita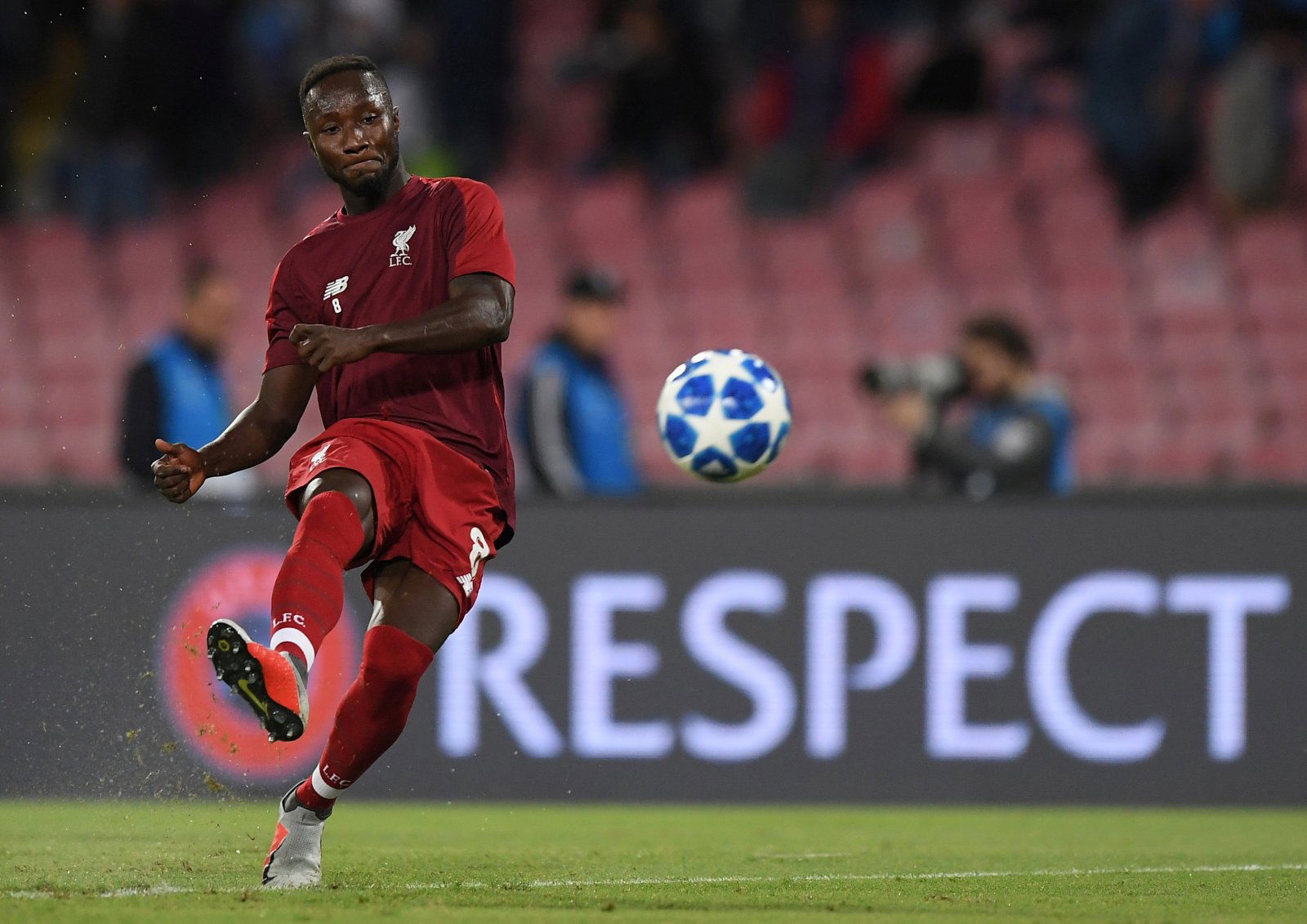 Liverpool fans have been massively underwhelmed by the efforts of Naby Keita this season. When Jurgen Klopp struck a deal with RB Leipzig in summer 2017 that would see the Guinean midfielder join Anfield the following year optimism was rife, however, the 23-year-old is yet to do anything of note.
What have you made of Naby Keita's time at Liverpool so far, Reds? https://t.co/hXpnxtxPQG

— Anfield HQ (@AnfieldHQ) 14 January 2019
Whilst playing in the Bundesliga, the midfielder was one of the most entertaining players to watch on a week by week basis. His ability to thrive in a number of different roles, score wonderful goals and even get the odd red card here and there made him a man to look out for, and as of yet he's yet to show any of those qualities at Anfield, although they'll be pleased his disciplinary record os clean.
The season so far has seen Klopp throw Keita into the mix 20 times, and in those appearances he's yet to score a single goal or register an assist as he's made a slow start to life on Merseyside. However, the fans believe that if he can get some consistent game time in the Premier League then he'd start to show signs of being the player that they were all so excited to see Klopp fork out over £50 million for.
You can read the Reds' verdict on Keita here:
Give him time. Klopp will get him firing when he's better acclimated. Haven't needed him yet. Will be a major boost if he comes on this back end of the season and Ox comes back too.

— MattSihv (@MattSihv) January 14, 2019
Great talent, no doubt. Needs consistency and confidence. In time he'll be incredible

— simon crace (@simoncrace) January 15, 2019
Work in progress

— PRAVESH DURSAN (@PraveshDursan) January 15, 2019
Not bad. But Shaq was a quarter of the price and has been a lot better.

— Michael Finch (@maxley8) January 14, 2019
Not enough minutes on the pitch but he hasn't took his chances when he's played

— DE (@DavidEv75960745) January 15, 2019
well put. talented player. needs to move the ball more quickly
YNWA

— John (@johnamuir1984) 15 January 2019
Frustrating. Please give him gametime

— Swapzzz… (@neoliverpudlian) January 15, 2019
The Kopites want to see more from Keita and will hope he can start to shine if he's given enough game time.