Liverpool fans on Twitter looking at Harry Wilson as their Coutinho replacement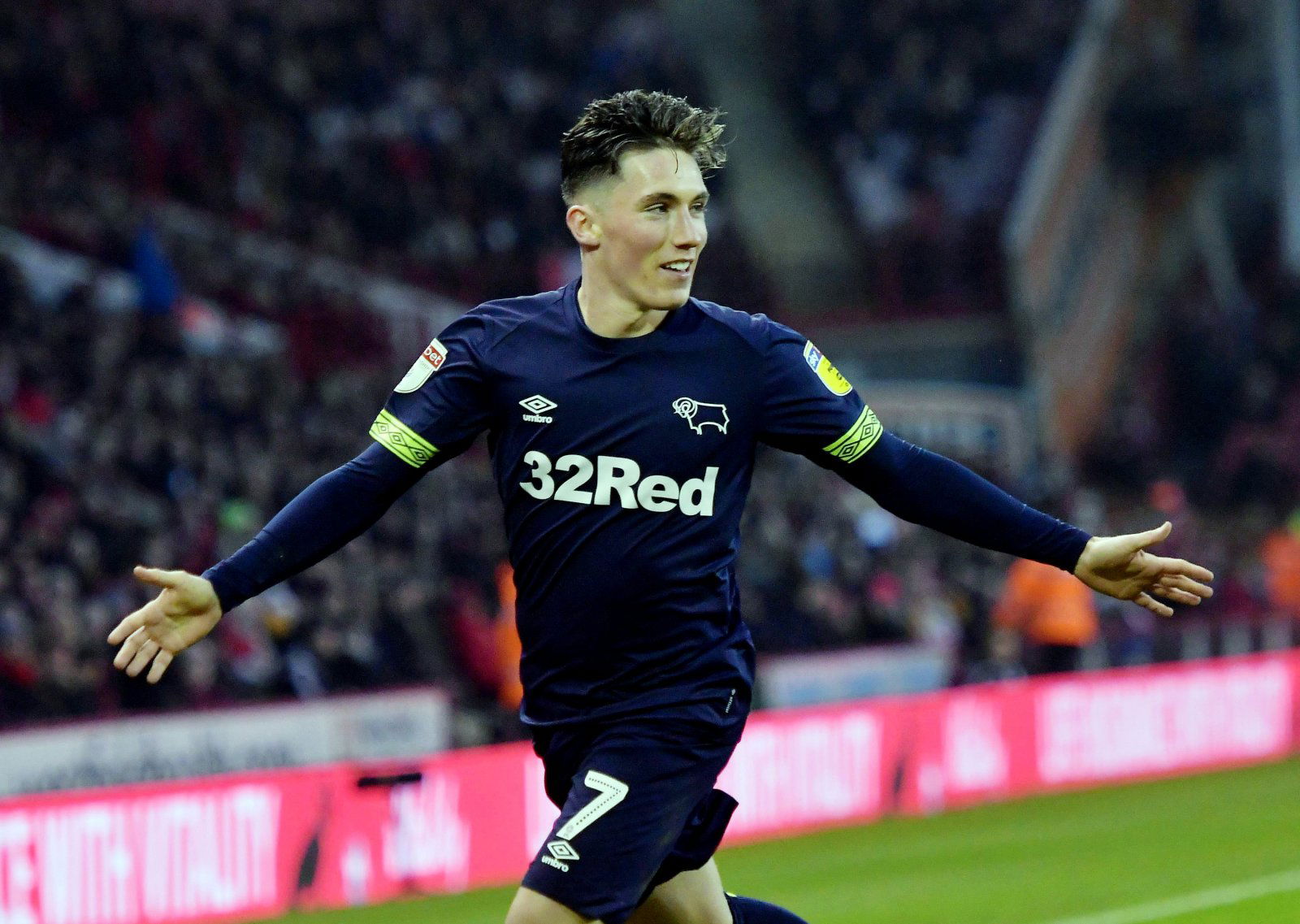 Anfield could still do with someone to replicate Philippe Coutinho's magic, couldn't it? The fans have the brilliance of Mo Salah, Sadio Mane and Roberto Firmino, but their terrific trio was always better as a fantastic four. Fortunately, a few Reds have identified a potential replacement for the Brazilian in their young loanee Harry Wilson.
NEW: Do Liverpool already have their Philippe Coutinho replacement?https://t.co/dv3OzpFfby

— Anfield HQ (@AnfieldHQ) March 7, 2019
Wilson has made a habit of going out and scoring bangers for Derby County on loan there this season, and his world-class goals aren't exclusive for Championship teams. He stepped up with one of the most outrageous free-kicks against Manchester United earlier in the season in the Carabao Cup, and for the Kopites, seeing him wheeling away doing the five-finger salute at Old Trafford makes him a hero.
There is undoubtedly a very long way for Wilson to go before he's being seriously looked at as the Anfield club's long-term answer to Coutinho, but then again, when Coutinho was coming through and starting to make a name for himself his rise was as spectacular as they come. It will be a tough road for Wilson, especially now he's got this kind of pressure on his shoulders, but given his ability, it doesn't look like these comparisons will faze him.
You can see what the Reds have had to say in response to the Wilson-Coutinho chat here:
Defo. But we shouldn't put to much pressure on him at his age.

— JFT96 (@warpaintdanny) March 7, 2019
Yes we do give this guy the chance

— ~**okine jonathan**~ (@okine_jonathan1) March 7, 2019
Yes of course Wilson can replace Coutinho. And we need him to get back as soon as possible

— Abdul Rahman Mohamoud (@Abdulrrahman414) March 7, 2019
He has been foing well and hope we can get him in the side

— Victoria (@vickmcca) March 7, 2019
Cant see many out of box shot players, which we need one, teams will have a mare deciding on defending deep or allowing space. Miss coutinho's out of box rockets, so yeah, he could be good, lfc will have more possession and chances than derby

— Groucho (@droogster) March 7, 2019
No need to put added pressure on Wilson's shoulders but he needs to be apart of the 25 man squad next season

— Ross Marshall (@Ro55yboy90) 7 March 2019
We can arrange least give it a try nxt season

— Big Joe (@c_kivg) March 7, 2019
Been saying this for weeks. Long range threat. Creative. Bleeds red. No need to go spend a boat load of money on a creative midfielder. Another striker. Winger. And central defender. Ox and Wilson will bring the needed creativity and goals. An in form Keita to

— wildDrew (@LawlorAndrew) March 7, 2019
Why not?! Give the lad a shot

— Wayne Gallacher (@Subliminalsbton) March 7, 2019
The Reds are more than ready to chance it with Wilson and will be desperate for the player to prove them all right.