Liverpool fans on Twitter loved seeing Salah back at it yesterday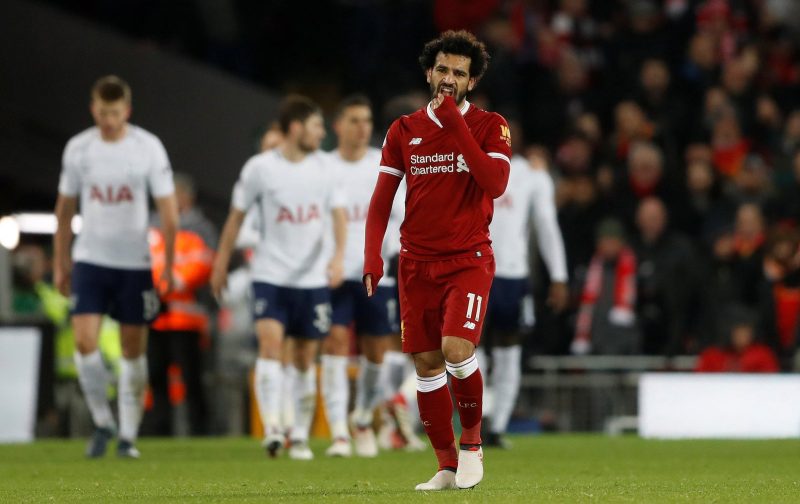 Jurgen Klopp's men hosted Brighton and Hove Albion yesterday in their third Premier League fixture of the season and once again they didn't disappoint, winning 1-0 courtesy of, you guessed it, Mo Salah. The Egyptian is flying on Merseyside and has shown no signs of slowing down.
— Liverpool FC (@LFC) 25 August 2018
Salah is going at a rate of knots in the Premier League. His goalscoring exploits have been nothing short of spectacular and Liverpool fans everywhere are idolising the 26-year-old superstar. If he can back up last season's golden boot with another impressive year in front of goal then the fans will really start believing that their man truly is one of the best players on the planet.
To be put in the same bracket as a Cristiano Ronaldo or a Lionel Messi, Mo Salah will have to show his form for more than just one season. It's true that his record-breaking season last year will live long in the memory for a lot of the Reds, but if he wants to be looked back on in the same way that the Merseysiders look at the likes of Kenny Dalglish and Steven Gerrard he'll need to do the same again for seasons to come.
You can read the Reds' verdict on Salah here:
That finish though

— Cole Saunders (@Cole_Saunders8) 25 August 2018
Our beautiful king

— Marwa Khaled (@MarwaLlinacaro) 25 August 2018
The hero of the heroes

— Ndibulele thoko (@Ndibule28741717) 25 August 2018
The Egyptian King

— Hamada ZSC (@HamadaZSC6) August 25, 2018
G. O. A. T

— ibrahim al wahaibi (@IbraWahaibi) 25 August 2018
— أميرة حسام الدين (@merahsm48) 25 August 2018
The fans will be keen to see more from Salah as the season goes on and if can maintain his form then there's no reason why Liverpool can't win the league.