Liverpool fans on Twitter react to reports linking Moreno with bold Barcelona switch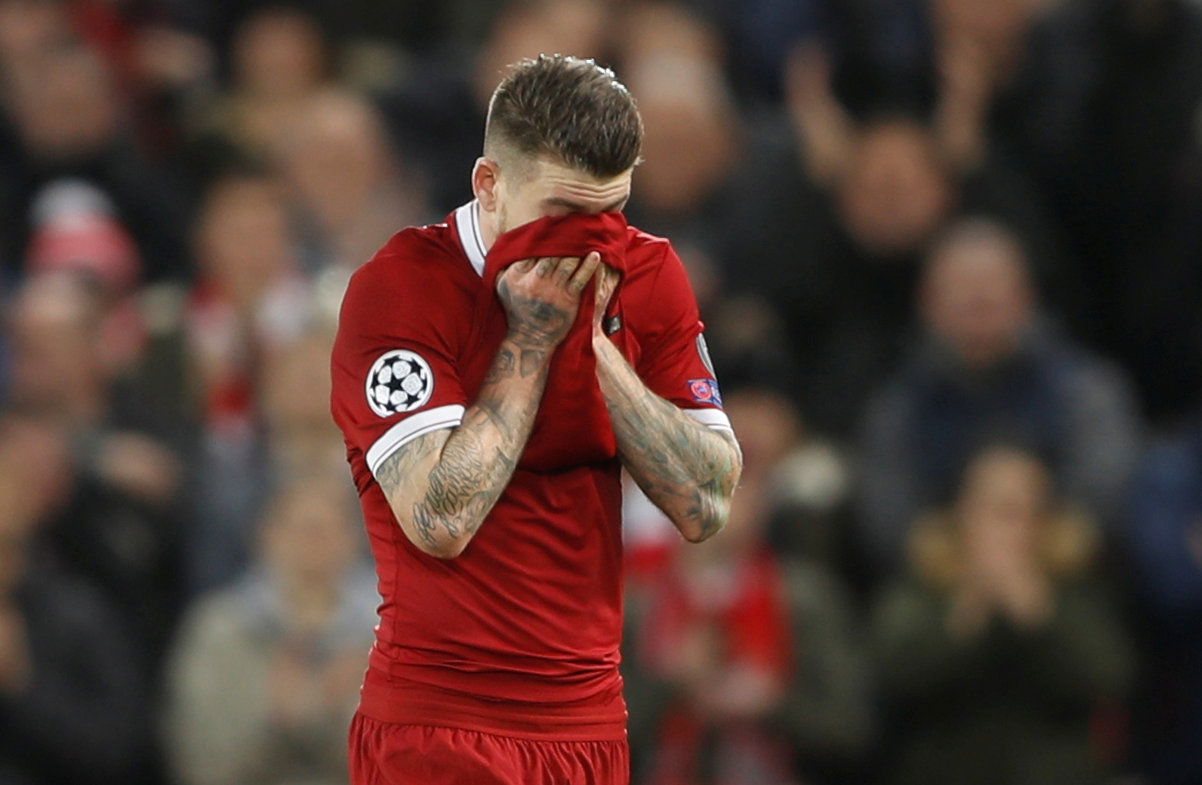 If you were to ask any Liverpool fans a couple of months, or even as little as weeks, ago if they could ever envisage seeing Alberto Moreno turning out at the Camp Nou for Barcelona they'd laugh at you. However, Spanish outlet Sport has claimed that the Spaniard is being offered a two-year deal to play as a backup to Jordi Alba in Catalonia.
Liverpool left-back Alberto Moreno could tie up a shock two-year deal with Barcelona , according to a report in Spanish publication Sport.https://t.co/d1PYljhhsb

— Anfield HQ (@AnfieldHQ) March 26, 2019
In the article, the three targets that Sport are claiming Barcelona have an interest in are Luka Jovic, Matthijs De Ligt and Moreno, and there is some real contrast in the quality of player there. Whilst Jovic and De Ligt are viewed as being two of the biggest stars of the next ten years, Moreno is an error-prone Liverpool flop who has featured just five times this season as a backup to Andy Robertson.
In that sense, it's a move that makes sense. Obviously, the Spaniard has little problem with coming in as a second choice option in his position, and a move to Barcelona suits for that reason. If you were to choose between sitting on the bench at Liverpool or Barcelona, at least the weather and most likely the pay is a lot better in Spain, so if these reports are true, a move to the Nou Camp wouldn't be all that shocking.
You can read the Reds' thoughts on Moreno here:
Swap deal with @Phil_Coutinho on the cards????

— Matty Jennison 9 (@MattyJennison) March 26, 2019
I hope barter with Messi

— unknown (@mochyu) March 26, 2019
April 1st isn't until Monday.

— That blind comedian – Chris McCausland (@chrismccausland) March 26, 2019
It's like me signing for Madrid

— adam (@lfcads2001) March 26, 2019
Does he need a lift?

— Glenn (@glennyboyz) March 26, 2019
Has he got the same agent as Ramsey?!

— JC (the other one) #GTTO (@james_clouting) March 26, 2019
He won't need to defend much there so should be ok that's wen he does get a game

— lfc (@reds123452112) March 26, 2019
One bench to another.

— Hayley Taylor (@outreachsister) March 26, 2019
Barca need to sack their scouts immediately

— Conor Corcoran (@ConorCorcoran) 26 March 2019
The Reds are pinching themselves a little bit over this one and will hope that whatever happens, they can get the error-prone defender off of their books.