Liverpool fans on Twitter rip into Etihad atmosphere after Guardiola comments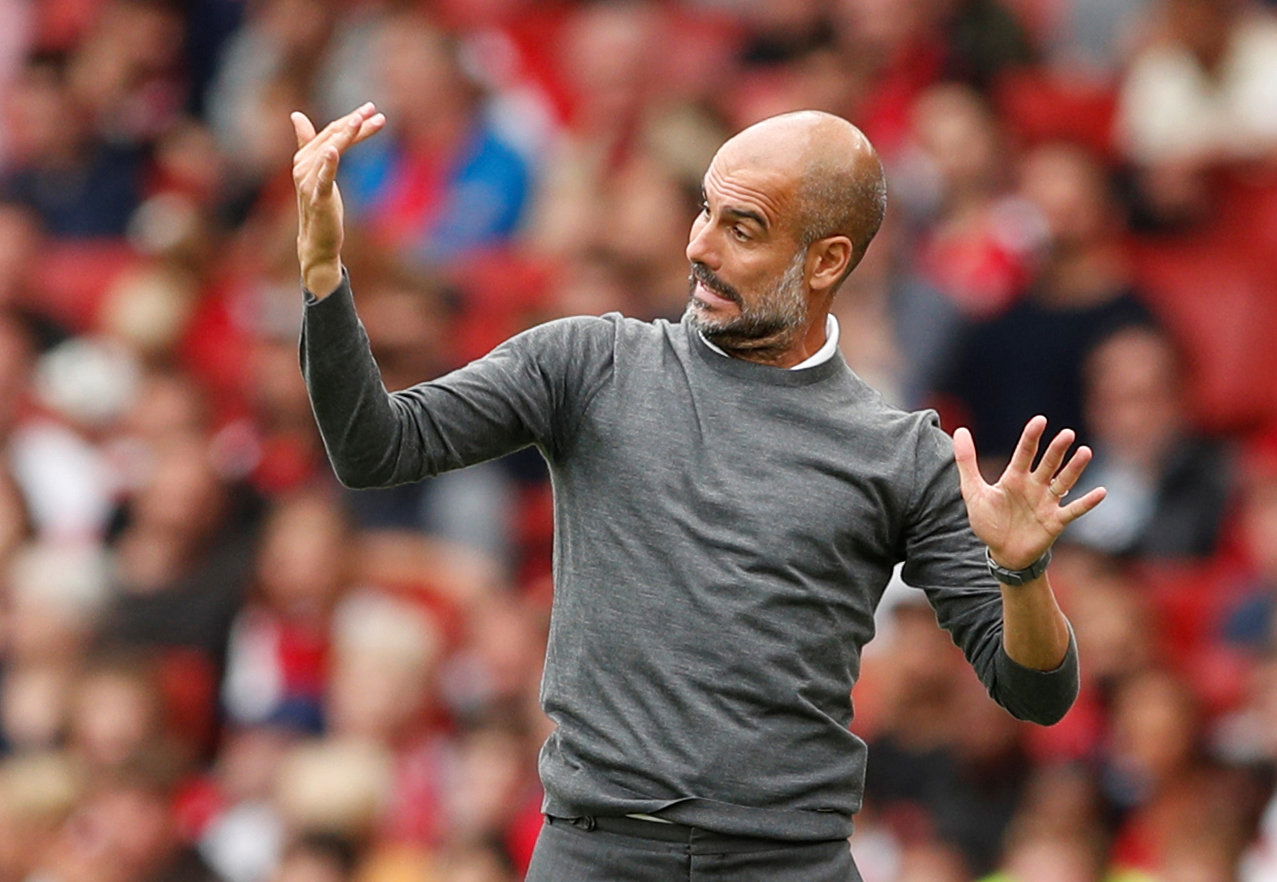 Liverpool fans an amazing atmosphere at Anfield, it's one of the world's iconic stadiums and the fans will be desperate to set-up a Champions League semi-final against Barcelona with a win later against Porto. The other semi-final will see Man City or Spurs face Ajax, and Liverpool fans have loved seeing Guardiola question The Etihad's atmosphere.
Guardiola: "I've been to the quarter-finals, semi-finals before… every time I play away the atmosphere is really incredible, they support their local team… I wanna see if my fans really want to get to the semi-finals."

The Man City atmosphere is being questioned by Pep.

Pep Guardiola's comments have been taken and enjoyed by Liverpool fans, who have found themselves striking up something of a rivalry with the Citizens over the last couple of years due to their iconic clashes in both the Premier League and the Champions League. Anfield trumps The Etihad on atmosphere and noise, and that much is well known, so these comments are gold dust for the Reds.

The comments from City's Spanish gaffer came in a press conference ahead of facing Tottenham (transcript via The Telegraph) and it seems he's not entirely confident that the fans can be the 12th man and edge them past Spurs, especially seeing as it's become apparent that they're still trying to shift tickets for the Champions League quarter-final.

You can read the Reds' thoughts on Guardiola's comments here:

They'll sing about Liverpool, for sure. #BatteredInTheStreets

— Ol$en (@OlsenSK) April 16, 2019

Pep when the Etihad is rocking pic.twitter.com/B035yvkr2u

— Tom Pankhurst (@tom_pankhurst) 16 April 2019

Probably be loads of empty seats mate and am afraid empty seats don't sing

— paul walker (@pauljwalker96) April 16, 2019

They got over 100 poin in prem last season, playing quarter final champion league final this season but their supporters chanting about Liverpool not about their own magnificent performance. Plastic. pic.twitter.com/h2MfgtubtE

— Erlangga body (@erlbody) April 16, 2019

It's tough when it's half empty

— Bazza M (@bazzabethallfc) April 16, 2019

10 year waiting list for season tickets at Anfield and this shower couldn't give them away for a Champions League quarter final

— Adam de Buitiméir (@adambuttimer) April 16, 2019

City fans support their team, ha ha ha , can't fill in ground , Plastics FACT

— mick (@michaelbarr8) April 16, 2019

Has he only just noticed now?!

— Andy Moff (@andymoff86) April 16, 2019

The Kopites have no doubt that The Etihad will be pathetic tonight and will enjoy watching their side in Porto knowing their small amount of travelling fans in Portugal are making more noise than the City home end.