Liverpool
Liverpool fans on Twitter were delighted when Henderson succumbed to injury last night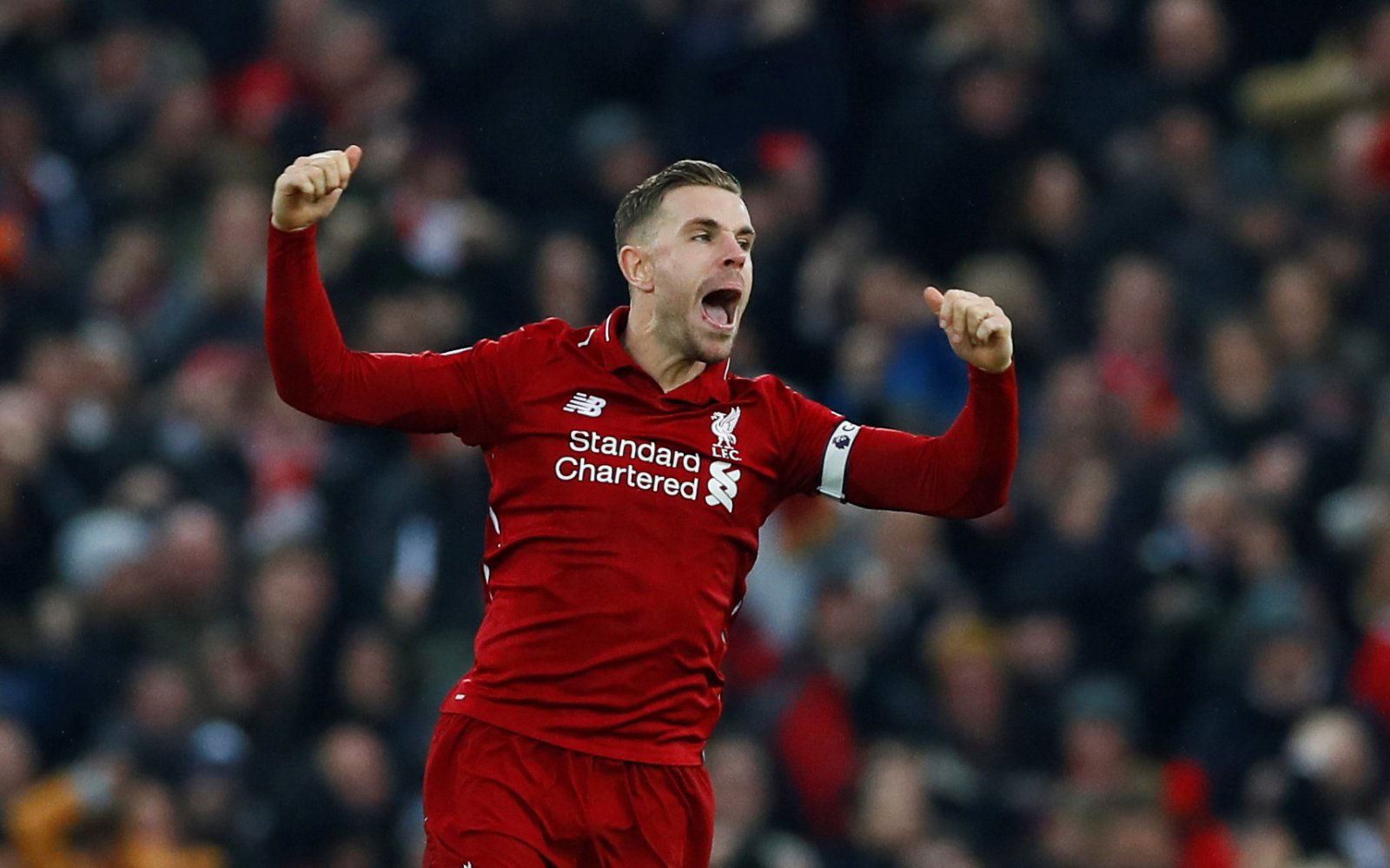 Every fan base has a number of classless fans, and as far as Liverpool fans go, those are the ones who have been piping up here. Last night, despite the fact they won 3-1 away at Bayern Munich to qualify for the Champions League quarter-finals, these Reds still had it in them to celebrate Jordan Henderson's early injury as he was subbed.
An update on the skipper

— Liverpool FC (@LFC) 13 March 2019
Henderson's injury certainly didn't look too severe in real time when it happened. The World Cup semi-finalist appeared to go down awkwardly on his ankle early in the first-half and was quickly replaced by Fabinho. Most of the Kopites wanted to see Fabinho start the game anyway, but at least most of them held off with their delight at seeing their club captain suffer a blow and need replacing.
Jurgen Klopp certainly wouldn't have been happy to see one of his players, and a model pro at that, having to come off after having treatment on an injury. As it was, Fabinho had a quiet first-half before picking up his game in the second 45 minutes, and now that the Reds have been provided with an update on their skipper on the Liverpool website, a lot of them have commented with nasty messages for their skipper regarding their pleasure at his setback.
You can read those scummy Kopites' comments here:
Is it bad that I'm not bothered lol? If Fabinho didn't come on.. the result wouldn't of been 3-1 that's all I'm saying

— Jack (@PrimeNgog) March 13, 2019
Sorry, we don't care

— wiwit (@wiwitt46) 13 March 2019
Couldn't care less. Without him, look at what we have managed to do.

— Josh (@Josh_1107_02) March 13, 2019
Offload this liability please.He is no longer Liverpool material.

— SlumDawg (@CawntryBoy) March 13, 2019
No Henderson,No Lose

— IronHide (@lazuar1O) 13 March 2019
Hopefully he's out for the rest of the season. Hes a liability

— ᴋᴇɴɴʏ•ᴄᴀᴅᴇɴᴄᴇ (@ThisIsEgo) March 13, 2019
That was a blessing in disguise.

— SlumDawg (@CawntryBoy) March 13, 2019
Let's hope he takes a lot of time to recover – like till the end of the season??

— Glen Luke Scharneck (@JaimeLeighsDad) March 14, 2019
Please don't play this donkey anymore. Hopefully he's out for the season

— Simon Doyle (@ldoylerl) March 13, 2019
The Reds have shown a complete lack of class in regards to Henderson's injury, and whilst it may only be a small majority of them who are delighted to see him injured, it's still shocking.
Like what the TT have on offer? Sign up for more notifications!