Liverpool fans on Twitter were raging with Paul Pogba last night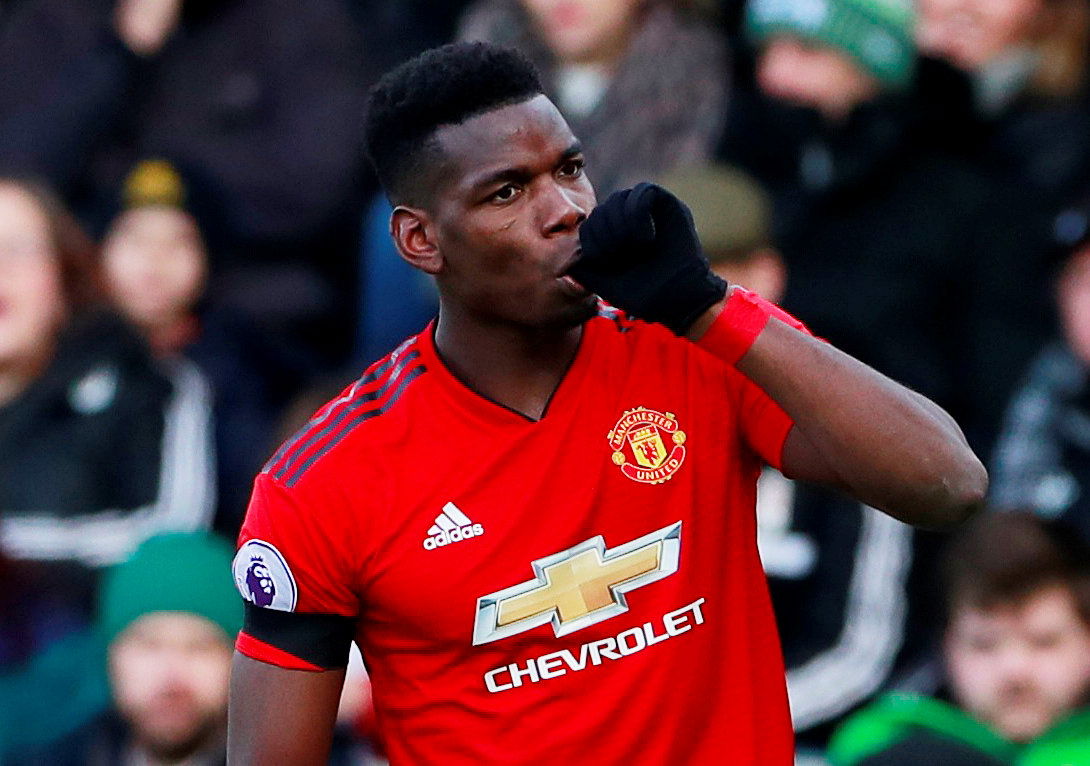 Liverpool fans did something last night that they have never done before. The Reds found themselves supporting Manchester United. The Manchester derby took place at Old Trafford, and if United had overcome City it would have given Liverpool the edge in the title race. As it was, United lost 2-0 at home and the Reds were fuming at Paul Pogba.
Honestly don't know how United fans can like Pogba when he jogs back like he's in the playground after losing it in central midfield. Shouting at the tele ffs.

— Empire of the Kop (@empireofthekop) April 24, 2019
Liverpool fans found themselves becoming incredibly frustrated with Manchester United's World Cup-winning central midfielder. The 26-year-old has been massively scrutinised by the media at times this season, and if he doesn't get blasted after last night then something is very wrong, especially considering that this morning he's also been controversially included in the PFA Team of the Year.
Despite a couple of good months during Ole Gunnar S0lskjaer's bump of good form after Jose Mourinho's sacking, Pogba has been hovering somewhere between poor and woeful for the season and the Reds saw that all on show yesterday. He gave very little during the derby loss and the watching on Liverpool fans were absolutely livid with the Frenchman as his shortcomings meant City didn't trip up and the title race is still in City's hands.
You can read the Reds' verdict on Pogba here:
Ferguson was right about him.

— John Treacy (@Bignumber9) April 24, 2019
To compare Pogba to razor ruddock is an insult to razor

— Leigh_Scheffers (@LeiScheffers) April 24, 2019
Pogba is woeful. If he can't 'turn it on' for a derby, he's not worth the 'reasonable' money they paid for him.

— Phil Bailie (@phil_bailie) April 24, 2019
You can only like Pogba if you prefer playing FIFA to watching actual football.

— Kyle (@Kyledriver_) April 24, 2019
The only saving grace is that I'm not a Man Utd fan. They're dreadful. Pogba is crap. Shaw rubbish defending. Lingaard rubbish striking.

— Ben Howard (@benh77lm) April 24, 2019
He has two attacking modes. Dribble the ball in a circle or half assed cross field pass. Christ he is frustrating

— Monitoring (@Murr1892) April 24, 2019
On several occasions when Utd have countered Pogba has slowed it down. Fred's couldn't pass water either.

— Steve Cranley (@SteveCranley) April 24, 2019
Absolute waste of money. Prefers sorting his hair do than anything else

— Al (@OzzyEasybiker) April 24, 2019
The Kopites absolutely hate Pogba and will be fuming that he's been included in the PFA Team of the Year given his inconsistencies and his shocker last night.