Liverpool: Fans pleased as Roberto Firmino returns to training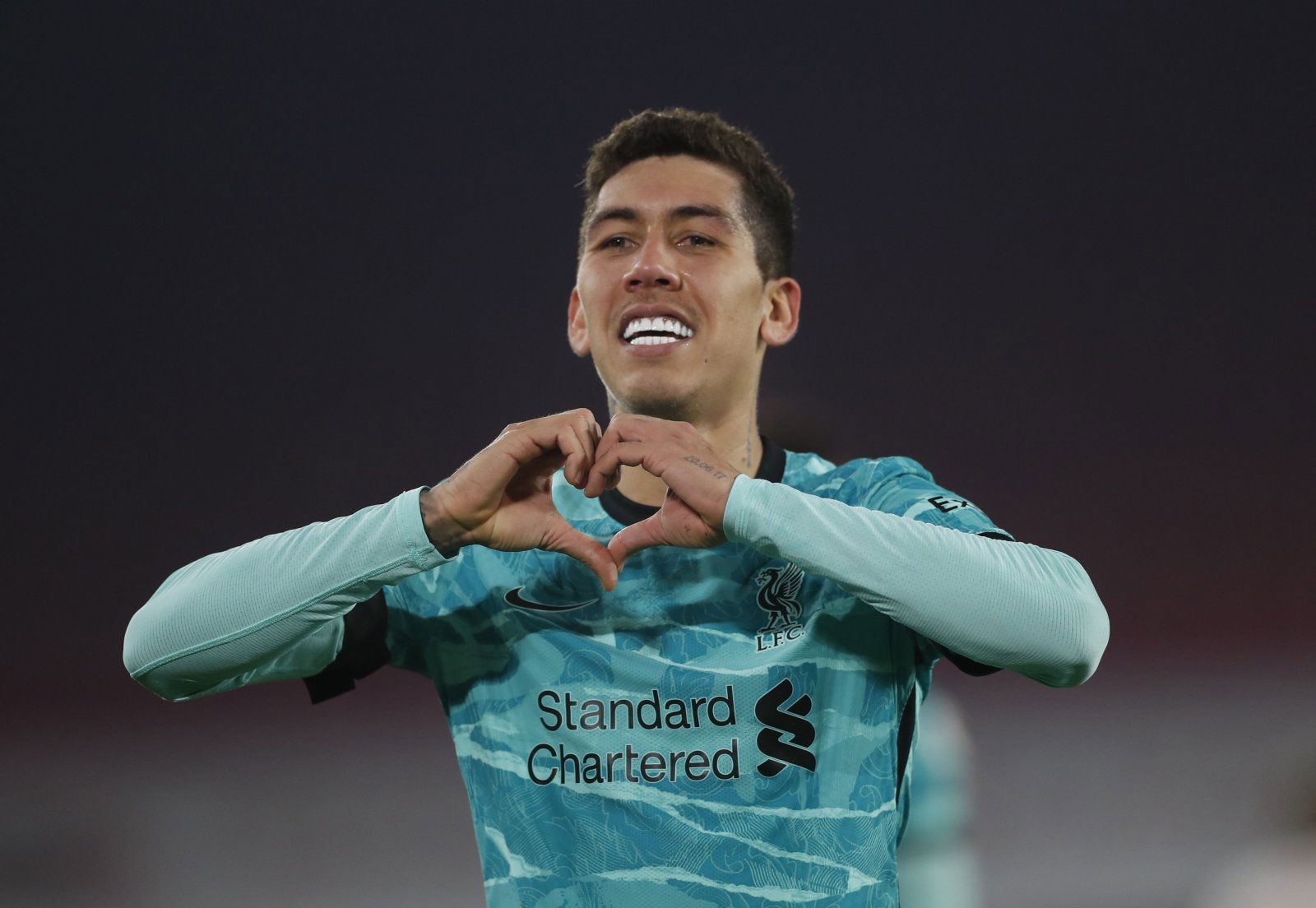 A number of Liverpool fans have been reacting positively to the news that Roberto Firmino is back in training after injury.
The Reds will be approaching almost three weeks without a game by the time they visit Arsenal on Saturday night as they make a welcome return to action.
It may not have been the season that Jurgen Klopp and his players envisaged back in the summer, but there is still plenty to fight for, with a top four finish and Champions League glory not out of the question.
Liverpool's struggles in 2020/21 have been mainly down to injuries, with an endless list of players absent at different times and centre-back trio Virgil van Dijk, Joe Gomez and Joel Matip all out until the summer.
The Reds' woes have been easing slightly in recent weeks, however, and they have now been given a further boost.
Firmino was back in training on Monday after missing the last three matches with a knee problem, putting him in contention to start against Arsenal.
Liverpool fans react to Firmino update
While the Brazilian may not have been in the best of form this season, these supporters took to Twitter to express their happiness at Liverpool's number nine returning to the fold.
"Yessssss Bobbinho, glad you're back from injury, let's beat Arsenal and get our revenge on Madrid once and for all"
Credit: @Runisheen02
"Man I got time for Bobby. Squad is getting back to its normal level with so many fit players. Timing is perfect for the next few matches as well"
Credit: @BamzTindo
"Need a no look goal the weekend please Bobby"
Credit: @MrChadZA1
"Arsenal ain't ready for this sauce"
Credit: @Zweli_Energy
"There is something that the kop want you to know…"
Credit: @danrumfa1
"Our number 9. Nuff said"
Credit: @janrye72
In other news, Liverpool are reportedly keen on signing a fellow 'big six' Premier League player – find out who it is here.