Liverpool: Fans pleased Gareth Southgate ignored Reds' stars in England line-up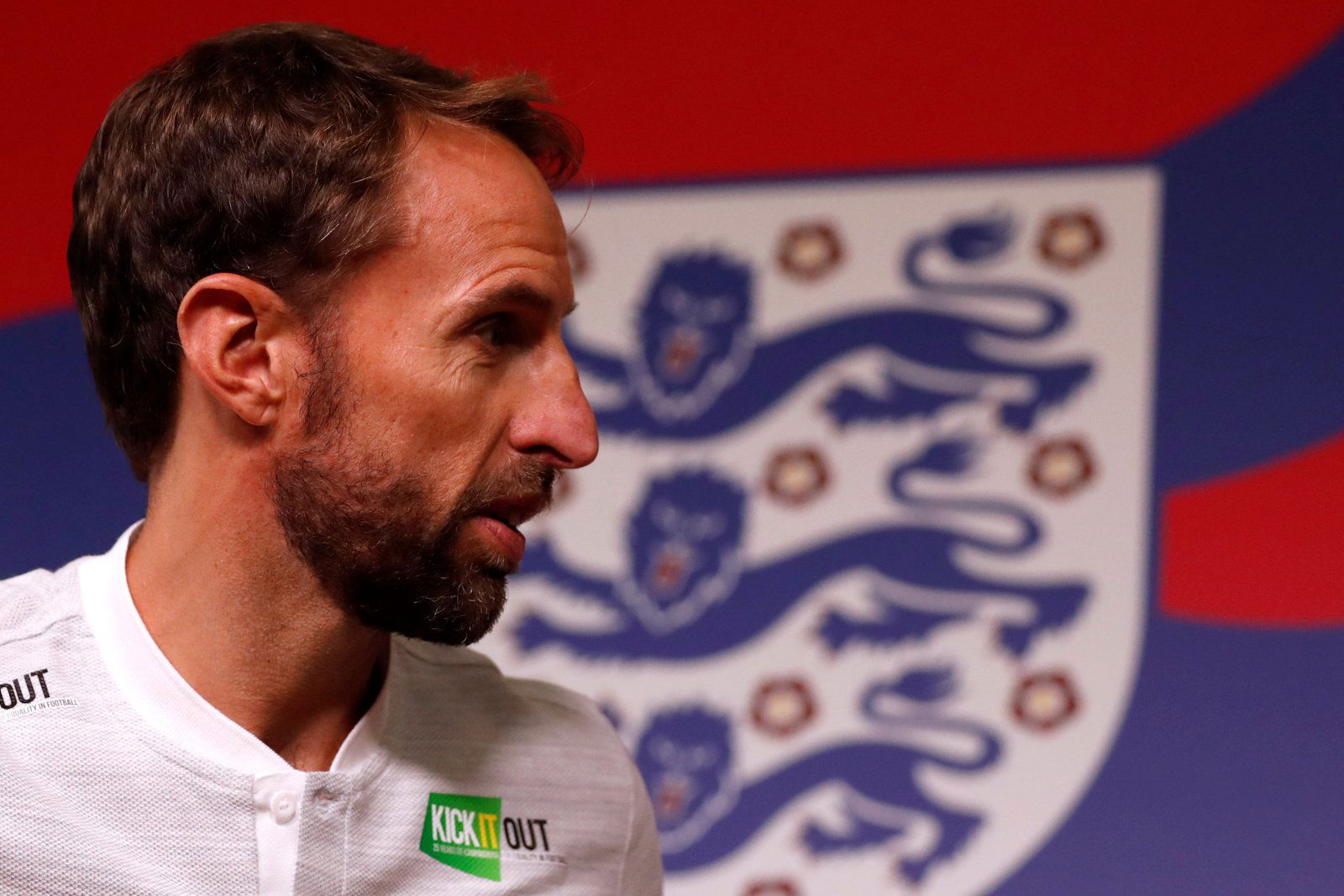 England's disappointing 2-1 defeat to the Czech Republic on Friday night has drawn criticism to Gareth Southgate's squad and team selection from pundits and journalists alike. Danny Rose and Kieran Trippier were selected to start over the likes of Ben Chilwell and Trent Alexander-Arnold, while Kyle Walker wasn't even called up.
James Pearce, Liverpool reporter for The Athletic, took to Twitter to complain about why those two started and Chilwell and Arnold didn't. He shared a video of Southgate reacting to the loss and admitting "there are players who are not playing well for their clubs, that is the situation". The reporter reacted to that, asking: "So why pick them?"
Who Scored has rated Arnold at 7.38/10 in the Premier League compared to Trippier being labelled a 7.15/10. Chilwell has scored an average of 6.88/10 while Danny Rose scored marginally lower at 6.69. Southgate's selection issues have split Liverpool fans on the issue, with some aggrieved their players aren't starting for England and others pleased they're being kept fresh for the Premier League title race.
So why pick them? Bizarre to select Rose and Trippier when Alexander-Arnold and Chilwell are in a different league. Gomez would have improved that backline too. https://t.co/mLj0AC7ZgU

— James Pearce (@JamesPearceLFC) 12 October 2019
Here's some reaction from fans wanting to see more Liverpool players in England's starting line-ups:
An out of form Gomez is still 10x better than Keane whose club is currently in the relegation zone.

— LFC (@xMCRx13) 12 October 2019
Agree, Keane,trippier,rose,Barkley have no place in the team. Trent,chiswell,maddison and Gomez should play instead

— martyn_lfcfan (@martyn1200) 12 October 2019
Gomez and Dunk ahead of Maguire and Keane defo.

— Abhishek Krishnan (@abhi9715) 12 October 2019
While others were happy to see Liverpool players get a rest ahead of the title run-in:
I couldn't care less jimmy I hope he never picks any of our players no matter how well they're playing for us

— Michael Tomlinson (@MichaelT1994) 12 October 2019
Shht James he is doing us a favour, keeping them fresh, we got a league to win. 😉

— Dëfrim Shabani (@defrimLFC) 12 October 2019
Rather Liverpool players got a rest than waste time with this joke of an England team. Southgate is the most overrated manager of all time.

— Rob Taylor (@rtaylor1729) 12 October 2019
Shhhh James, Gareth knows best, resting reds is exactly what we want 😁👌🏼

— Jurgenomics (@pauljojam) 12 October 2019
Liverpool fans, do you want to see your team's players starting for England or would you rather keep them fresh for the Premier League?