Liverpool fans take to Twitter in admiration of Simon Mignolet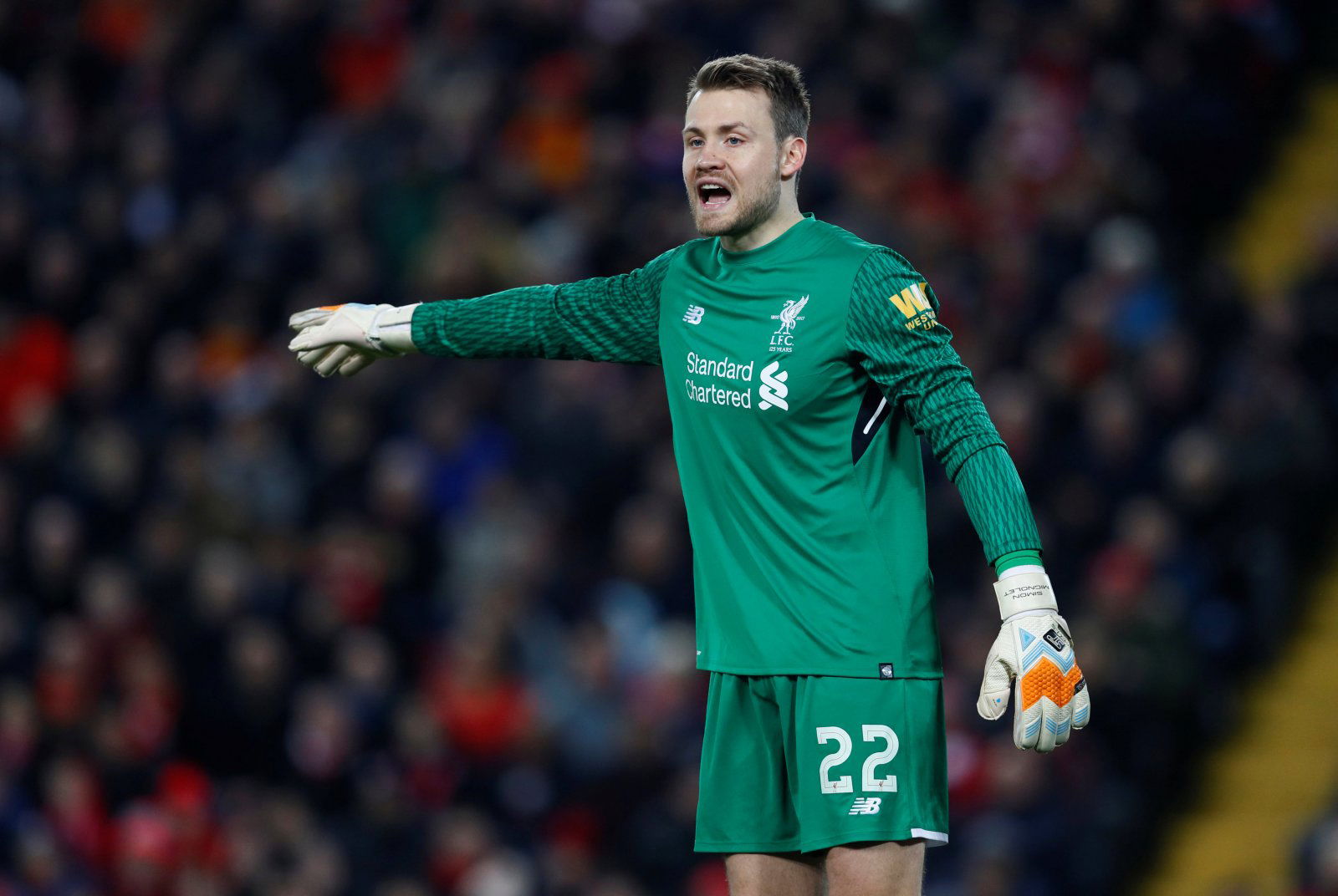 Every football club has that player, or players in some cases, that never seem to play and always get stuck waiting for injuries or suspensions before they get their break. Often it can be goalkeepers, and at Anfield, it seems that Simon Mignolet is that man, as the Belgian has featured in both of Liverpool's 3rd round domestic cup exits.
Opinion: Simon Mignolet has been a credit to himself and the club ever since losing his spot to Loris Karius halfway through last season. Doesn't moan. Just supports his team-mates. Great pro, good guy pic.twitter.com/iDgiu7Sz8y

— Empire of the Kop (@empireofthekop) 21 March 2019
Those solitary two appearances for the Reds have seen Mignolet on the wrong end of 2-1 defeats against both Chelsea in the Carabao Cup and Wolves in the FA Cup and the Belgian will be wondering if he'll ever play another Premier League game for Liverpool. Unless Alisson suffers some kind of injury there is no way that the ex-Sunderland stopper will get league minutes, and the Reds appreciate that he hasn't been moaning in the circumstances.
It is very rare that you hear of Mignolet complaining or kicking up a stink about his lack of minutes, and those on Merseyside can only applaud the shot-stopper for the way he's got his head down and waited for opportunities as his professionalism has really shone through. It's been a tough time for the 31-year-old as of late, and whilst it's unlikely Jurgen Klopp will let his back-up goalkeeper leave, he will surely be desperate to get back to being a number one somewhere.
You can read the Reds' thoughts on Mignolet here:
100% agree. And shame on so-called fans who abuse him on social media

— Leons Dad (@Leons_Dad0815) March 21, 2019
I'm a big fan of Mignolet. A credit to the Club whether he plays or not #LFC

— Tanya McCahon (@Tanya01Mac) March 21, 2019
I totally agree @SMignolet true true professional getting behind the team ready to jump in anytime ##YNWA Simon

— Martin (@themoely) March 21, 2019
A true Professional! #YNWA

— Pete Allcock (@allcockp) March 22, 2019
Does he have any choice anyway, he's good enough as a back up keeper.

— Olola Jasiel (@olola_jasiel) March 22, 2019
Top professional shows many more out there what it means to be one

— Philip Webb (@PhilipW10152864) March 22, 2019
Sensational back-up keeper as long as he stays happy to wait for his chance

— David Jenkin (@djenkinfitness) March 22, 2019
Credit and class human even if a suspect keeper at times x

— WarsawRed (@RedWarsaw) March 22, 2019
Worthy example to all professionals

— Shirni (@kloppite75) March 21, 2019
Absolutely .

Top guy. Hasn't once grumbled, still supports the team. Could you imagine a Suarez or coutinho? They'd be tripping over their petted lip.

— Woz (@only1woz) 21 March 2019
The Reds may not love it when Simon Mignolet is starting but they certainly admire his attitude and professionalism off the pitch, and have been keen to show it.