Liverpool fans take to Twitter to call for Virgil van Dijk to be their new skipper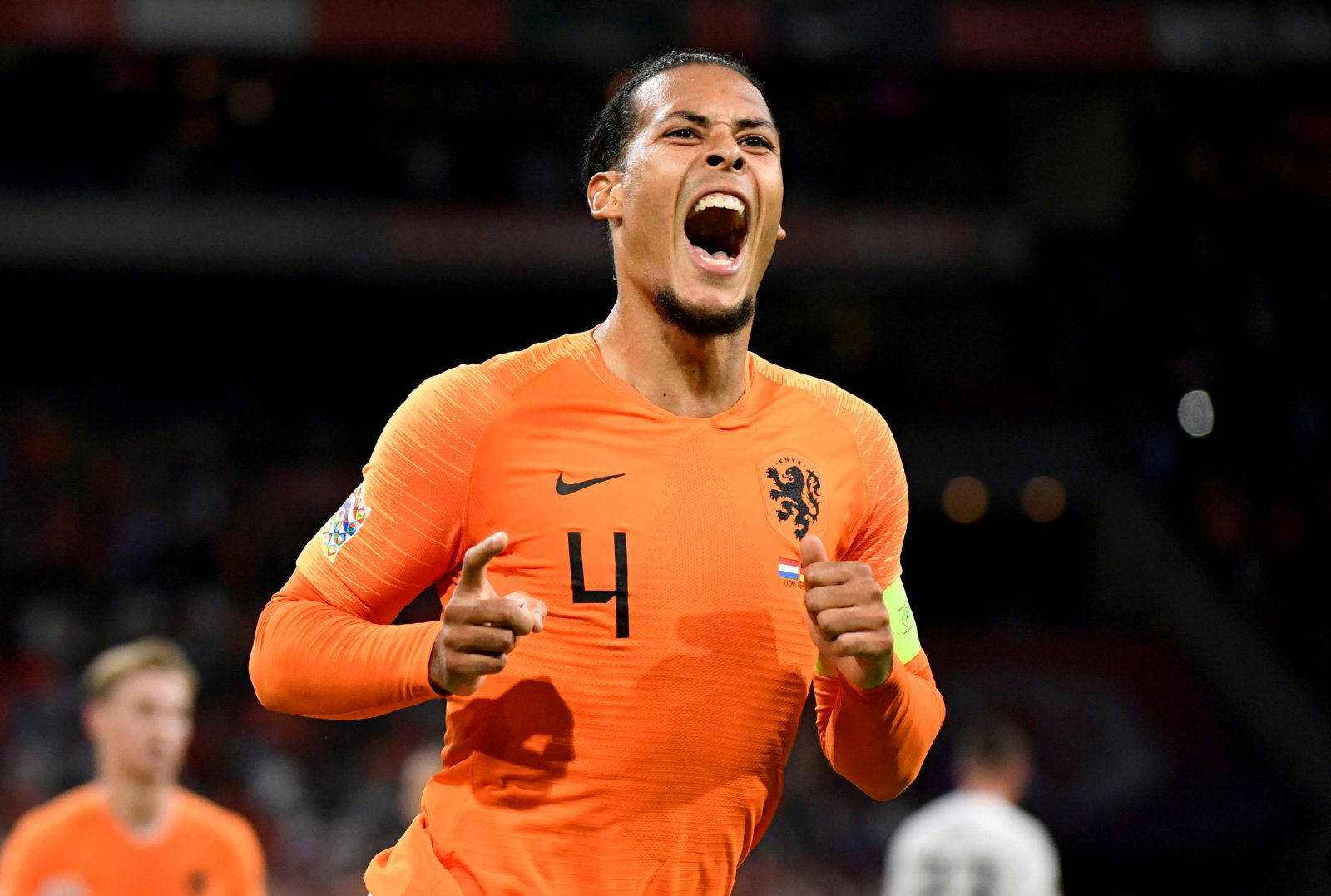 Liverpool fans have been enjoying this season as it's been one of their finest in recent memory. The Reds are fighting on two fronts in both the Premier League and the Champions League and there aren't many changes they'd make if they could. One of those changes, though, would be to make Virgil van Dijk their new captain.
C A P T A I N pic.twitter.com/6yMaxhrMIE

— Liverpool FC (@LFC) 15 February 2019
The current club captain at Liverpool is Jordan Henderson and he's held the armband since he was given it by Brendan Rodgers after Steven Gerrard retired. However, under Jurgen Klopp, the midfield options have been greatly bolstered and with Henderson's game time decreasing it would make sense for the Reds to have a captain like Van Dijk who is simply undroppable.
There have been occasions this season where Van Dijk has worn the armband and the fans are keen to make it a regular thing. They haven't got anything against their current captain, but the fact of the matter is that Van Dijk is the greatest leader they have on the pitch. The Dutchman wears the armband for his country and the fans are of the opinion that the same should apply for his club side.
You can read the Kopites' thoughts on the captaincy at Anfield here:
Next season should be virgil

— Indra Gunawan (@indragnwnt) February 15, 2019
Should be virgil

— Aadil (@Aadil48116069) February 15, 2019
VVD doesn't need to have the captain's armband, he's a leader with or without it.

— White Wolf (@iJonesy99) February 15, 2019
Our Captain pic.twitter.com/1HdwM0273c

— redsforever (@kopanfiled) February 15, 2019
This is our captain dude pic.twitter.com/AWNOW41od0

— F (@faisal_1779) 15 February 2019
Don't look like VVD to me

— Conor (@Learzzz) February 15, 2019
That's not Van Dijk

— Gift (@BiGift2) February 15, 2019
van dijk looks different

— frankie dwan (@frankiedwan3) February 15, 2019
The fans are all in agreement that Van Dijk should be their leader and that come to the end of the season Henderson should give up the captaincy for the Dutchman.