Liverpool fans take to Twitter to distance themselves from Rabiot links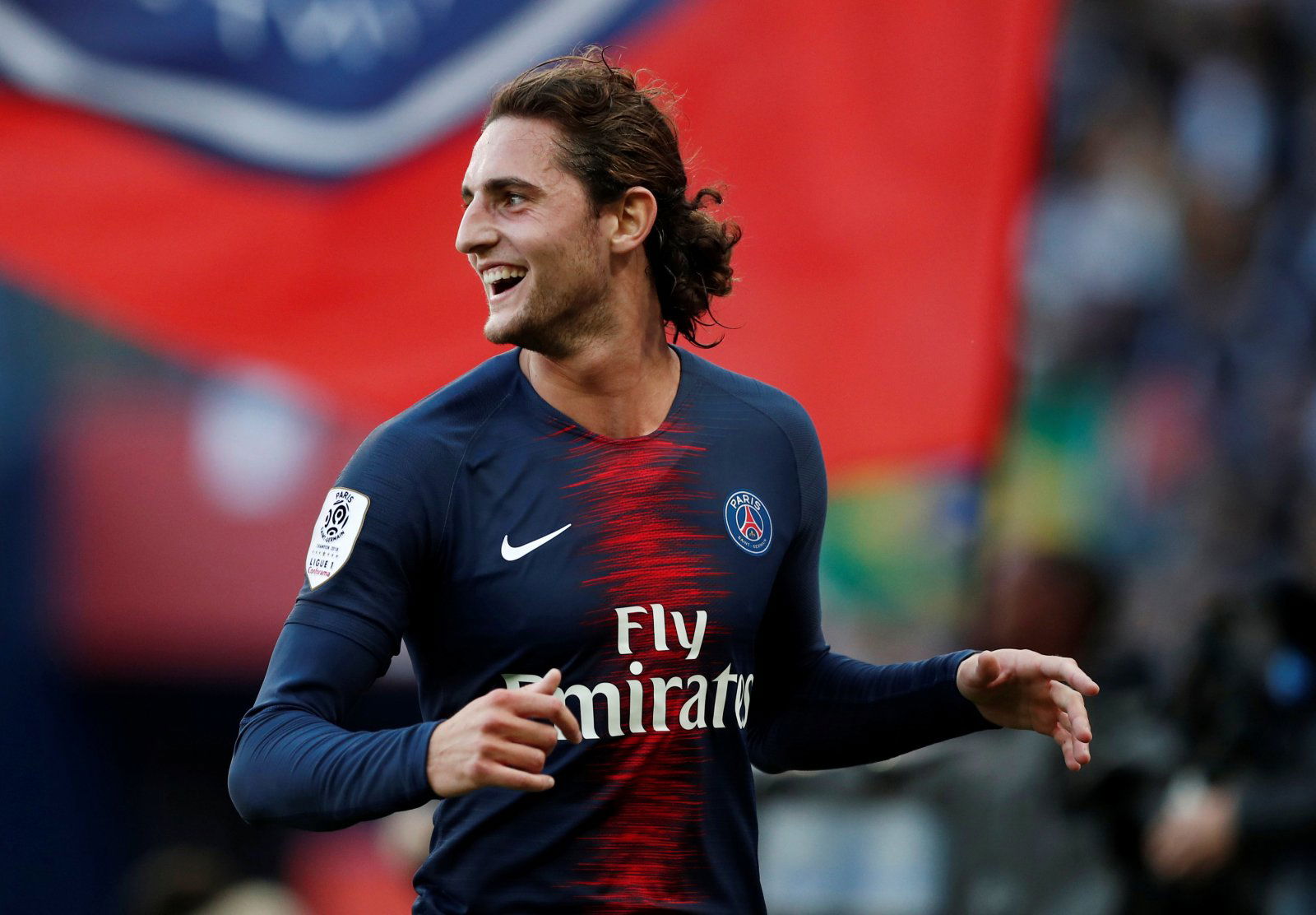 It looks like plenty of clubs are trying their best to sign Adrien Rabiot. The Frenchman's PSG contract expires in the summer and he's made it clear that he won't be renewing, and with Liverpool one of the interested parties, the fans have been having their say on the PSG man.
Liverpool linked to Adrien Rabiot again. https://t.co/IDt98WC5Om

— Empire of the Kop (@empireofthekop) 1 January 2019
According to L'Equipe, via Sport Witness,  the Frenchman has held multiple meetings with Liverpool ahead of an Anfield switch. However, the one thing that isn't clear is whether or not Rabiot would be moving to Liverpool now for a fee or waiting until the summer and making the switch for free when his deal expires. Obviously, Liverpool would prefer the former, but PSG would prefer the former.
Most Liverpool fans hate the idea of signing Rabiot, though. The Frenchman seems to have his fair share of attitude problems and they'd rather see their resources pooled into signing someone who more fits what they need. Jurgen Klopp's midfield is packed out at the moment, so the need for a new midfielder is questionable, however, these rumours don't look like they'll be going away anytime soon.
You can read the Kopites' thoughts on Rabiot here:
Not sure I like the cut of this guys jib. But I trust Klopp so if he thinks he can get the best out of him..:

— EdwardTeach (@UnrealJJohnson) January 1, 2019
I think hes a snob he wouldn't be good for us he lets himself down with his atititude although he is talented

— helen raybould (@rizz50isles1) January 1, 2019
I dont think this man is good enough for us and he is overrated himself also

— The Bandit (@donee79) January 1, 2019
Nonsense…. He is going to Barcelona

— Ricardo CamposWeiss (@CaptGoodGuy4) January 1, 2019
I think he'll be a disruptive influence. Lets look elsewhere

— N E S S (@mrness23) January 1, 2019
Would love to see him in red but not sure who would go in his place. I'm not the biggest fan of some of our midfielders but I look rates them all and there's no room for him right now

— José Manuel Martinez (@JoManMart) January 1, 2019
Highly doubt we will go for him… That's a midfield position we have enough cover.

Personally, I hope we don't coz his attitude is a bit of an issue.

— Arakkan Tar-Miniyatur (@ac111991) January 1, 2019
We got enough midfielders similar to Rabiot. If we were to go for a midfielder, it should be someone that supplies creativity. #Fekir

— VJ (@StillMagic10) January 1, 2019
The Reds would be keen to avoid signing Rabiot for a number of reasons, and would rather use the wages and potential transfer fee to move for a more sensible signing.