Liverpool fans take to Twitter to laud Henderson after 50th England cap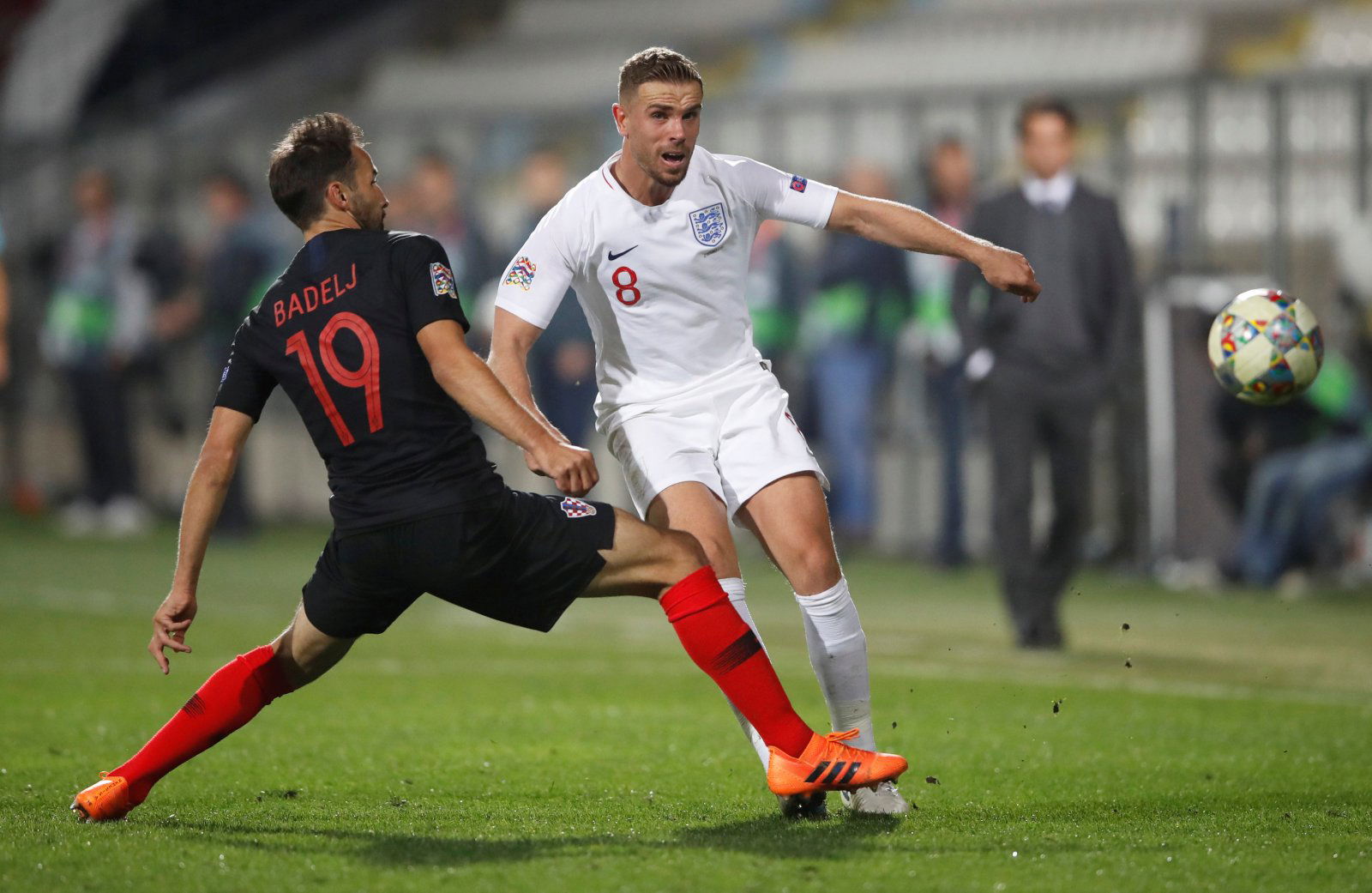 As far as having a career in football goes, there really is no greater honour than playing for your country. Only a select few are lucky enough to be selected to feature for their nation, and Liverpool fans have been lauding their skipper Jordan Henderson as he earned his 50th cap for the Three Lions in last night's win over Montenegro.
@England caps pic.twitter.com/L5HamhC503

— Liverpool FC (@LFC) 25 March 2019
Gareth Southgate's side smashed home five goals after falling 1-0 behind in Podgorica, and when Henderson came on to make his 50th appearance off the bench he would help by chipping in with an assist. It really is a shame that the game, and Henderson's achievement, has been marred by horrific racist gestures and chants from the home crowd aimed towards the likes of Danny Rose and Raheem Sterling, but regardless, England had the last laugh with the win.
Whenever he features for Liverpool, it seems that Henderson can be the victim of some rather harsh abuse from his own fans. However, last night it was a nice touch to see the Reds flocking to celebrate Henderson's achievement after the Liverpool Twitter account put out a post to congratulate their skipper's fine achievement, and they'll be hoping he can rack up a few more before calling it a day.
You can read the Reds' thoughts on Henderson's milestone here:
One of the most underrated footballers in the world imo!

— Riggers (@MRiggers96) March 25, 2019
You'll never walk alone

— Yassineyahi (@Yassineyahi11) 25 March 2019
congrats skipper

— LFC (@xMCRx13) 25 March 2019
Our skipper #YNWA

— Dowsey (@fbateallthepies) March 25, 2019
Was class when he came on tonight.

— Jason Brooks (@JasonBrooks2) March 25, 2019
Our Captain

— brtel (@brtel37) 25 March 2019
My humble opinion, class act and made a difference when he came on last night.

— Graeme Richardson (@GraemeRichard19) March 26, 2019
Gets a lot of criticism but he's good player/leader. For sure underrated

— RF20 (@CaptainSanti47) March 26, 2019
The Reds were all delighted for Henderson yesterday, and there wasn't a negative comment in sight from the genuine Liverpool fans, who couldn't have been happier for their skipper.