Liverpool fans take to Twitter to slam club for Markovic debacle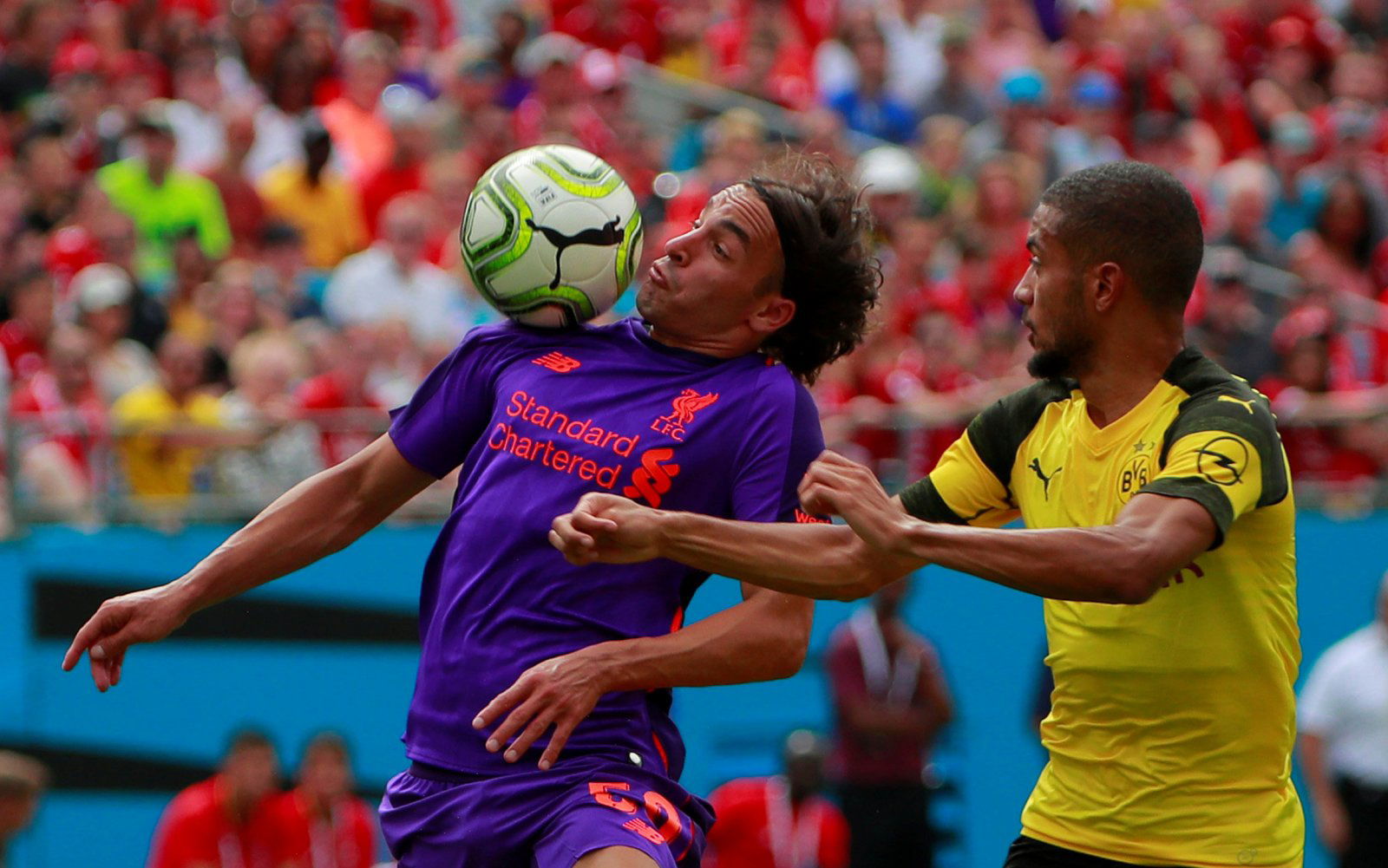 Liverpool fans have been given a reminder of their club's blunder on Lazar Markovic today, as James Pearce of the Liverpool Echo has written about the winger's current situation. The Serbian wide man could be leaving the club this month, yet with just two weeks of the window left and six months on his contract, the chances are he'll stay.
Lazar Markovic still a #LFC player with two weeks left of the January window.
The £20m signing hasn't played a first team game for the club since May 2015 and is training with the kids at the Academy.

— James Pearce (@JamesPearceEcho) January 17, 2019
Pearce reports that the winger is on a big money, reportedly around £50,000 per week. When you consider that the 24-year-old was also signed for £20 million, the money starts to add up. If he is to see out his Anfield contract then he will have pocketed a tidy £13 million in wages from the club, add that to his original transfer fee and you have enough money to cover Roberto Firmino's transfer fee of £29 million and have money to spare.
The money that has been wasted on Markovic is not something that the Kopites want to hear about though. The Serbian is one of the biggest flops in recent memory at the club, especially considering the excitement when he signed as he was fresh off the back of a domestic treble with Benfica in a season where he bagged seven goals and five assists in all competitions from his position out on the wing.
You can read the Reds' thoughts on Markovic here:
Possibly the biggest flop I've seen at Anfield.

— Raj (@R_Jilka) January 17, 2019
Another failed money ball deal by fsg …
fsg wasted 20m plus wages of the clubs money … again !!!

— nomad@XXX (@nomad56060053) January 17, 2019
Biggest challenge for Edwards yet.

— Net Spend Linda (@NetSpendLinda) January 17, 2019
He's dead right to sit and wait till July we're the mugs that gave him big money and he'll get himself a nice deal in July as a free agent. No hate from me I'd do the same.

— DC (@DarrenCrampton3) January 17, 2019
This is disgraceful

— Cornelius Fillmore (@DHWalcott) January 17, 2019
How soooooo predictable …..the only player ever who didn't even look good on you tube.

— mmm (@roscoe_2000) January 17, 2019
Such a mess. Bad transfer when it happened. Terrible business. There is far better wingers out there at the time for a better price.

— James Deegan (@jamesdeegan773) January 17, 2019
Just sell him. Probably costs us a bit of salary and it's not good for his career if he's not playing at a top level

— Julian Viglietti (@VigliettiJulian) January 17, 2019
He should just go free

— ellis kop legends (@elliskoplegend) January 17, 2019
Can't believe I had high hopes for this lad, at first he reminded me of a 19 year old Messi, but was just anothwr Assaidi in the final 3rd

— Larry Scott (@ThomasD84141165) January 17, 2019
The Kopites are gutted that they've managed to lose out so badly on Markovic, and will just hope they can avoid making the same mistake again after the 24-year-old has gone.