Liverpool fans take to Twitter to slam El Hadji-Diouf for Carragher comments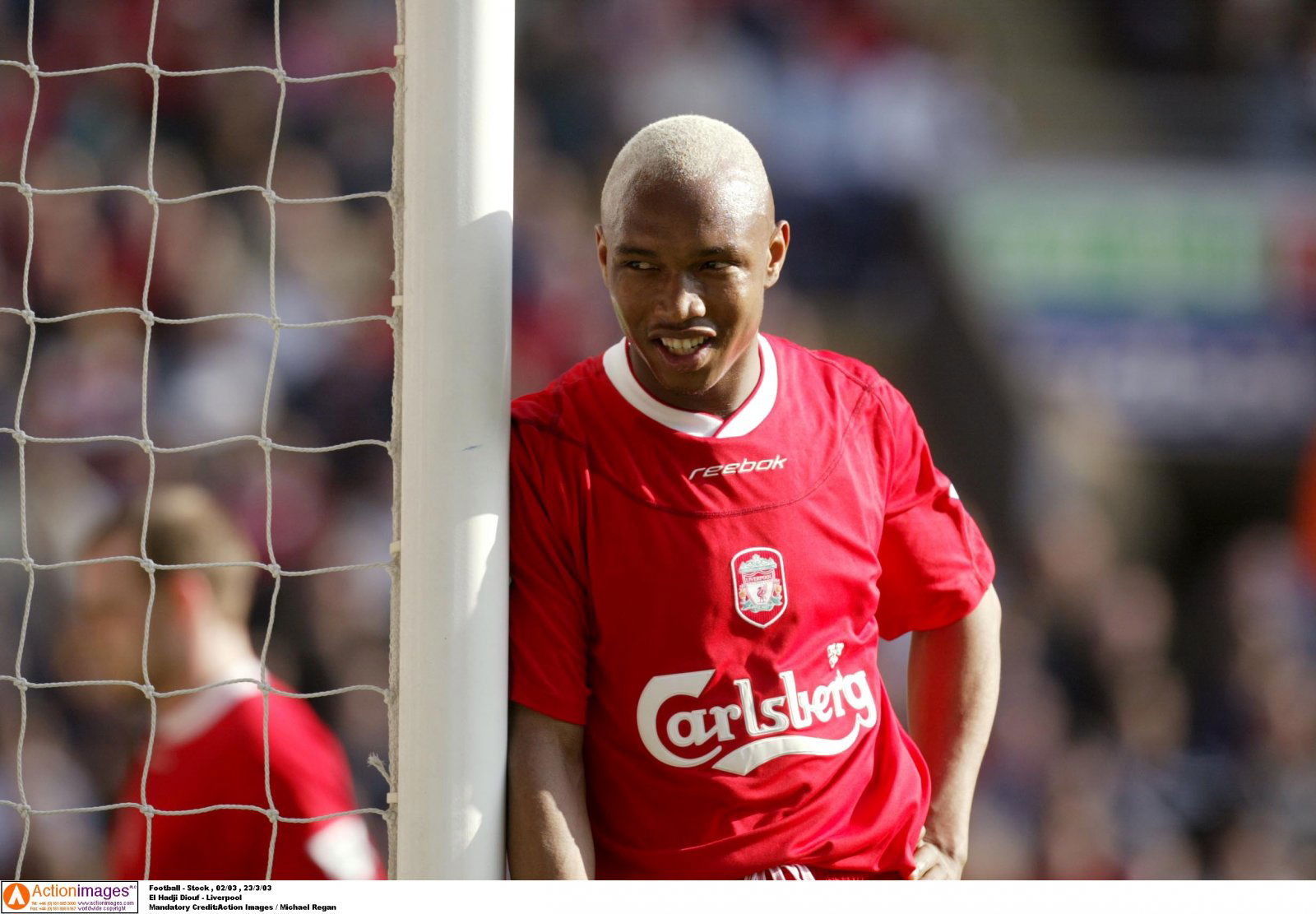 Liverpool fans have got a lot to look forward to at the moment. The Champions League final takes place in 20 days and with Jurgen Klopp at the helm anything is possible. However, one irrelevant ex-player has made waves by slating Anfield hero Jamie Carragher, and in response, the Reds have been jumping to slam El Hadji-Diouf.
Can't believe this idiot was lucky enough to pull on the famous red shirt for two seasons https://t.co/Dtu8pCNOEN

— Empire of the Kop (@empireofthekop) 11 May 2019
Diouf was hardly a fan favourite at Anfield and his infamous spitting has made him a pantomime villain amongst the Kopites. He's one of those players who will never be welcomed back at Anfield no matter what happens, and even he if he wanted a way back he's well and truly burnt his bridges, and his recent comments about Jamie Carragher, made on beIN SPORTS, have only made him more hated.
The Reds had to endure their former player claiming that Anfield hero Carragher 'was a right-footed player with two left feet'. That was bad enough, but he didn't stop there, following up by saying that the shirt of Liverpool was the only one he regretted wearing in his career. He won't be the only one who regrets his Anfield move, though, as he scored a scintillating six goals in 80 appearances.
You can read the Kopites' verdict on El Hadji-Diouf's comments here:
The worst player / person to ever be associated with the club.

— Mark Haigh (@MarkhHaigh) May 11, 2019
Horrible piece of work that lad !!.

— Richard Barnett (@dickymintt1234) May 11, 2019
One player i never liked playing for #LFC nasty piece of work

— Caroline Taylor (@Cetr40Taylor) May 11, 2019
#useless enough said

— paul kelly (@paulkel83849615) 11 May 2019
Probably best just to ignore him in future.

— Barry Patten (@B_Patz1981) May 11, 2019
Never rated him, get lost and leave us alone mate

— Julian (@Julian_01m) 11 May 2019
Stop giving him publicity.

— Paul Cave (@CaveyYNWA) May 11, 2019
I still can't believe Liverpool had fallen so far as to sign this muppet.

— Ed Percy (@EdPercy2) May 11, 2019
Only thing he was good at was spitting – loathsome man

— Carol (@CarolDrummond4) May 11, 2019
Spit the dog, at it again I see, nobody's interested in your opinion, thanks and now wobble on.

— red_card_lfc (@red_card_lfc) May 11, 2019
Worst ever lpool signing

— kevin burke (@kevin_burkie) May 11, 2019
The Reds cannot stand the sight or sound of El Hadji-Diouf and will be desperate to see the 38-year-old finally drop his comments on the club.