Liverpool fans take to Twitter to slate Trent Alexander-Arnold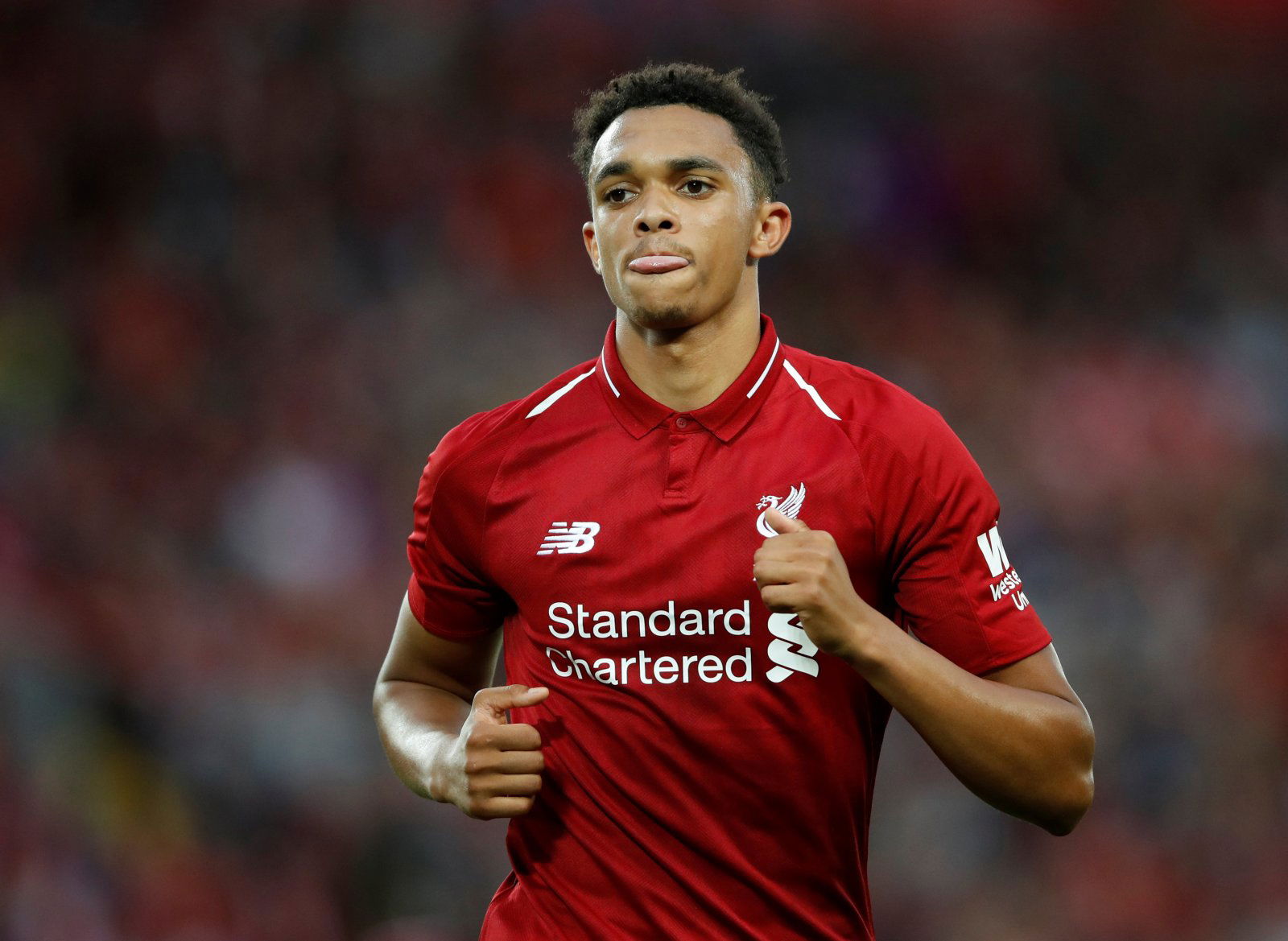 This year has been a superb one for Trent Alexander-Arnold. 208 has been so kind to the young Liverpool-born defender, although after getting his first England call-up, making a World Cup semi-final and a Champions League final, he's been due an off day, which he certainly had yesterday.
The young right-back was dropped for the club's game against Manchester City at Anfield at the start of October and now it's clear to see why. This season, on the whole, hasn't been superb for Alexander-Arnold and with Joe Gomez coming to form you can see why Jurgen Klopp has been somewhat reluctant to throw the youngster into the side in the same way that he did last season, especially towards the end of the campaign in the Champions League.
At the age of just 20-years-old, Liverpool's homegrown full-back will have a lot more off days in his time and there will be a lot more criticism for him in his career, but that doesn't mean he won't go on to be successful and win trophies. The fact that he's already been called up to the club's first-team and has featured so prominently shows what he's about and there's no doubting that he'll bounce back from his shocker at The Emirates in The Reds coming games.
You can read The Kopites' thoughts on Alexander-Arnold's Arsenal display here:
Trent Alexander Arnold was absolutely abysmal. Maybe worthy of a three at best. Beaten so bad so often that by the end of the game he was scared and has lost all confidence. Just pathetic.

— Robert Helms (@robtopiaforall) November 3, 2018
I'm personally disappointed with the draw. Mané robbed of a goal, Van Dijk really unlucky to not have a hat-trick, performance in general wasn't great either. Alexander-Arnold was terrible, Wijnaldum pretty much invisible, Mané, Van Dijk and Gomez were brilliant though! #ARSLIV

— Aaron (@AD_2020_) 3 November 2018
Toss up between Alexander Arnold and Fabinho who was the worst player on the pitch

— LFC2018 (@LFC20182) November 3, 2018
We can now see why Alexander-arnold was dropped against City

— Joy Stephen (@ClassyStevieG) November 3, 2018
Great game to watch! Alexander Arnold was exposed from the first minute! Fair result… both teams playing attractive football for passionate managers! #YNWA

— Ismael Soeker (@soekerdotcom) November 3, 2018
We should sell him , hes caused 80% of our problems today

— abdulaziz alali (@azizalali88) November 3, 2018
Don't you think @trentaa98 has been awful this season ? Does too much media for me

— Kopstar (@Kopstar10) November 3, 2018
Alexander-Arnold and Alisson could've had easily cost us. We need to correct things ASAP because City don't let a lot of points there.

— Mohamed Ndiaye (@MomoRed98) November 3, 2018
You praise him when he's good and i know he's still young but @trentaa98 was shambles today!! I get why klopp went for gomez against city!!

— Piyush Sharma (@9797piyush) November 3, 2018
The Reds weren't happy with Alexander-Arnold and will hope the youngster improves his performances in the coming weeks.