Ligue 1
Liverpool fans take to Twitter to turn their noses up at Adrien Rabiot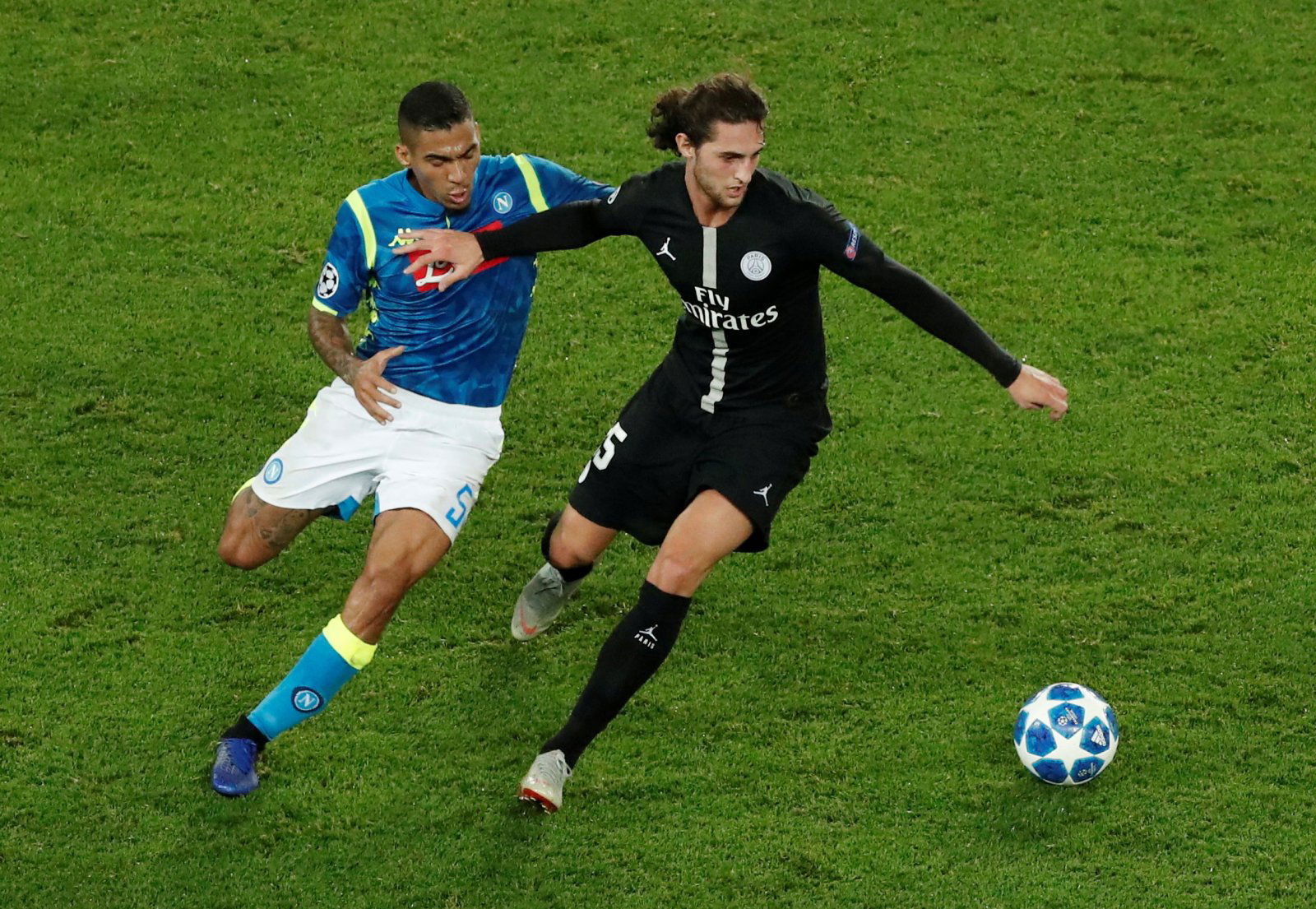 Liverpool fans are in a great position at the moment. They know that Jurgen Klopp doesn't need to go to the transfer market to bring in any new faces this window, however, that hasn't stopped the transfer rumours. According to Paris United, via GFFN, Adrien Rabiot has been offered a contract by Spurs yet he's holding out for an offer from Anfield.
He wants #LFC….according to L'Equipe https://t.co/XPypBAVZWT

— Anfield HQ (@AnfieldHQ) 27 January 2019
The Reds will always love seeing players coming out and claiming that they'd love to move to Anfield, however, it obviously means more coming from some players than it does others, and a lot of the Kopites are far from flattered to hear that Rabiot is desperate for an Anfield move. It's become apparent that the Frenchman suffers from attitude problems, and that's not what's needed on Merseyside at the moment.
Klopp has got an excellent chance of winning Liverpool's first ever Premier League title and if he brings in a disturbance this month and unbalances the squad then it could have catastrophic effects, especially seeing as Manchester City are hot on their heels. It looks like the Reds are more than happy to let Tottenham have this one, although it looks like Rabiot will snub Spurs the same way they're snubbing him.
You can read the Kopites' verdict on Rabiot here:
I want never gets, he ain't good enough.

— David Thomas (@harrogate_david) January 27, 2019
What happened to him going to Barca on a free next summer

— chris mcclellan (@mcclechhhh5) 28 January 2019
Rabiot, You can't forget, next,
You can see with an other team.
I don't want that you come here !!
No !!

— PIERREBENOIT (@sylpb7169) January 28, 2019
We will never pay the wages he demands. Not a chance.

— AmericanRed (@AmericanRed4) January 27, 2019
Too slow for the prem

— Stu John (@stujohnn) January 27, 2019
No thanks. Might be a decent player but always seems to have an ego and a bad attitude. They don't work at our club.

— Richard Dickinson (@RochardDockinso) January 27, 2019
The Kopites would have no problem missing out on Rabiot and will hope Klopp steers well clear of the troublesome Frenchman.
Like what the TT have on offer? Sign up for more notifications!