Liverpool: Fans rage over short corner
Many Liverpool fans have been responding to a tweet from Reds news Twitter account @AnfieldWatch, which shared Jamie Carragher's criticism of the team's decision to take a short corner in the fifth minute of second-half stoppage time in Monday's 1-0 Premier League loss to Southampton.
As explained by The Guardian, this corner was ineffective, as the referee blew the final whistle before the Reds had a chance to get the ball into the box and create a goalscoring chance.
Carragher declared that he found the Reds' decision to take this corner short 'unbelievable' and after the former UEFA Champions League winner's comments were shared on Twitter, plenty of Liverpool supporters have been airing their thoughts on this decision.
So, what have these Liverpool fans been saying about their short corner?
A lot of the Liverpool fans who have been replying to this tweet are in agreement with Carragher. They slated the team's decision to take this late short corner, with some pointing out that this isn't the first time Jurgen Klopp's side has done this.
"Something isn't right with Liverpool and the players. Jamie is spot on even Alison should be at the other end for the last corner now playing it short."
"1-0 down with 30 mins left. Fine.
1-0 down with 10 seconds left. Absolute joke."
"Awful, it has to go in the box, last kick of the game."
"2nd game running, almost smashed my TV"
"100% unbelievable"
"They've done that twice now. Squandering last minute corners by playing them short"
"My question is how has Klopp not absolutely ripped into them for doing this before (against Fulham if I remember correctly?) to the point where they would be mortified to even THINK about doing it again"
"They've done this twice lately and it's infuriating. Just stop doing it. Put the corner into the box where you have a direct chance to score. #LFC"
Do you agree with this criticism?
YES
NO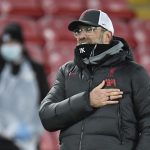 In other news, many Liverpool fans have been slating Trent Alexander-Arnold for his performance versus Southampton.