Liverpool: Mo Salah is proving to be one of the best signings in Premier League history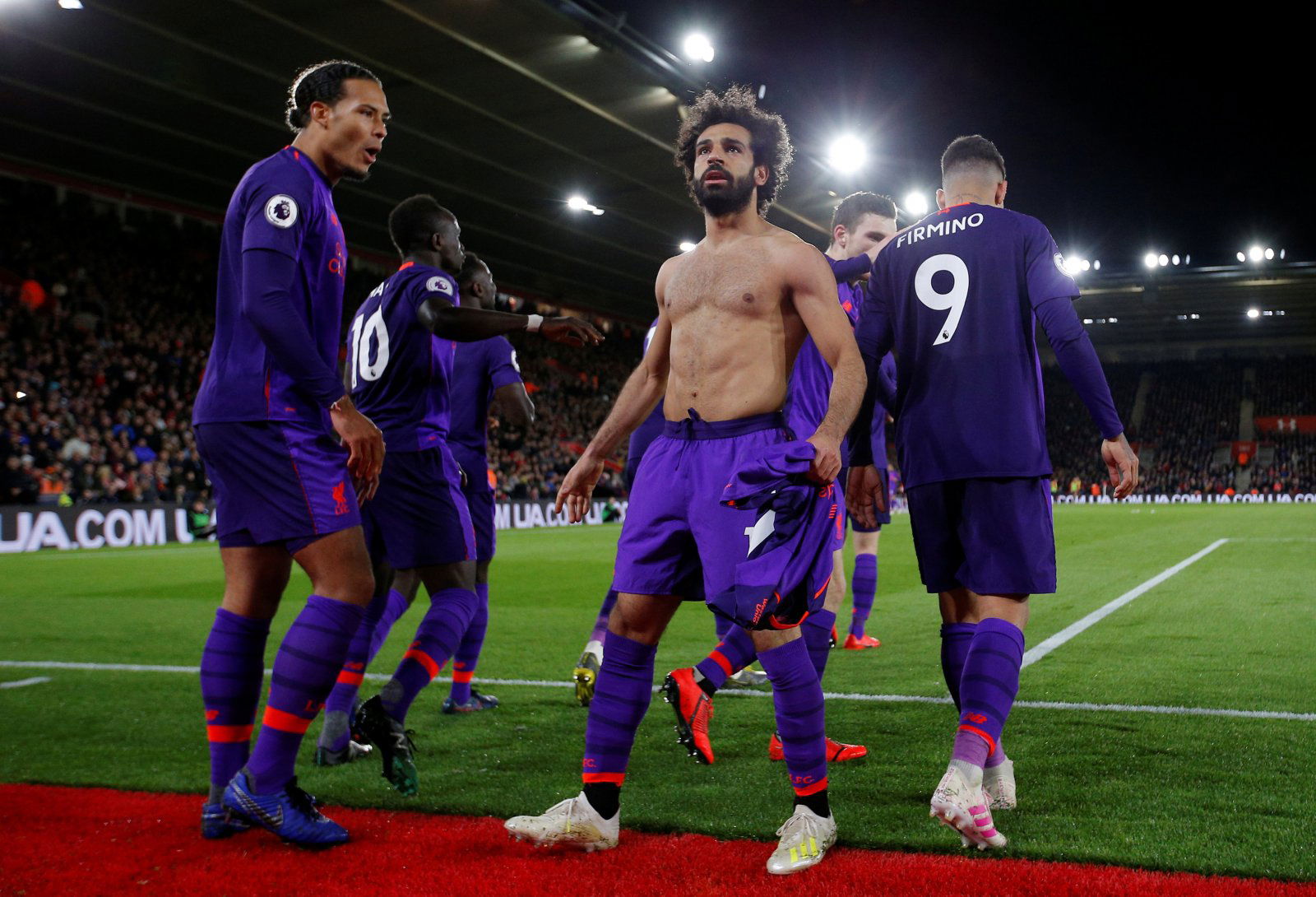 Out of all the 50 goals Mohamed Salah has scored for Liverpool in the Premier League, his milestone strike against Southampton might just be his most important.
His brilliant solo goal in the 80th minute set the Reds up for a 3-1 win after going a goal down in the first half and kept Jurgen Klopp's side hot on Manchester City's tail for the Premier League title.
Now on 50 Premier League goals for Liverpool and reaching that mark in the fastest time in the history of the club, Salah's arrival on Merseyside has changed the team in more ways than one, and his performances have made him a contender for one of the best signings in this era of English football.
If you were to ask someone how much Liverpool paid for Salah, many would go to inflated transfer prices like £60 or £70 million, but the fact the club paid just £34 million for the Egyptian winger only adds to the claim that the Reds star is up there with some of the best signings.
To compare, Chelsea spent £60 million for striker Alvaro Morata, who is now on an 18-month loan spell at Atletico Madrid after the former Real Madrid man failed to make the grade in west London despite joining the league the same season as Salah.
The Liverpool star also reached 50 goals in the league quicker than greats of the Premier League such as Thierry Henry and Sergio Aguero, and the fact that the former Roma man did this by largely playing out on the wing is even more of an achievement for what the Egyptian has done in England.
Liverpool winning the league seems to be something that neutrals are against whether it be for family reasons, bragging rights or by simply jumping on the bandwagon because everyone else is, there's no denying that if the Reds do claim their first title in nearly 30 years, they will have Salah to thank for it, who has proven himself to be one of the best Premier League signings of all time.
Liverpool fans, is Salah the best signing in league history? Let us know!