Liverpool: Fans react to several clubs registering an interest in signing Adam Lallana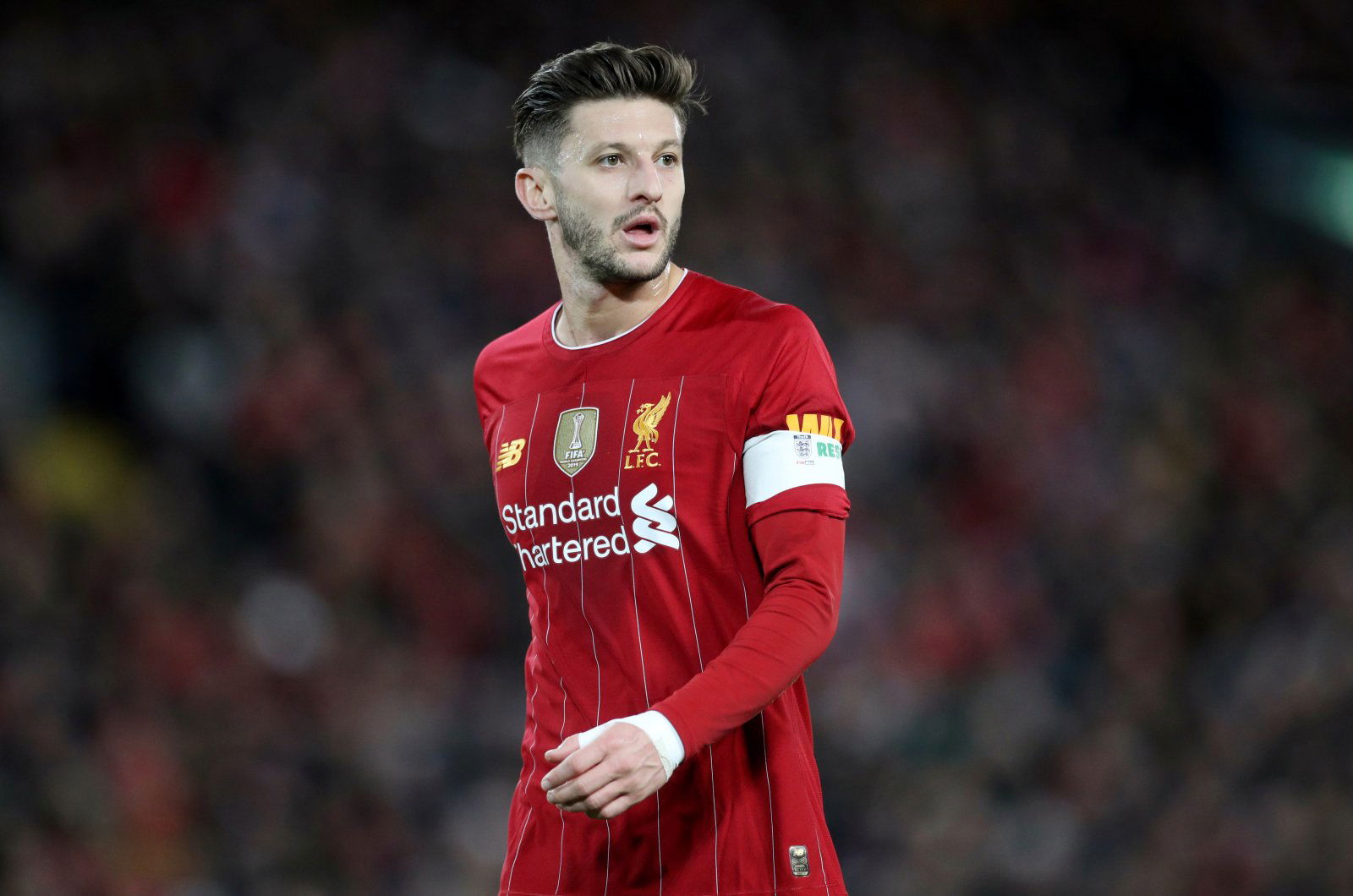 Liverpool have enjoyed tremendous success on the pitch this season and although Jurgen Klopp has made good use of all the players available to him, he may make some ruthless decisions in the summer.
The German has already shown consideration for the future by the amount of game-time he has given to youngsters this season, with the under-23s lining up to beat Shrewsbury in the FA Cup on Tuesday. For some more senior players, their time at Anfield could be coming to an end, with recent reports from the Daily Telegraph suggesting that Adam Lallana is one such player who could depart in the summer.
The 31-year-old midfielder's current contract expires at the end of the season and so far there have not been any discussions to extend his deal, while interest has also emerged from Arsenal, Tottenham and Leicester.
Supporters have been reacting to the news and it is little surprise that many are a bit disappointed, what with Lallana having been at the club since 2014. Some fans feel he still has a role to play while others believe he has been a good servant, and therefore think it will be a sad day when he does leave.
We need him. He is a good player going forward and keeping the ball in tight situations.

— Rizwan⁷ (@Riz1Islam) February 6, 2020
Nooo please stay at least one season

— Pam (@pamsareesuth) February 7, 2020
Would hate to see it but he's earned his moment, I wouldn't mind watching him lead one of these squads. Go on lad 🔴

— chocodile dundee (@Cloud_Denver) February 7, 2020
we still need him

— junior (@trustee_junior) February 7, 2020
I like lallana. Hes had bad injuries but he is quality. At his age u cant blame him for wanting to play. I would love him stay but want him do well if he leaves.

— andybell (@andybellis85) February 7, 2020
I will miss Lallana I have an emotional attachment to all these special players even the fringe ones https://t.co/wKvaqhmyql

— Sxncho (@ShahRahman1712) February 7, 2020
So Liverpool fans! Do you think Lallana should be given a new deal and will you also be sad to see him leave if he does indeed move on? Tell us your thoughts below…