Aleksandr Golovin is a much better fit for Liverpool than Nabil Fekir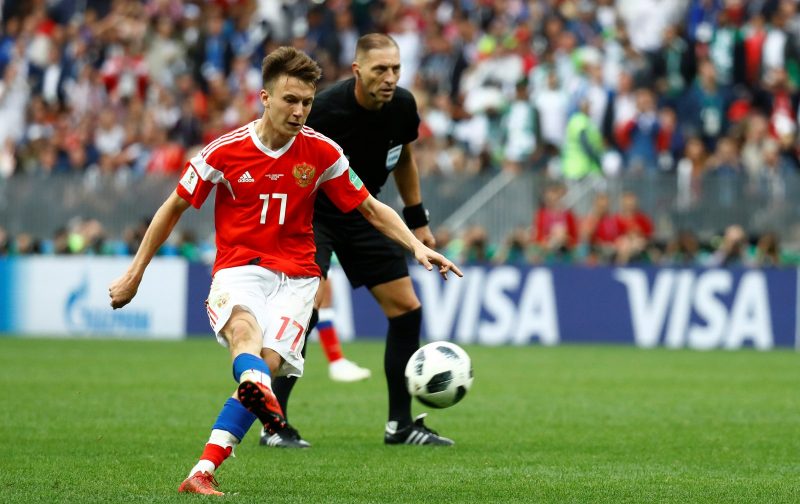 Liverpool fans will be eager to start the Premier League campaign considering the signings the club has made so far this summer.
With Fabinho and Naby Keita already at the club, and a deal for Alisson reportedly close, Klopp's building a team that is going to challenge City for the title next season.
Liverpool have also been linked with a move for Lyon midfielder, Nabil Fekir although it may take a fairly sizeable fee. The French midfielder is no doubt talented but he doesn't fit Klopp's high-press style of play as much as Russian midfielder and World Cup star, Aleksandr Golovin.
The CSKA Moscow defender scored seven goals for the Russian club last season and went on to increase his reputation with his superb performances in the World Cup. Due to his performances, the Russian international has attracted interest from Chelsea and AS Monaco.
Rated at £22.5 million by Transfermarkt, Golovin would be an ideal player to fit into Klopp's three man midfield. With Fabinho at the base and Keita alongside him, Golovin would be allowed to orchestrate attacks going forward and pull the strings for Liverpool's devastating midfield three.
Liverpool have struggled to replace Coutinho's creativity in midfield and with Golovin's arrival, Klopp would finally have some to fill the Brazilian's shoes. Moreover, with Oxlade-Chamberlain still coming back from injury, Liverpool still lack numbers in midfield.
It may be too late for Liverpool to come in with a bid to steal the Russian from a move to Chelsea, it would be a superb piece of business for the Reds.
Thoughts Liverpool fans?