Andy Robertson puts Steven Gerrard in legendary company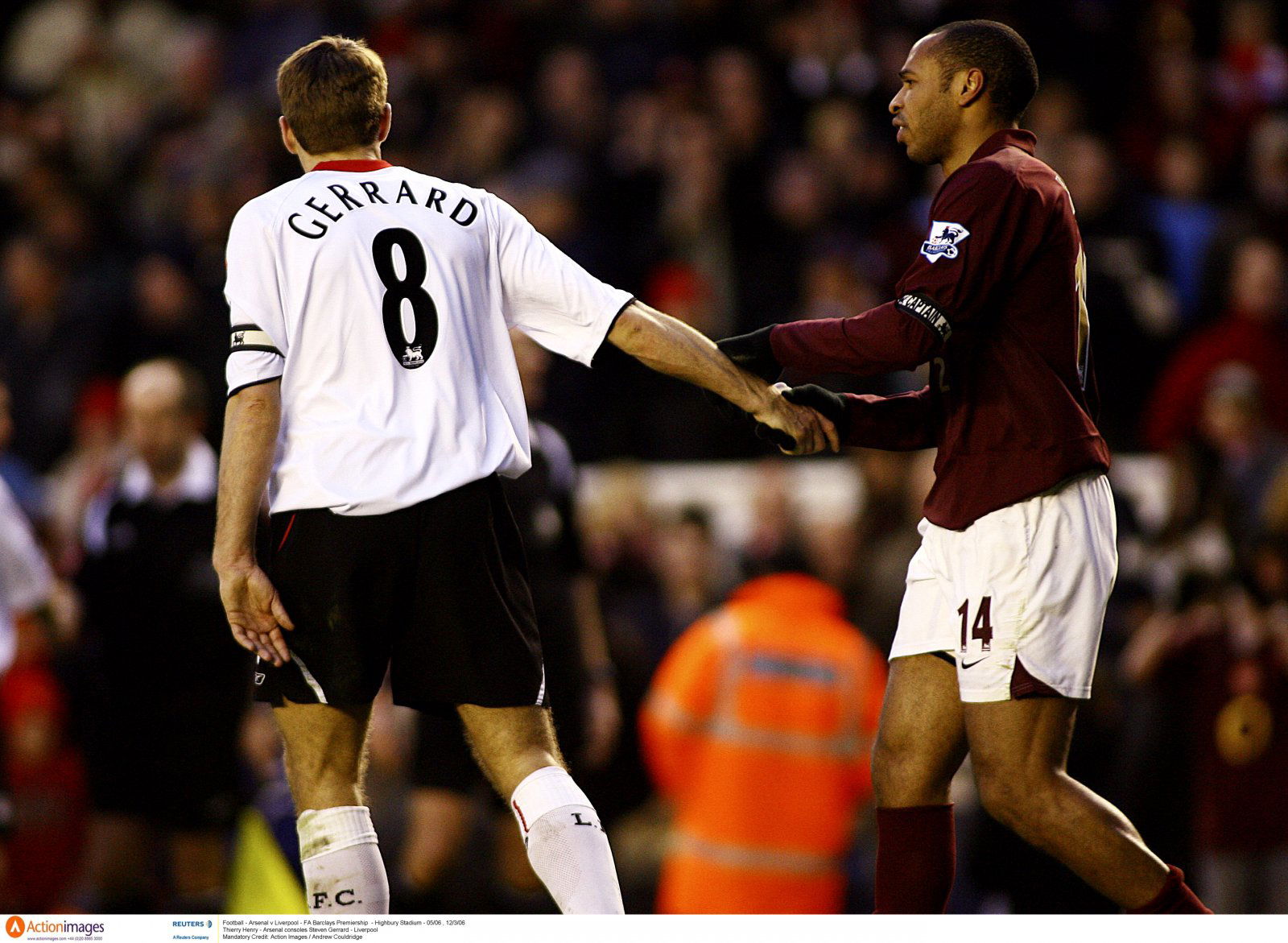 Following a Q&A on Twitter on Thursday evening, Liverpool left-back Andy Robertson was asked who his Premier League idol was whilst growing up by the official PL Twitter account – to which the Scotsman replied with quite the answer.
With the season currently suspended until at least April 30th due to wider circumstances, many people have been left twiddling their fingers with the lack of football-related activity – Robertson attempted to lift the mood with a question and answer session with the hashtag #AskRobbo.
Thousands of questions were asked, but one question, in particular, raised the eyebrows of both Liverpool and Arsenal fans.
When probed by the Premier League's official Twitter account on the matter of his idol growing up – Robertson replied with Thierry Henry or Steven Gerrard.
His response led to a melee on Twitter from the Gunners supporters over whether Gerrard's inclusion was a token for Liverpool fans – to which the Reds faithful were quick to disperse.
Either way, both players are legends of the game – not just the league, and both deserve the respect and adulation that they receive.
Take a look at some of our favourite responses…
— Kim Washes Her Hands (@KimBackWrites) March 19, 2020
Influence is unmatched. pic.twitter.com/ZA0VEaTiiU

— Deanz (@Deanz995) March 19, 2020
— 14 (Fan Account) (@AgentAuba) March 19, 2020
Rare dub

— cÖ〽️ (@troIInor) March 19, 2020
Added Steven Gerrard for diplomacy imo 😂 got to be Henry

— Yajnish (@vegaLFC_) March 19, 2020
Steve Gerrard☝️☝️ pic.twitter.com/CQaNilmJjq

— festuskores (@festuskores) March 19, 2020
Real talent no cross merchants pic.twitter.com/iayP7ilTyk

— Deanz (@Deanz995) March 20, 2020
No one beats Stevie G hes a legend

— • Carla // 7 • (@bandobsessed90) March 19, 2020
Henry then but have to keep the Liverpool fans happy by adding Stevie G. Good lad.

— Darren (@DF_Arsenal2) March 19, 2020
We all know who you meant pic.twitter.com/Le9KNYcLAQ

— Mzee Edd 🇰🇪 (@005e5n) March 20, 2020
What do you guys think, is Robertson a secret Gooner? Let us know in the comments below!