Liverpool: Fans slam Harvey Elliott's reported new wage
Liverpool's Harvey Elliott is already a record-breaker.
The 17-year-old became the youngest-ever player to play in the Premier League when he appeared for Fulham during the 2018/19 campaign, which then convinced the Reds to make a move for the teenager. As of yet, he is not a regular fixture in either Jurgen Klopp's starting line-up or matchday squad, but he has featured in all but one of their cup matches this season.
Clearly, the Anfield outfit have already seen enough, and they are now ready to give him a new contract, as per Football Insider. However, despite his young age, they are said to be offering him £20,000 a week, which is only £8,000 less than 22-year-old England international and first team regular Joe Gomez.
Do you think Harvey Elliott deserves £20,000 a week?
Yes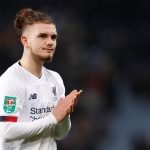 No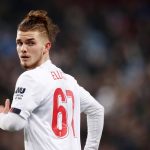 Lots of the Liverpool supporters, it seems, are unhappy that he will reportedly be earning such a high fee at his tender age. They have taken to Twitter to share their thoughts, and you can see some of the best comments from the social media platform below.
20k a week at 17? That's risky, they must rate him very highly

— 🔴 (@LFCzacharyy) April 23, 2020
Giving him £20k a week, what could go wrong https://t.co/BFPPwb3eHG

— R8 (@Nabyllionaire) April 23, 2020
Aaaaaand there goes his career. Lol. https://t.co/F5VqLBZd8O

— Zak (@ZakLFC7) April 24, 2020
Don't like the fact we are paying that much to someone who already has a huge ego https://t.co/x2jkb5OT28

— SubwaySandwitch (@SandwitchSpeaks) April 24, 2020
20k a week. That's him ruined.

— Shakes McNails (@ShakesMcNails) April 24, 2020
Terrible idea, already has an ego and an attitude problem, good player yes but shouldn't be on that wage

— . (@NotNinjaah) April 23, 2020
Let us know what you think!