Jamie Carragher updates supporters on his stay at home challenge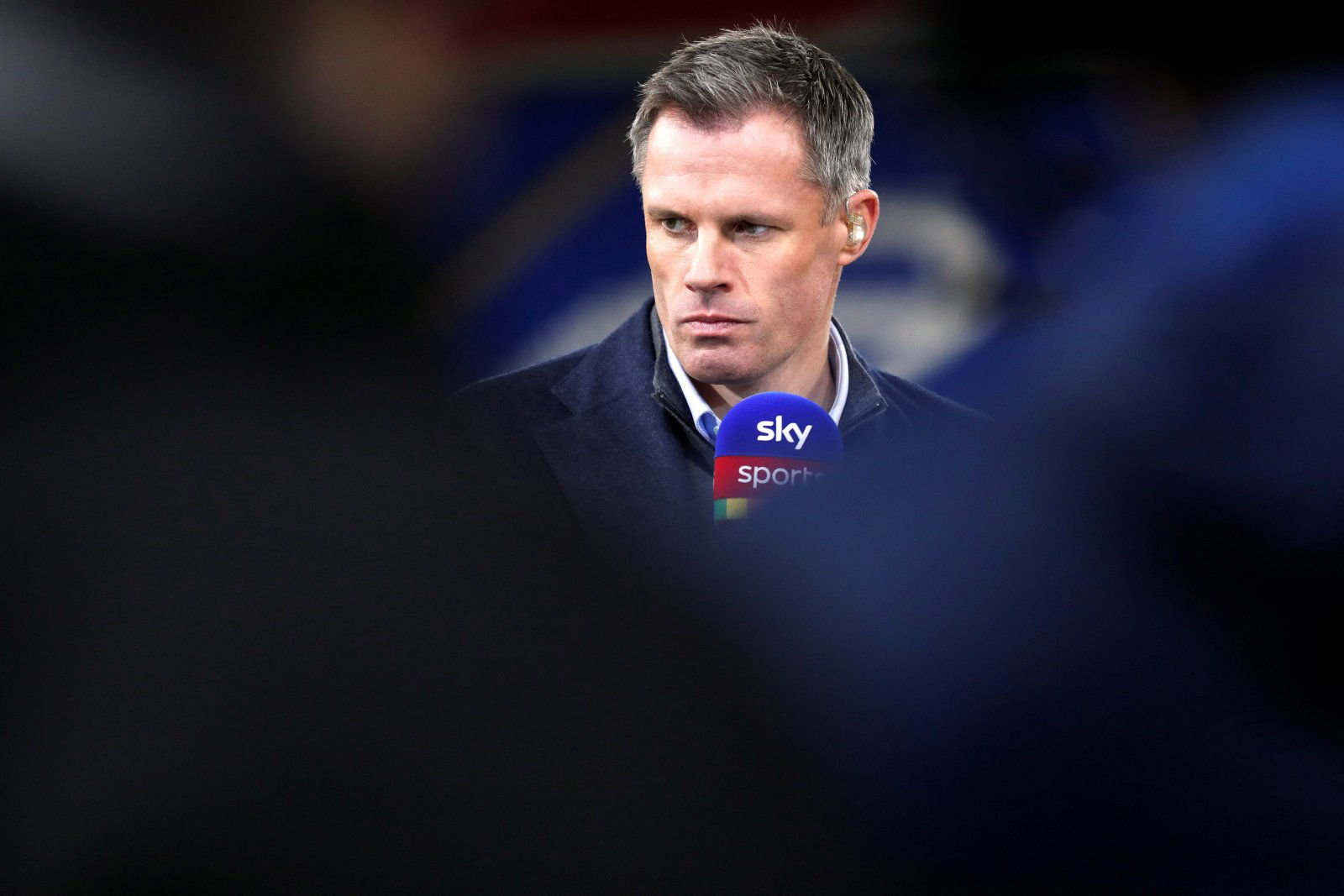 Liverpool legend Jamie Carragher has caused a stir on Twitter recently – after Sky Sports posted a video from his Instagram of the former defender completing the 'toilet roll challenge'.
The local scouser played 508 Premier League games for the Reds, keeping 195 clean sheets in the process (via Premier League) – but has recently taken his footballing ability to another level during the Coronavirus outbreak.
Carragher posted a video to his Instagram account on Wednesday, which was then tweeted by Sky Sports – showing himself attempting 10 keepy-ups with a roll of toilet paper.
Toilet roll has gone scarce recently with many people panic buying the bathroom essential, but it is clear now where all of it has gone too – Carragher's house.
Despite struggling to complete the challenge himself in the beginning – the Sky Sports pundit eventually managed the feet and challenged fellow Sky Sports presenters Kelly Cates, Laura Woods, David Jones, and fellow Monday Night Football pundit Gary Neville to the challenge, to which many people on Twitter were quick to respond.
Got there in the end @Carra23

Over to you @GNev2, @KellyCates, @laura_woodsy and @DavidJonesSky 👀 #ToiletRollChallenge pic.twitter.com/Ncw6eijrqi

— Sky Sports Premier League (@SkySportsPL) March 18, 2020
Scroll through some of our favourite replies below…
He struggles to do that with a football never mind toilet roll😂😂😂

— Trystan Palmer (@TrystanPalmer7) March 18, 2020
I feel having toilet roll is more impressive then actual keepy-ups

— Tommy Reading (@Tommyreading124) March 18, 2020
Christ don't kick it it's worth about £500!! 🙂

— Sion Roberts 🏴󠁧󠁢󠁷󠁬󠁳󠁿 (@SionBen86) March 18, 2020
I still have hope to make it in the prem

— No Context Football Transfers (@NoctxtTransfers) March 19, 2020
Never could cross a ball!!

— WrongWrite KT (@Badbeats22) March 18, 2020
Sorry @Carra23 but that definitely belongs in the toilet

— Enzo Maletta (@MalettaEnzo) March 18, 2020
I am TRYING but I don't think one counts. pic.twitter.com/q0Ct2aDiRa

— Kelly Cates (@KellyCates) March 18, 2020
😂😂trial and error

— Brianmwendwabrke (@Briomwendwabrke) March 18, 2020
What do you think about Carragher's attempt? Let us know in the comments below!