Liverpool: Fans angry with Jamie Carragher over his verdict on Napoli's penalty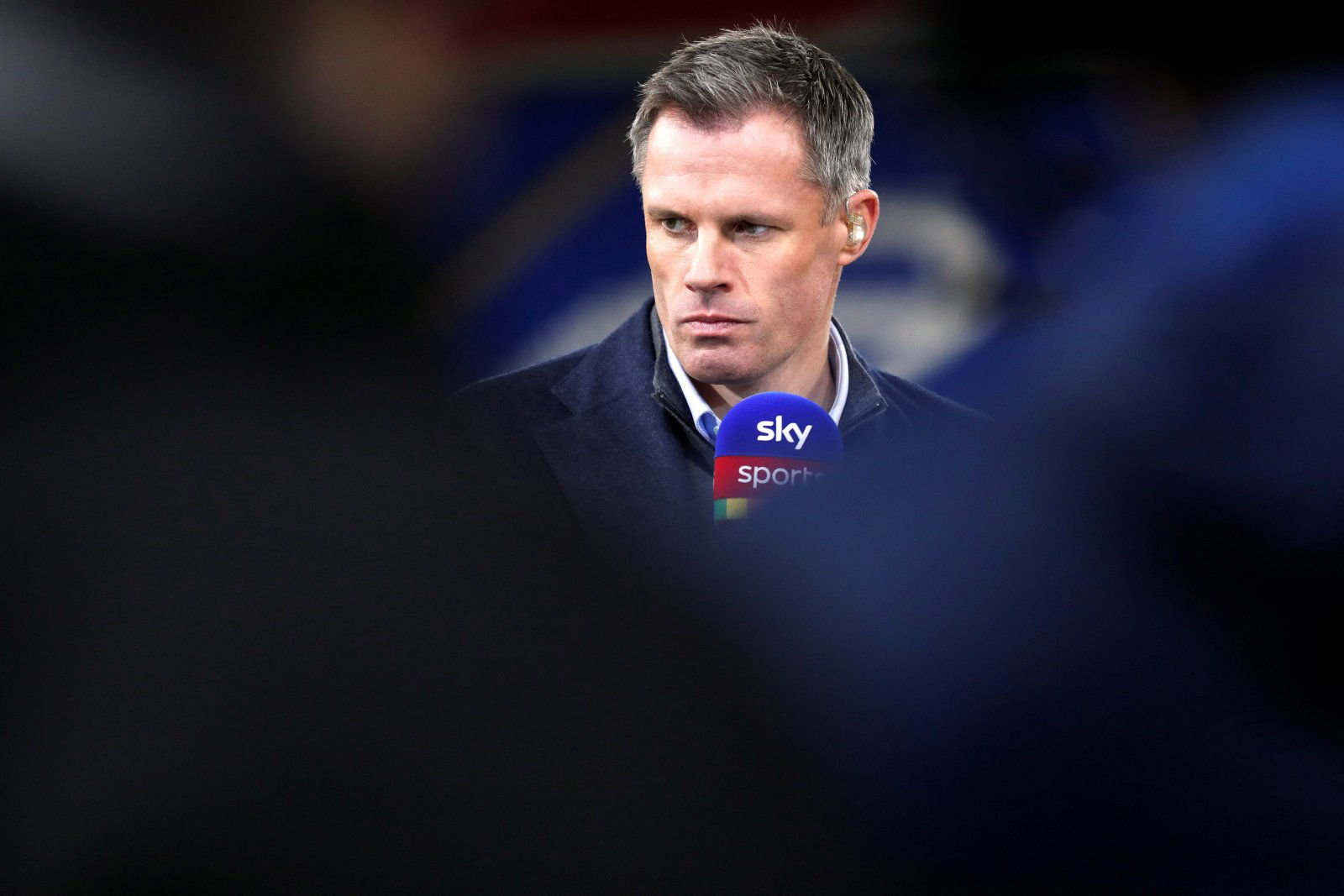 Liverpool manager Jurgen Klopp was left angry at the penalty given to Napoli in last night's Champions League encounter, which helped the home side on their way to a 2-0 win in Italy.
As per Sky Sports, Napoli were awarded a penalty when Andrew Robertson was adjudged to have been fouled by Jose Callejon despite minimal contact, with Klopp saying afterwards [via Sky Sports] that "it's clear and obvious, no penalty, because Callejon jumps before he has any contact".
Sky Sports pundit and former Liverpool player Jamie Carragher took to Twitter after the match to give his take on the penalty decision, believing the call to be "harsh" but adding that he'd want it given if the roles were reversed. [via @Carra23]
Nothing between both teams before the penalty, it was harsh but one you'd be wanting at the other end. Fabinho & Henderson excellent & the Adrian save unbelievable! Toughest game out the way & LFC didn't do to bad after losing here last season @ChampionsLeague #NAPLIV pic.twitter.com/4Qo5ELSwin

— Jamie Carragher (@Carra23) September 17, 2019
Carragher played 737 times for Liverpool in a one-club career and was nominated for the Ballon D'Or in 2005, the year in which he won the Champions League, while The Telegraph ranked him among the club's top 20 players of all time.
Despite that Anfield career, these Liverpool fans on Twitter lambasted Carragher over his take on Napoli's penalty:
Losing a bit of street cred lad. It's ok to tell the truth; it was a dive. Don't be frightened.

— RobTheMainMan (@LordUmberto) September 17, 2019
It's a dive Jamie. Guessing you didn't clearly see it otherwise that's one strange commebt to make..

— Jessamine (@JessamineH10) September 17, 2019
Thought you support Liverpool? Stop being PC that was not a penalty. Surely you've earned enough to support your team rather than conform to the sky agenda just to stay relevant

— Mark (@mcslfc68) September 17, 2019
Think u missed the point what people are saying what's the point in VAR if it doesn't give the right decision

— Miguel anderson (@mikelfc09) September 17, 2019
Come on Carra, he's going down before Robbo even touches him. Salah was getting roasted for less last season.

— Scott G (@BornThwippy) September 17, 2019
you're worth blocking after these recent tweets.

— Adam Smith (@Spartan_Number7) September 17, 2019
You are so terrible lately what's the club done to you, never in a million years was that a pen prefer Neville over yous lately.

— Liverpool fc (@LiverpoolinfoFc) September 17, 2019
Your just another of murdochs drones now, zero credibility

— Rob Lea (@Robelea) September 17, 2019
Do you agree with Carragher's views on the penalty call? Have your say by commenting below!