Liverpool: Fans are divided over Virgil van Dijk's comment on Adrian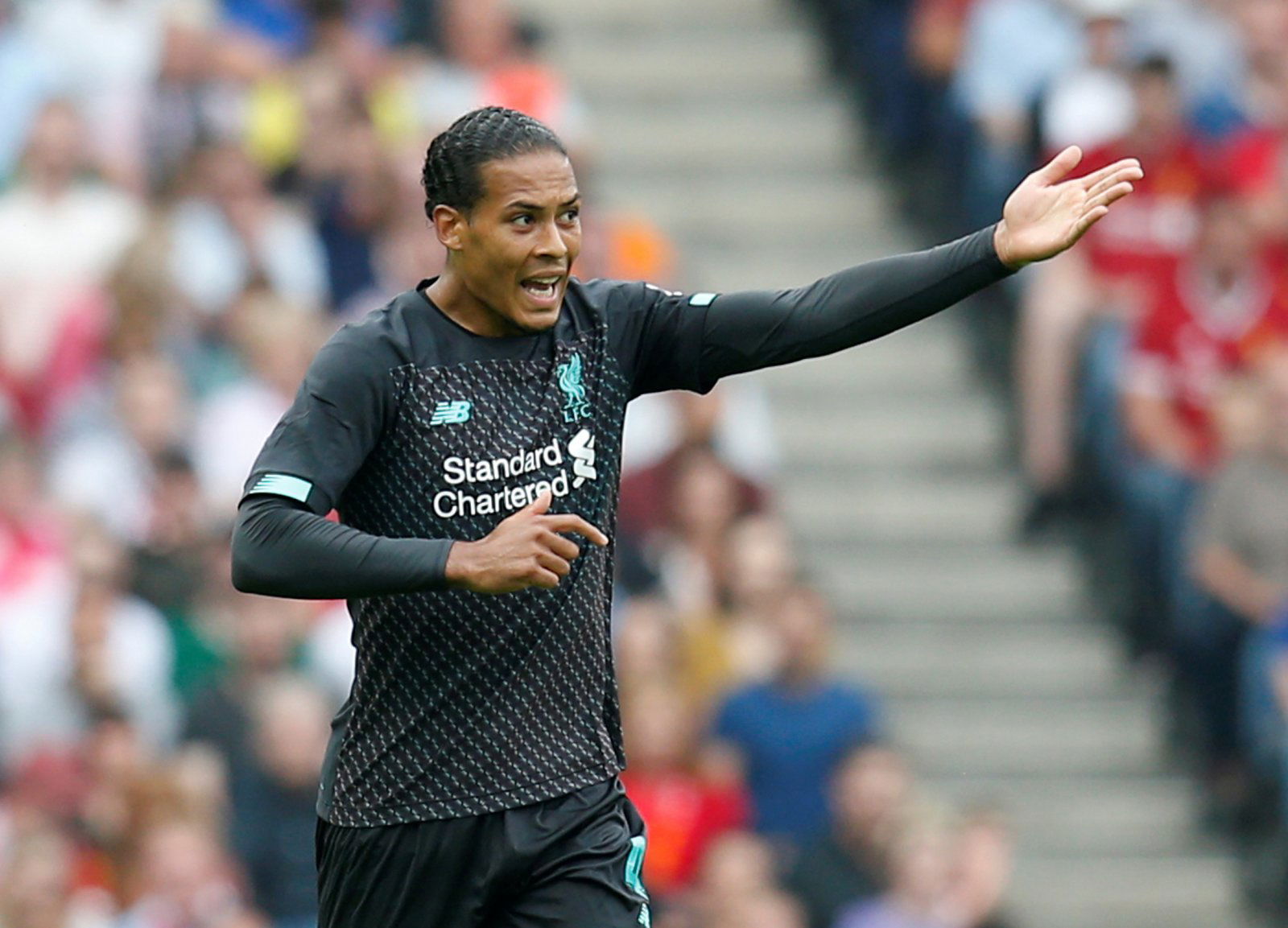 Just as Liverpool fans may finally be making peace with the fact they would not be winning a consecutive Champions League title after Atletico Madrid knocked them out of the competition at Anfield, comments from Virgil van Dijk have caused a stir on Twitter (via the Daily Mail).
The Reds put in a stellar performance at Anfield on Wednesday to finally give themselves an aggregate lead over Atletico. But less than five minutes after fans were sure they were going through, Adrian gifted the Spaniards the crucial away goal they were searching for.
The 33-year-old's error changed the entire tone of the match and Atletico went on to score two more goals in a valiant comeback win. Virgil van Dijk has reportedly spoken out about Adrian's performance and said: "Anyone can make a mistake. It happens. But Adrian's misjudgement seemed to turn the game around.
"You win together, you lose together. Things happen in matches. We lost. That's tough to take."
Liverpool fans are divided in their opinion on the alleged comment made by the Dutchman, with one fan classing it as 'poor leadership'. Other fans, however, are agreeing with van Dijk that Adrian should shoulder the blame.
Poor leadership, you don't say that about a teammate in public even if they sold the game

— kidoLFC 🔴🇳🇿 (@KidoLFC) March 13, 2020
someone had to say it
what he did is totally unacceptable
the whole team from A to Z played as if their lives were on the line
ok we were wasteful offensively but that doesn't mean anything
and he simply just forgets how to clear a ball
or even pass it to miller which was free

— ٓ (@_HamzaYNWA_) March 13, 2020
none of this hendo ynwa nonsense

— Brett v2 (@LFC_Brett) March 13, 2020
"YNWA" but he was responsible…

Ok then

— Kaine ♠♥ (@Kaine19049248) March 13, 2020
Yes and he should, if your 3rd captain canr recognise when a player has been playing poorly then what's the point of him ever wearing the armband

— SB (@_Serxho) March 13, 2020
https://twitter.com/blinklfc/status/1238431443144998914?s=20
What do you make of Virgil's comments, Reds? Is he right or is he way out of line?