Liverpool: Fans believe Reds can win Premier League with reliance on late goals
Liverpool have made a habit of scoring decisive late goals in recent weeks, with The Telegraph journalist Alistair Tweedale highlighting an intriguing statistic on Twitter [via @alitweedale].
He pointed out that the Reds have needed goals in the 70th minute or later to either win or draw in each of their last five league matches.
Liverpool have needed a goal inside the final 20 minutes to get a result in their last five league games. It's entertaining and fun, but is it sustainable for a title challenge? https://t.co/KACuIicPb9

— Ali Tweedale (@alitweedale) November 7, 2019
Sheffield United, Leicester, Tottenham and Aston Villa were all beaten by goals in the final 20 minutes of games from Jurgen Klopp's team, who also rescued a draw at Manchester United with an 85th-minute equaliser from Adam Lallana.
The Old Trafford club themselves are no strangers to dramatic late goals in title-winning seasons under Sir Alex Ferguson, including Steve Bruce's winner against Sheffield Wednesday in 1993 and Federico Macheda's last-gasp strike to beat Aston Villa in 2009 when Liverpool were also in the title race.
Who is Liverpool's most important attacker?
Mohamed Salah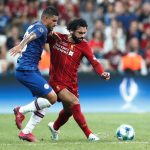 Sadio Mane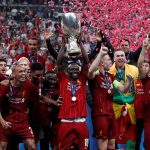 Roberto Firmino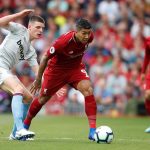 Manchester City have also been spurred on to Premier League triumphs by goals in the 70th minute or later, including Vincent Kompany's long-range effort against Leicester last season and Sergio Aguero's sensational winner to clinch the league in stoppage time in 2012.
While Tweedale wrote in The Telegraph that Liverpool's recent reliance on late goals may not be sustainable for a successful title challenge, these Reds fans on Twitter felt otherwise:
Yes. See you on Sunday

— dimitris7 (@idimitrisg7) November 7, 2019
The full-time score is what counts, not the score at 70 mins. Late winning goals shows the character of potential champions

— IrishScouser (@irish_scouser) November 7, 2019
Why not ? Man Utd won this way for Fifteen years….

— J-L (@lunnyJ65) November 7, 2019
City literally won the league last year due to many late winners.

— Ssevaerg (@Greavesy_10) November 7, 2019
yeah. Alex Ferguson created a legacy with teams doing it for 4 or 5 seasons.

— Liam Cleary (@TheOneLiam) November 7, 2019
All good teams grind these results out. Most teams give up at 80 mins. the top sides go to the end.

— Stuart ♦️ (@6Allez) November 7, 2019
Do you think Liverpool's habit for late goals is a help or a worry in their Premier League title bid? Have your say by commenting below!