Liverpool: Fans blast Simon Jordan over comments about Jurgen Klopp's "arrogance"
Former Crystal Palace chairman Simon Jordan told talkSPORT's The Final Word programme that he feels Liverpool manager Jurgen Klopp has become increasingly arrogant following his success at the club.
Will Liverpool win the Premier League title this season?
Yes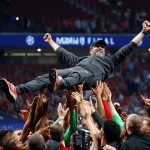 No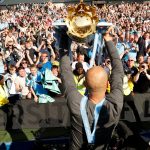 Speaking on talkSPORT, Jordan wondered if Klopp was "becoming infected by this disease of arrogance that lots of football managers get" and accused him of being "brusque and irritable" in post-match interviews after the Reds' weekend win over Leicester.
Despite seeing his team score a 95th-minute winner, the Liverpool manager cut an angry figure after the game because of a robust challenge by Hamza Choudhury on Mohamed Salah. Although the Leicester midfielder was booked for the incident, Klopp told Sky Sports afterwards that he felt Choudhury should count himself lucky he was not sent off.
However, Klopp's post-match comments drew scorn from Jordan on talkSPORT, who appeared to accuse him of double standards about his reaction to various fouls involving Liverpool players and feels that the Reds manager has displayed a more haughty demeanour following their Champions League win earlier this year.
These Liverpool fans took to Twitter to show their displeasure at Jordan's comments about Klopp:
Shocked to see "arrogance" and "Simon Jordan" in an article that isn't about him

— William (@nandotorrens) October 7, 2019
Bit of pot calling the kettle black me thinks …. there is a pic of him beside the word arrogant in the dictionary. ..

— Antony Bonner (@antbon1978) October 8, 2019
Lol what anyone who has Watched klopp in his Dortmund and Liverpool career knows he has a temper arrogance has nothing to do with it

— Cory Evans (@CoryEvans0540) October 7, 2019
Arrogance has he ever heard of Alex Ferguson or Jose Mourinho give me a break Klopp is the most down to earth manager I have ever seen.

— Rabob (@SuperSadioYNWA) October 7, 2019
Another hater.
Were 8 games in to a new campaign and people are loosing there minds.
As if decisions are not going to go against us for the rest of the season.

— Bazza M (@bazzabethallfc) October 7, 2019
I like Simon Jordan but that is a ridiculous comment based on an unusually irate Klopp after his star man had been scythed down on purpose!!!

— Ian Murray (@Mugsy0407) October 7, 2019
What did you make of Jordan's views on Klopp? Have your say by commenting below!