Liverpool: Fans breathe a sigh of relief after Mohamed Salah injury scare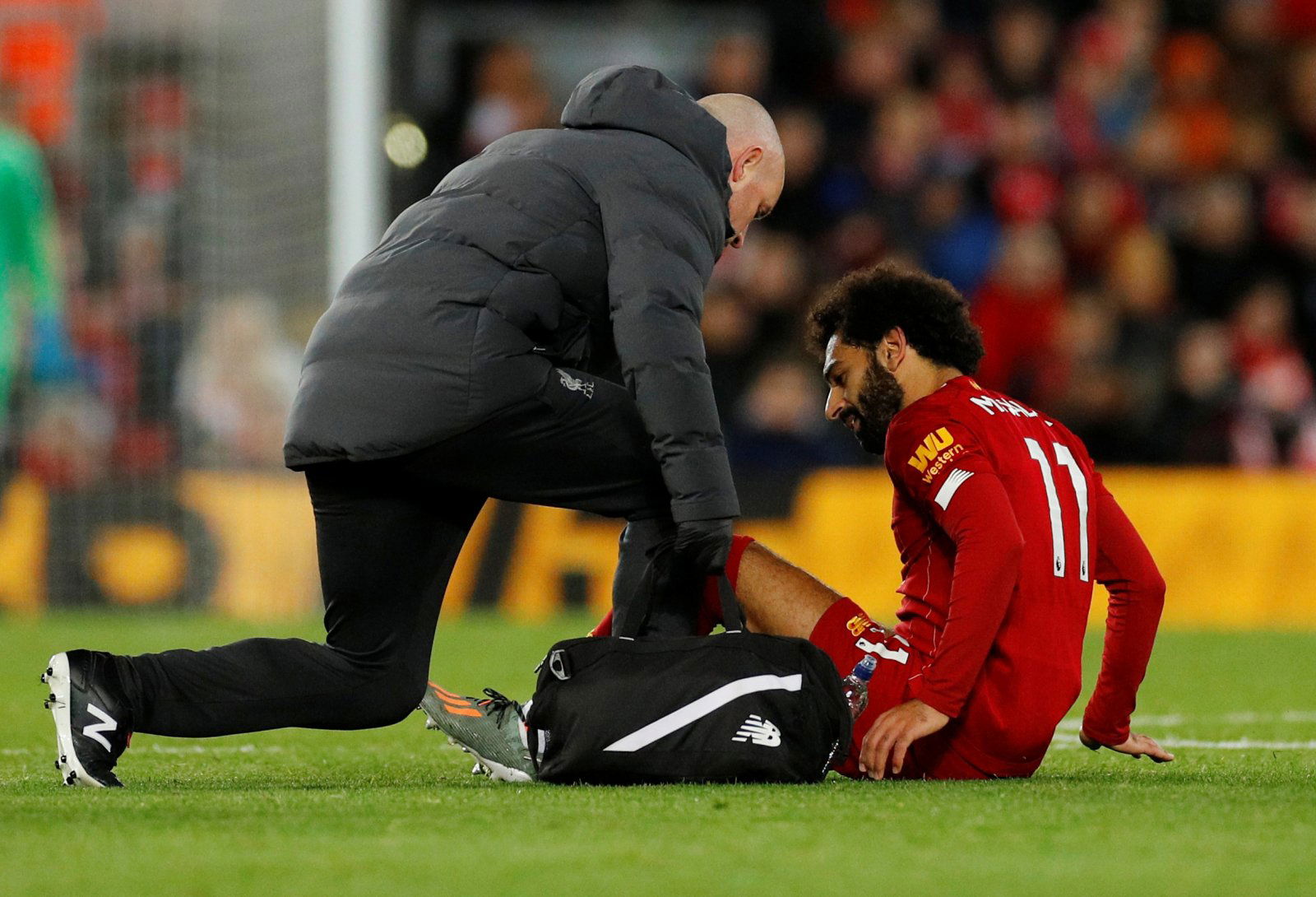 Liverpool fans were relieved to discover that forward Mohamed Salah's injury was not as serious as first feared after being substituted during their side's 2-1 win against Spurs on Sunday.
The Egyptian winger had issues with his ankle during the second half of the Reds' victory after scoring the vital penalty that secured the three points moments earlier, but was brought off as a precaution.
Salah has become one of manager Jurgen Klopp's key assets after bringing him in from Italian side Roma in 2017 for £34m.
He had a record-breaking first season at the club and scored 44 goals in all competitions, beating the previous record of 31 goals in a 38-game Premier League season set by the likes of Cristiano Ronaldo and Luis Suarez.
After being substituted against Tottenham with an ankle problem, Mohamed Salah has taken part in Liverpool training today to ease concerns over his fitness.

— Sky Sports Premier League (@SkySportsPL) October 28, 2019
Supporters were thankful that the former Chelsea man battled through a potentially serious injury problem and has fired himself back into contention to be picked by Klopp once more. Some fans said that he should be rested for the club's Carabao Cup tie against Arsenal on Wednesday.
Here you will find some of the best responses from Liverpool fans:
Excellent news deffo rested v Arse-nil😂😂

— KarlYatesUnbearablyLFC6times😂 (@YatesLfc) October 28, 2019
Rest him anyway for the arsenal game and get him fit for the villa

— 755neil dudley (@lfcmad) October 28, 2019
Rest him for both imo. Fresh for City

— Niałł 🇮🇪6️⃣ (@TrentWarnold) October 28, 2019
— Craig Smith (@CraiggSmithhh) October 28, 2019
Great news 😁

— D. Hussain (@Darni187) October 28, 2019
Cool

— aвυ нιĸмa ĸnowledge (@NowledgeA) October 28, 2019
I hope Klopp has the chance to rest him before we get to the Man City game.

— Liverpool Red (@lfcredynwa) October 28, 2019
That's a good way to get him to lose his rhythm. Rest him for one, not both.

— LiverKlopp (@liver_klopp) October 28, 2019