Liverpool: Fans call for Pepijn Lijnders to succeed Jurgen Klopp as Reds manager
Many Liverpool fans on Twitter have agreed on the identity of the man they want to manage the club after Jurgen Klopp's reign ends.
Who should eventually replace Jurgen Klopp?
Pepijn Lijnders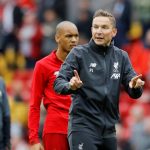 Steven Gerrard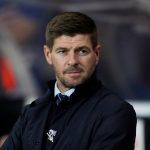 Pepijn Lijnders, who is currently the Reds' assistant manager, spoke to the media yesterday ahead of tonight's Carabao Cup match against Arsenal, with a clip from his press briefing shared by This Is Anfield on Twitter [via @thisisanfield].
"That's Liverpool FC – our identity, is intensity"

As passionate Pepijn Lijnders on the next step for the Reds' talented youngsters. pic.twitter.com/JhrFeTwUf4

— This Is Anfield (@thisisanfield) October 29, 2019
In outlining the qualities that he seeks in young players at Liverpool, Lijnders told liverpoolfc.com: "These boys all have talent, they are all creative. They are so good on the ball they probably sleep with the ball!
"But to make the next step it's about how good are you in that 30 per cent [without the ball]? Can you defend those six players of the opposition? That attitude, that's Liverpool FC because our identity is intensity." [via liverpoolfc.com]
Lijnders is currently in his second coaching spell at Anfield, having first come to the club in 2014 when Brendan Rodgers was first team manager before leaving in January 2018 to take the managerial reins at NEC Nijmegen in his native Netherlands.
He was dismissed by the Dutch club after just four months in charge and returned to Liverpool in June 2018 to rejoin Klopp's backroom staff.
Following his impassioned quote about Liverpool's identity being intensity, these Reds fans on Twitter called for him to get the top job at Anfield after Klopp:
Don't be surprised if Pep takes over from Jurgen when he goes back to Germany after winning us another European Cup and a couple of Leagues

— Kev Fox (@KEVINFOX27) October 29, 2019
There is just something beautiful about the his words and entire demeanour. Looks like a man who can continue Klopps legacy and put his own twist on it.

— Trent's right peg. (@LiverpoolRedLFC) October 29, 2019
Definitely the one to take over when Jurgen leaves in a few years.

— Yer Auld Da (@DDougall4) October 29, 2019
He needs to replace Klopp when he leaves

— Ali Osman (@aliosman9) October 29, 2019
Hope he gets the job after klopp

— Matt LFC (@MattWaters3) October 29, 2019
Next LFC manager love the guy

— COLIN MCCOMBE (@YMccombe) October 29, 2019
Liverpool's next manager for me !!!

— Matty Houltby (@pistolmatty) October 29, 2019
Do you think Lijnders could be a future Liverpool manager or should the club look elsewhere when the time comes to appoint Klopp's successor? Join in the discussion by commenting below!