Liverpool: Fans cannot agree on Jordan Henderson as reports reveal he missed training ahead of Genk clash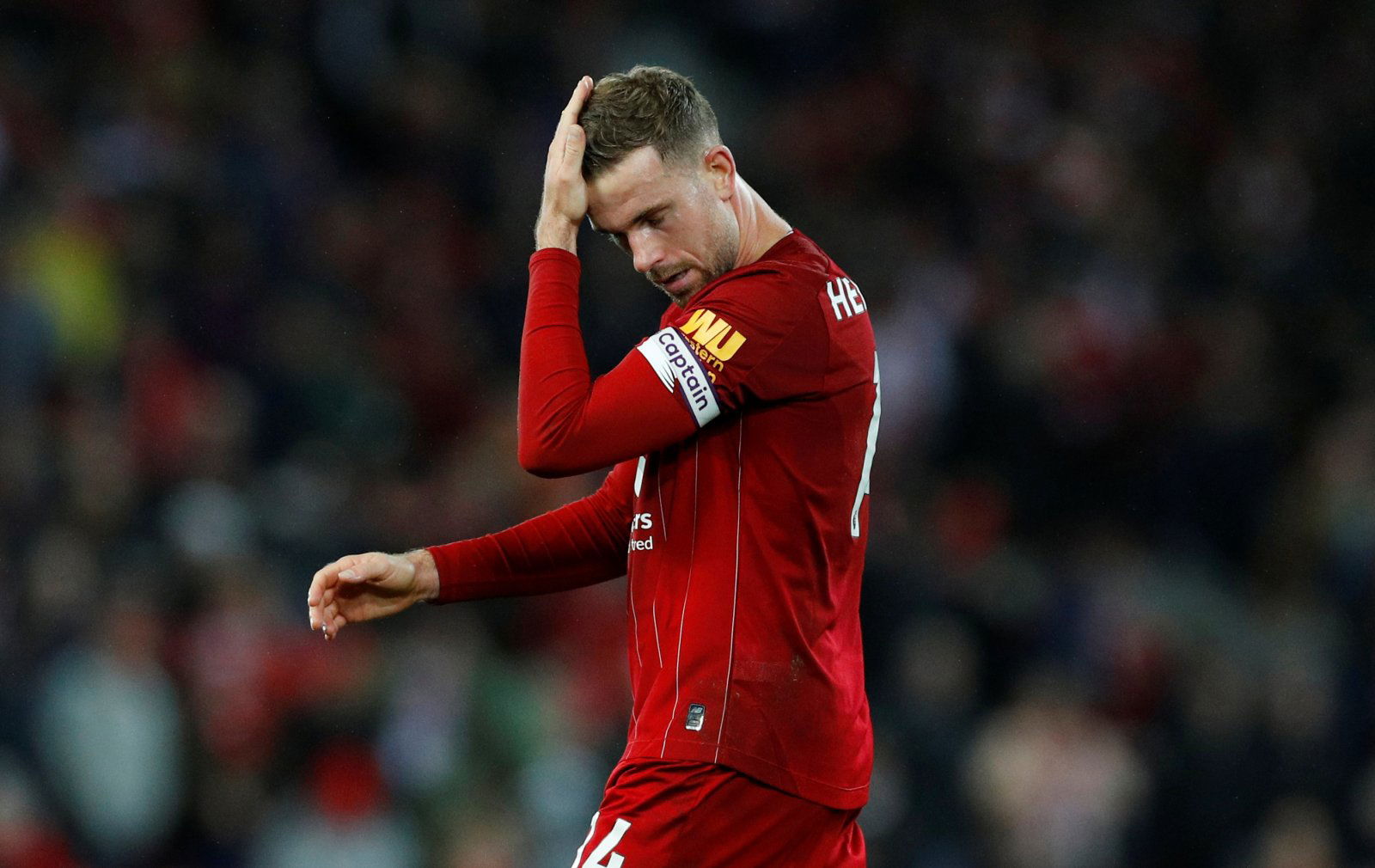 Liverpool fans have been unable to agree on their feelings around Jordan Henderson as he is reported to have missed training before their Champions League clash against Genk on Tuesday, according to the Liverpool Echo.
The 29-year-old has been an influential figure for the Reds but has also been a marmite player among the supporters in recent years.
The Sunderland-born midfielder guided the Reds to 97 points in the Premier League last season and to four cup finals, including in winning the Champions League in Madrid back in May.
Despite all that he has achieved in the past 12 months, not everyone agrees about him.
No Jordan Henderson at Melwood's open training today for #LFC

Told he was having a bespoke session inside and is not carrying an injury. https://t.co/0jj5955E6h

— Paul Gorst (@ptgorst) November 4, 2019
The Liverpool skipper continues to split the Kop faithful into two separate camps after news revealed by Paul Gorst of the Liverpool Echo revealed that he was absent from his side's preparations for Genk.
One fan simply said that he is being rested for Genk but will start against Manchester City on Sunday. Another supporter criticised Henderson for his sideways passing as he questioned the "bespoke session" that he was having at Melwood.
Here you will find two sides to the argument with a few comments from Liverpool fans:
Rested for Genk, starts against city

— Dan (@dredv8) November 4, 2019
He may have been given a days rest. They need it with all these games

— Janet (@KopJanet) November 4, 2019
Rested for the Sunday match.
Hendo Hattrick incomin 😂

Pep ain't ready. 👀

— Y. (@vega_punk74) November 5, 2019
Bespoke what? Sideways passing

— Dembe (@DembeReloaded) November 4, 2019
He's another average English over hyped player by the English media journalists 🤡🤡🤡🤡🤡🤡🤡🤡🤡🤡🤡🤡🤡🤡🤡

— nomad@XXX (@nomad56060053) November 4, 2019
Probably a specially tailored program to help up his game because lord knows he needs it

— Rajoun Buddo (@Jon_Van_Dijk) November 4, 2019