Liverpool: Fans celebrate as Reds end pre-season with win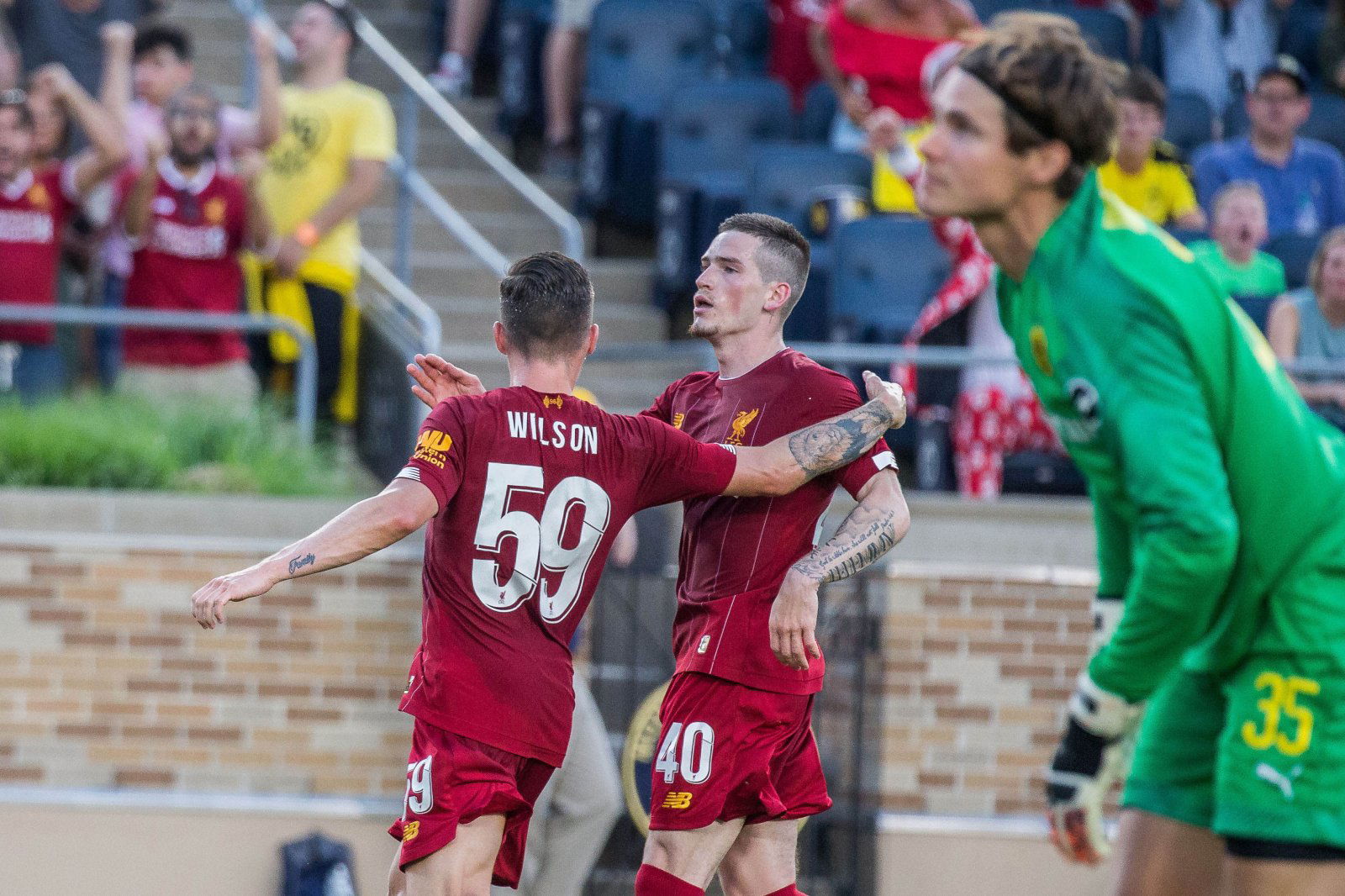 Despite heading into pre-season on the back of a sixth Champions League triumph, it has so far been a disappointing summer in terms of results for Liverpool.
A strong performance to end pre-season

Next up, we head to Wembley

— Liverpool FC (@LFC) July 31, 2019
Aside from two wins against Tranmere Rovers and Bradford City at the start of the summer fixtures, the Reds have been lacklustre, losing to the likes of Borussia Dortmund, Sevilla and Napoli.
And heading into their final pre-season game against Lyon, a win was surely in order heading into the 2019/20 season, and that's exactly what Liverpool got.
Despite going a goal down early on, the Reds were able to come back and claim a 3-1 win over the French side, with the likes of Roberto Firmino and Harry Wilson adding their names to the scoresheet.
The fans below were rejuvenated on social media over the result, and many took to Twitter to express their relief on finally winning a pre-season game again.
Here is what some fans had to say on Twitter…
So, that's what a win feels like. yes, lads.

— Rehmaan Kassam (@Nomad2888) July 31, 2019
WE WON A GAME LADS SIUUUU

— Joe (@JoeAllanLFC) July 31, 2019
WE WON A GAME pic.twitter.com/woEkfs6p4F

— Jake (@EmreScreamer) July 31, 2019
WE WON A FOOTBALL GAME pic.twitter.com/OG7ikIOMB1

— ً (@NDK8A) July 31, 2019
Get innn

— Nikki (@Nikkimc_942) July 31, 2019
FINALLY pic.twitter.com/vIrgfrloyD

— aka Bruna (@brunalfc) July 31, 2019
Ok, I'm sold. We are ready. BRING ON!

— ɪᴛ's ʀʜɪᴀɴɪɴɢ sᴇᴀsᴏɴ (@firmihoe) July 31, 2019
— daan06062003 (@daan06062003) July 31, 2019
Liverpool will face off against Manchester City in the Premier League season curtain opener in the Community Shield this weekend.