Liverpool: Fans disappointed with vandalism on Trent Alexander-Arnold mural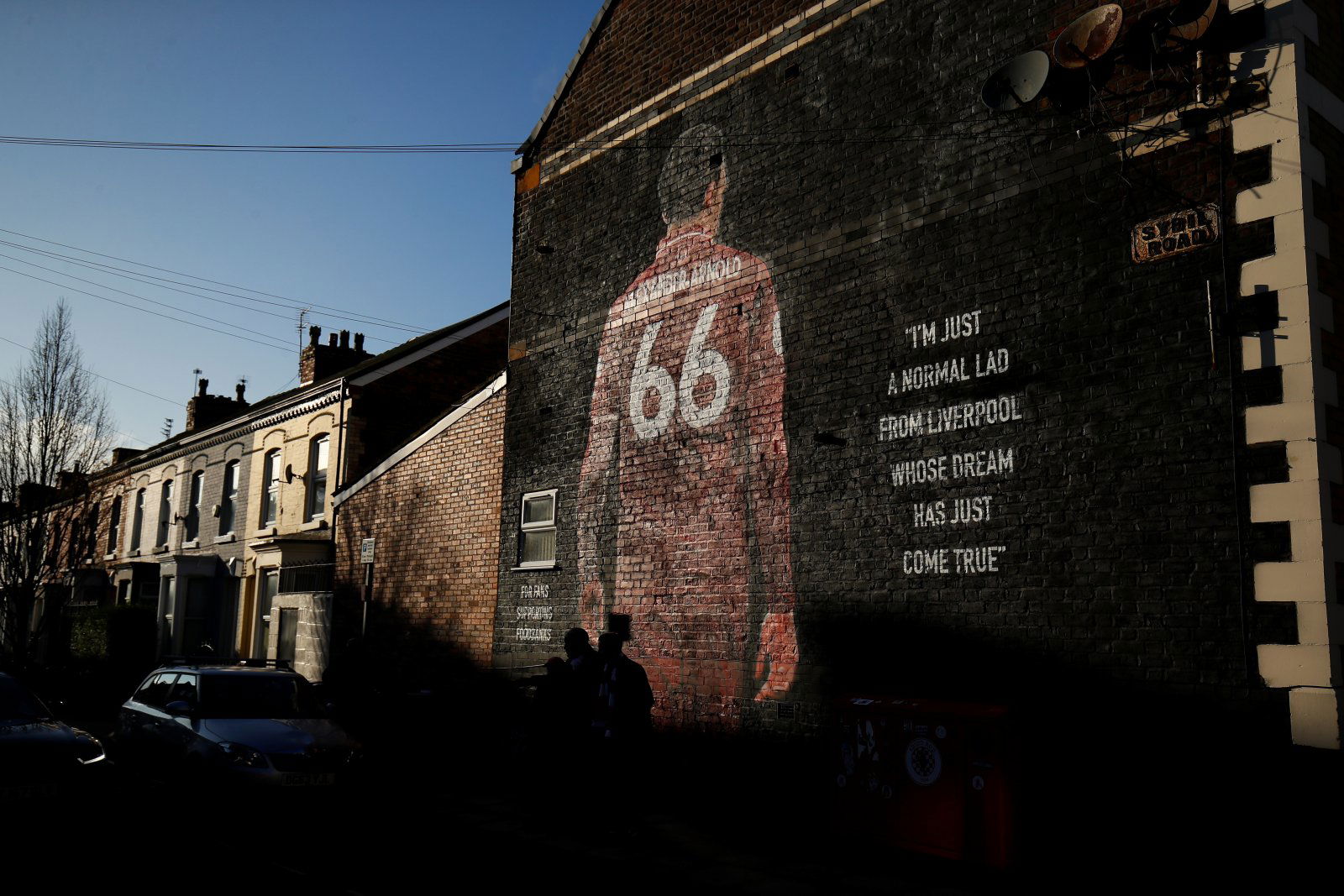 Liverpool fans were disappointed to discover that the mural of Trent Alexander-Arnold near Anfield had been vandalised.
The three-story mural was embellished on the side of a terraced house on the corner of Sybil Street, which is situated next to Anfield Road near the stadium.
Who is the better full-back, Trent Alexander-Arnold or Andrew Robertson?
TAA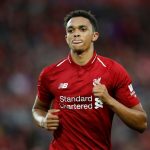 Robertson
Graffiti artist Akse painted the image of the Reds' youngster and was commissioned by podcast The Anfield Wrap. The mural commemorates the Reds' Champions League win and brings attention to Fans Supporting Foodbanks.
Who wants to tag ugly blue stuff on a tribute to a young role model in the city with a mural supporting the food bank?! #disappointing pic.twitter.com/gGhDFfZs9g

— Ragnhild Lund Ansnes (@mrs1nil) December 4, 2019
However, the picture defaced with a tag that stated "Kopites" in blue paint and it was condemned by the blue half of the city.
Supporters were not impressed with the act of the opposition fan and made their feelings clear on social media.
Here you will find some of the best comments from Liverpool fans:
Awful. I mean just do your own mural tribute to say Tony Hibbert…

— David Elliott (@Adulttel) December 4, 2019
Such a shame. Happened on the Jürgen Klopp mural as well.

— Taintless Red (@TaintlessRed) December 4, 2019
That's so childish lol.

— The biased ref (@mainman_mani) December 4, 2019
Shame. When one lad is bigger than a whole club. #disappointing

— Mikeshashimi (@Mikeshashimi) December 4, 2019
Cowards

— Carl Cordova (@carlcordova3) December 4, 2019
This was grimly predictable, I'm afraid.

— Kent_Conway (@Conway___Tweety) December 4, 2019
Hope this gets sorted.

— ♿Rachel Ellis♿ (@RleEllis) December 4, 2019
Pathetic!!!

— Kirsty Swift (@KSwifticles17) December 4, 2019
Watch Premier League Football Live and Free on Amazon Prime!