Liverpool: Fans discuss why Jurgen Klopp didn't celebrate against Spurs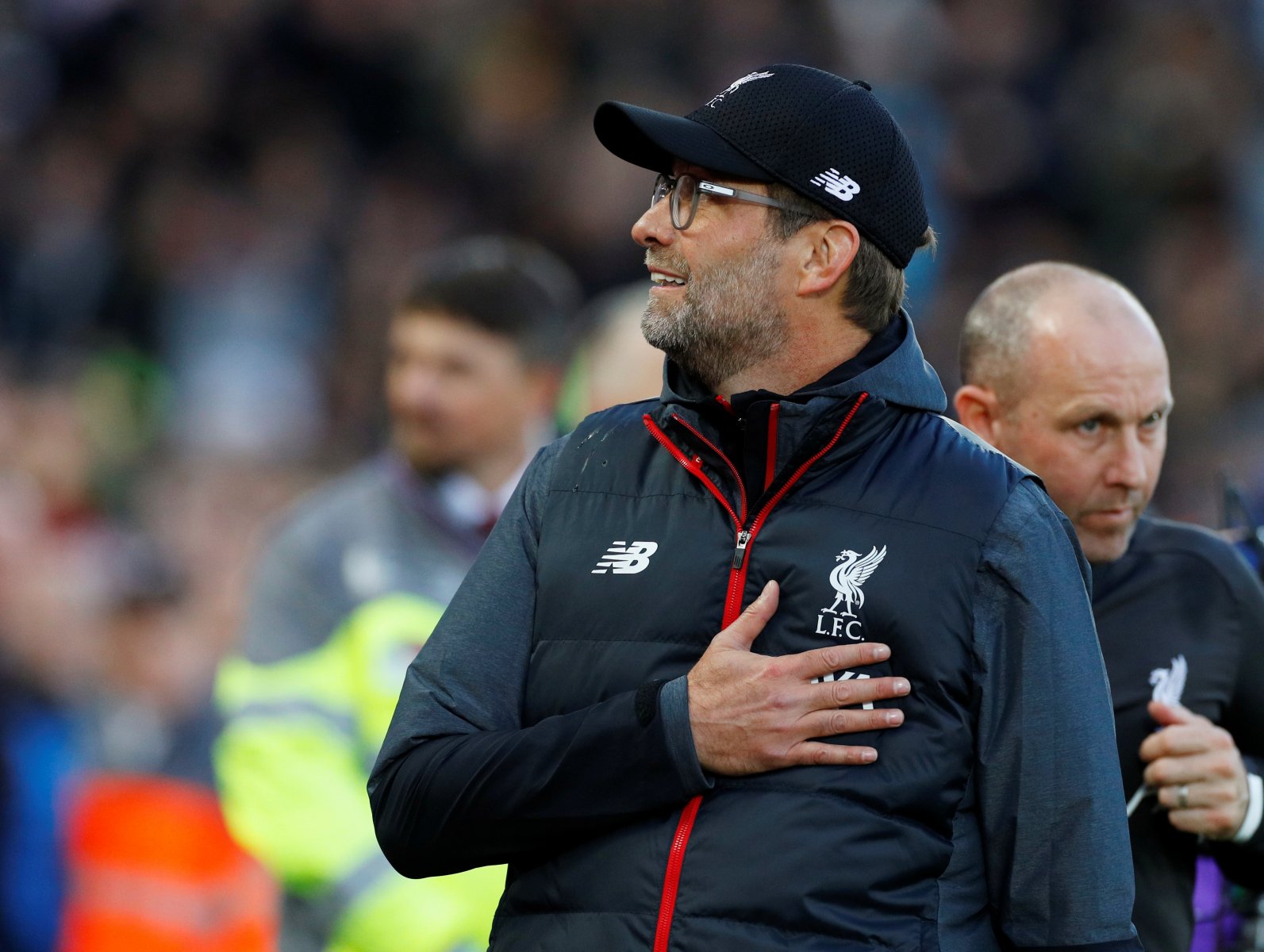 Liverpool fans have been discussing why they believe Jurgen Klopp did not celebrate against Spurs due to the presence of the camera, following his side's 2-1 win against the north London outfit.
The German manager guided his team to a second-half comeback after going 1-0 down inside 50 seconds against a team that they conquered in the Champions League final last season in Madrid. However, he refused to celebrate with the traditional fist pump towards the Kop at the final whistle, sparking speculation as to whether the former Borussia Dortmund manager was present on Twitter as his critics say that he only does it for the cameras.
klopp said sorry the cameras are here so i can't celebrate 😭 pic.twitter.com/IgoPnc9Rfe

— mia (@mialfc) October 27, 2019
Goals from Jordan Henderson and a penalty from Mohamed Salah guided the Reds to three points and maintained their lead at the top of the Premier League, having accumulated 28 points in the first 10 games of the season.
The Merseyside club find themselves six points clear of Manchester City with the relentless Christmas period on the horizon.
Fans were adamant that Klopp is on Twitter and were quick to point out their suspicions on the social media platform.
Here you will find some of the best comments from Liverpool fans:
Defo has a Twitter account

— Ali Osman (@aliosman9) October 27, 2019
Just confirms that he does secretly have an FT account 😝

— WM (@FullbackRole) October 27, 2019
surely he's on Twitter

— Freyt (@P10Freyt) October 27, 2019
That man follows FT 100%

— Ashu Kashyap (@Ashukas19936655) October 27, 2019
Klopp must be on twitter 😂

— Ben Rylatt-West (@BenRylattWest) October 28, 2019
FT runs twitter, Pep and klopp 100% have twitter accounts

— Victor (@Victor17_LFC) October 27, 2019