Liverpool: Many fans disgusted at Ben Mee after familiar tackle leads to Wesley injury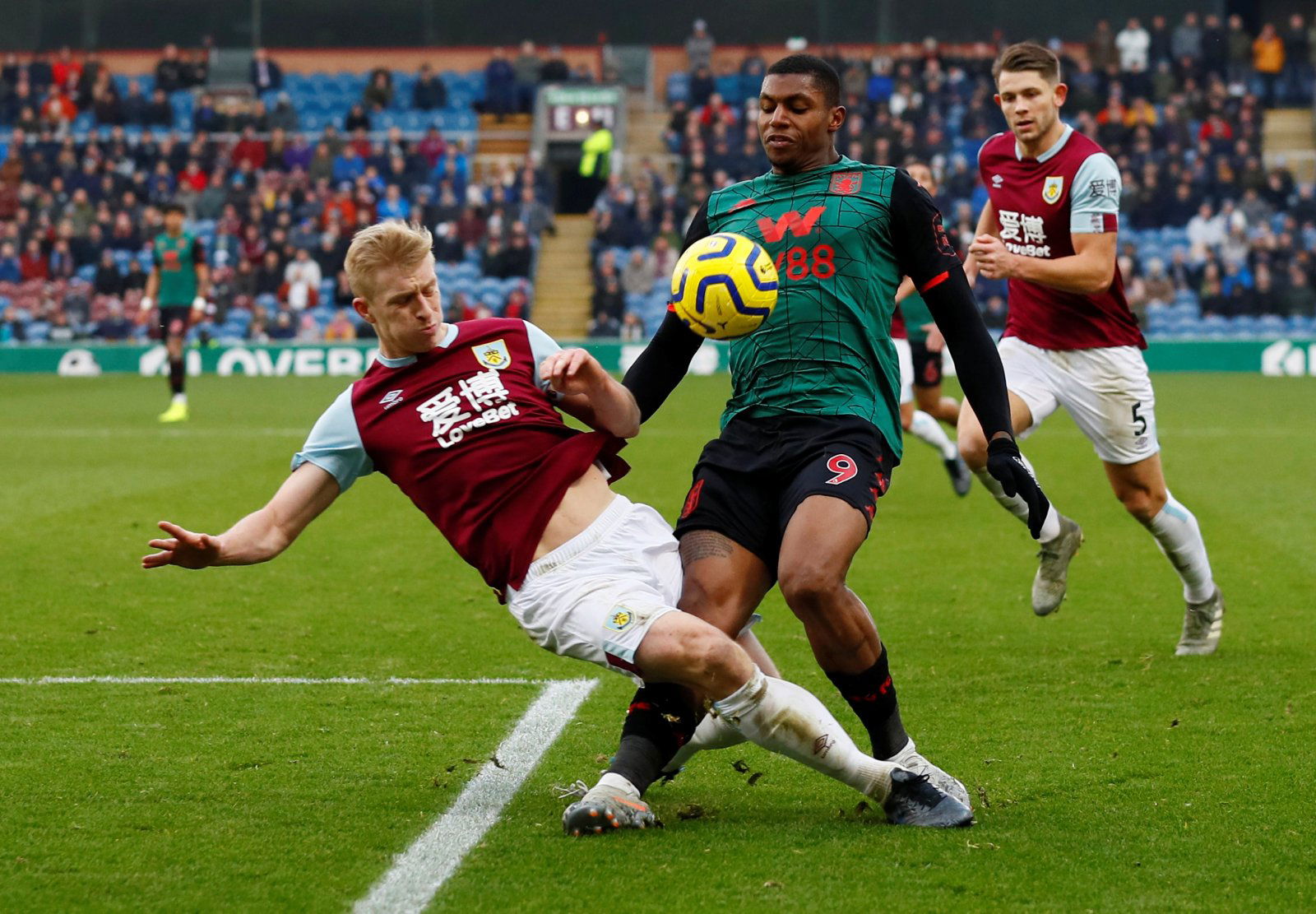 Liverpool fans may remember the tackle that Ben Mee put in on Joe Gomes last season, and he committed the same scissor-like foul on Aston Villa's Wesley on New Year's Day. According to the BBC, Aston Villa now fear their star striker could miss the rest of the season through injury, and Liverpool fans aren't pleased to say the least either.
Ben Mee has become one of Sean Dyche's most trusted players over the last six years, with WhoScored noting he's played all 21 league games this season, every game last season and no fewer than 29 in a season before that dating back to 2013/14. He wasn't even given a card for the foul on Wesley, a source of frustration to some of the fans below.
Both Aston Villa and Liverpool fans took to Twitter to show their disgust at the tackle and the fact they see Mee as a repeat offender. Many Liverpool fans posted tweets to lambasted the Englishman for the nature of the two challenges.
Wesley injury. #avfc pic.twitter.com/Y2rzPnDWUt

— villareport (@villareport) 1 January 2020
You can see some of the reactions from the Liverpool fans here:
The same guy who broke Gomez's leg btw and i'm seeing Burnley fans make the same excuses. "He won the ball". "He's not a dirty player". Whether or not he won the ball doesn't matter at all. The challenge was a reckless one and it's typical of Burnley. Praying they get relegated. https://t.co/AHYokx7kMs

— Ahmed (@ahmedIfc) 1 January 2020
Burnley's Ben Mee seriously and recklessly injured Gomez last season. Today, he seriously and recklessly injured Aston Villa's Wesley. Repeat offenders (a la Choudhury) need to be tracked closely and the "but he got the ball" is not a valid excuse. pic.twitter.com/K6WKCcHlTx

— Parted Beard (@LIVERsuperPOOL) 1 January 2020
A horror tackle. Honestly this Burnley team might be worse than Pulis' Stoke, absolutely woeful and deserve to go down before they ruin any more careers through reckless injuries.

— Jürgen Meister🇩🇪 (@SS_LFC) 1 January 2020
Villa didn't even get a freekick. VAR didn't check it either. It's unacceptable that the same player continues to put players at risk with such reckless behaviour.

— Jess (@jhavfc) 1 January 2020
Can't keep letting this happen. Reckless is as reckless does…

— Stephan Eckel (@stephaneckel) 2 January 2020
Ben Mee the moron. Expel him from football @BurnleyOfficial

— Fr🌀quency (@Frequency_JT) 1 January 2020
Liverpool fans, what did you think of Ben Mee's tackle on Wesley?