Liverpool: Fans divided over James Milner departure rumour
Liverpool veteran James Milner is reportedly linked to a move back to boyhood club Leeds United should they get promoted to the Premier League at the end of this season. 
A recent report has claimed that the 34-year-old is viewed as the 'dream ticket' for his former club and Milner could 'genuinely listen to a proposal involving [Marcelo] Bielsa' (by The Athletic via @AnfieldEdition).
Milner arrived on Merseyside for free in 2015 following the expiry of his contract with Manchester City. The Yorkshire-born midfielder, in fact, took a £15,000 wage cut in order to join the ranks of the Reds (via The Guardian). Since his arrival at the club and wearing the famous Number 7 shirt, Milner has showcased his versatility and leadership by playing in both midfield and defence, as well as donning the captain's armband at times.
Could you blame Milner for wanting to return to Leeds?
Yes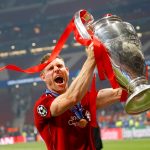 No
However, Kopites are divided over the potential link between Leeds and a favourite of Jurgen Klopp's – one fan has even said 'bid £2m and he's all yours!'
Leeds bid 2m and he's all yours !!!!

— nomad@XXX (@nomad56060053) March 23, 2020
He ain't going anywhere. Once the playing contract is over he should be signed for the coaching staff.

— Samir & Oreo the Cat (@samirkapoor1971) March 23, 2020
Plenty of life in the old dog yet

— Joseph Hollywood (@JosephHollywoo5) March 23, 2020
I live millie, but I could see this happening. He is a born Leeds fan and played. Who wouldn't wanna retire at their boy hood club if they had a chance.

— kev robson (@kevrobson4) March 23, 2020
I love Milner and he'll always be welcome in a coaching capacity but wouldn't be opposed to this.

He gets to retire at Leeds and we can bring younger players through. It's a good solution for both parties but imagine he stays. https://t.co/IVGToyRaDn

— Laurie (@LFCLaurie) March 23, 2020
The big worry about him leaving is that he'll then retire at Leeds and then become a coach there instead of at Liverpool (like Terry). Next year he'll still be a good squad player and the season after a Carabao and FA Cup guaranteed player when he's 36. 2 years left on contract.

— Owen (@ftblowen) March 23, 2020
What do you think, Liverpool fans? Will James Milner leave the club to retire with his boyhood team?