Liverpool: Fans drool over Pep Lijnders' response to journalist
Liverpool fans have been loving the feedback from assistant manager Pep Lijnders after he took the reigns of the pre-match press conference for their Carabao Cup tie against Arsenal.

The Dutch coach first arrived at Anfield in 2014 and assisted alongside both former manager Brendan Rodgers and Jurgen Klopp.
Who is Liverpool's most important attacker?
Mohamed Salah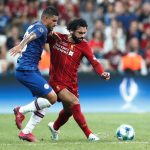 Sadio Mane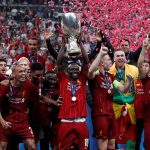 Roberto Firmino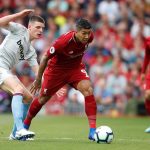 However, he accepted his first manager's job at the Dutch Eerste Divisie side NEC in 2018 but was sacked six months later after failing to gain promotion to the Eredivisie in the promotion play-offs.
He then returned in the summer of 2018 and helped guide Liverpool to their sixth Champions League trophy as Klopp's right-hand man.
This was the "detailed and passionate" answer I spoke about yesterday. I'd asked him specifically about Curtis Jones but instead he sent a message to pretty much anyone looking to break into this Liverpool team! He's an impressive guy, Pep.#LFC https://t.co/lZjFjR9Xmj

— Neil Jones (@neiljonesgoal) October 30, 2019
Lijnders took the hot seat as the Reds built up to the League Cup clash against the Gunners and supporters loved the response to Neil Jones' question.
One fan believes that he should be put in the mix to be a future manager at Liverpool, while another labelled him as a "mini Klopp".
Here you will find some of the best responses from Liverpool fans:
Next manager ?

— Rob (@Smarty3385) October 30, 2019
Mini Klopp🌟 Brilliant

— Doubter2BelieverYNWA (@BelieverYNWA) October 30, 2019
The only Pep that matters

— . (@GCR_1984) October 30, 2019
Could listen to him all day, sounds like a tactical genius. Amazing

— Jürgen Meister🇩🇪 (@SS_LFC) October 30, 2019
Very technically and tactically minded and he shows it but that doesn't mean he doesn't show the passionate emotional side of being part of Liverpool FC as well. He's class.

— ♿Rachel Ellis♿ (@RleEllis) October 30, 2019
Reckon he's next in line when Klopp goes

— Paul Magill (@pmagi86) October 30, 2019
Best "Pep" in the world.

— Chinmay Musale (@MusaleChinmay) October 30, 2019
The only Pep that matters

— . (@GCR_1984) October 30, 2019