Liverpool: Fans flock to support Naby Keita as he aims to be Jurgen Klopp's favourite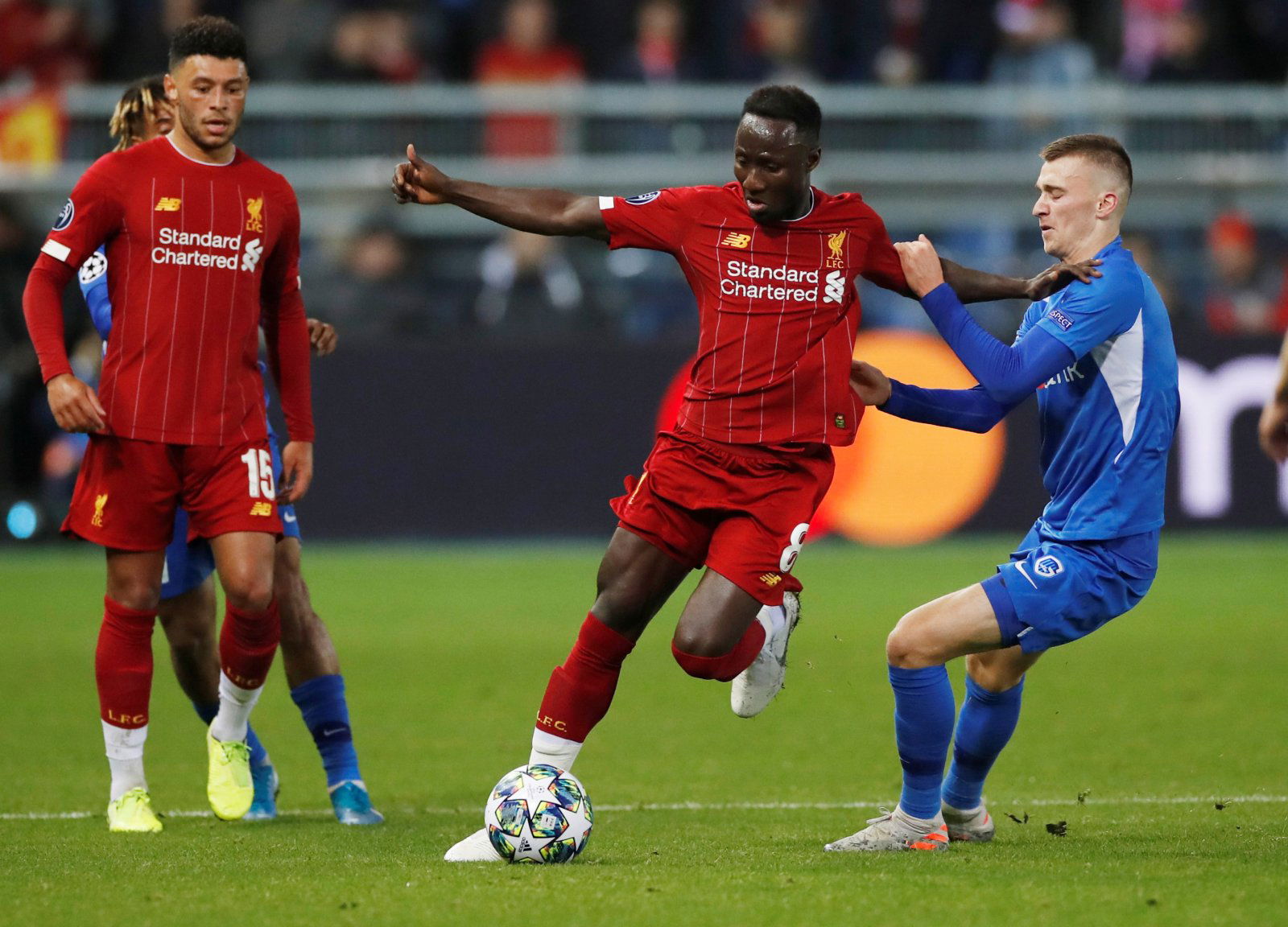 Liverpool supporters have flocked to support Naby Keita as he spoke out about striving to become manager Jurgen Klopp's favourite.
After joining the Reds from Bundesliga side RB Leipzig for £48m, Keita has had a lack of first-team opportunities than he would have preferred and only start 16 games last season in the Premier League.
The trend has continued into the current campaign where the Guinean has only featured for eight minutes as he tries to establish himself in the eyes of the German manager.
His time at Anfield has come with many disruptions in the form of various injuries and is determined to cement his place in the starting line-up.
Naby Keita on not making Jurgen Klopp's starting XI

🗣"Maybe one day I'll be his favourite" pic.twitter.com/zBahaA7qLE

— Football Daily (@footballdaily) October 28, 2019
Speaking to Sky Sports, he joked about getting to the level of teammates Sadio Mane and Mohamed Salah.
"I don't think he has any particular favourites or he has picked anyone out for a special mention, he communicates very freely and openly with all the players," Keita said.
"He likes to laugh and joke around, he has a very light relationship with all the players."
When asked if Sadio Mane was Klopp's favourite, Keita laughed and responded: "If I can get to the level of Mo and Sadio maybe I will be his favourite one day."
Fans were quick to respond to the quotes of the Guinean, one said that he has a "higher ceiling" than Georginio Wijnaldum and added that Keita just needs more playing time to prove his critics wrong.
Here you will find some of the best comments from Liverpool fans:
Naby Keita is Iniesta and Kante rolled into one in terms of playing style, Once he becomes a regular our Midfield will become top 3 in the world just like front 3

— Walayat (@boossssssssss) October 28, 2019
You'll always be my favourite Naby 😭

— Rocco (@FtblRocco) October 28, 2019
He has a way higher ceiling than Wijnaldum imo. Wijnaldum has been very good but he will get better than him. Just need some playing time.

— Parth Jain (@cpt_k9) October 28, 2019
You are one of my favourites already 😁

— Tobi (@Anfield_Chat_) October 29, 2019
Absolutely Naby😭💔

— Mohamed Jamal (@Mohamed97098377) October 28, 2019
Same vibe pic.twitter.com/hw4n17wAOK

— Noah 🇧🇻 (@Kjos_Football) October 28, 2019
Good mentality he will be knocking on the door soon

— NerdboyKarim (@NerdboyK) October 28, 2019
— Bobby Dime 🇩🇴 (@BobbyNEIN_) October 28, 2019