Liverpool: Fans fume at Andrew Robertson's omission from world's best XI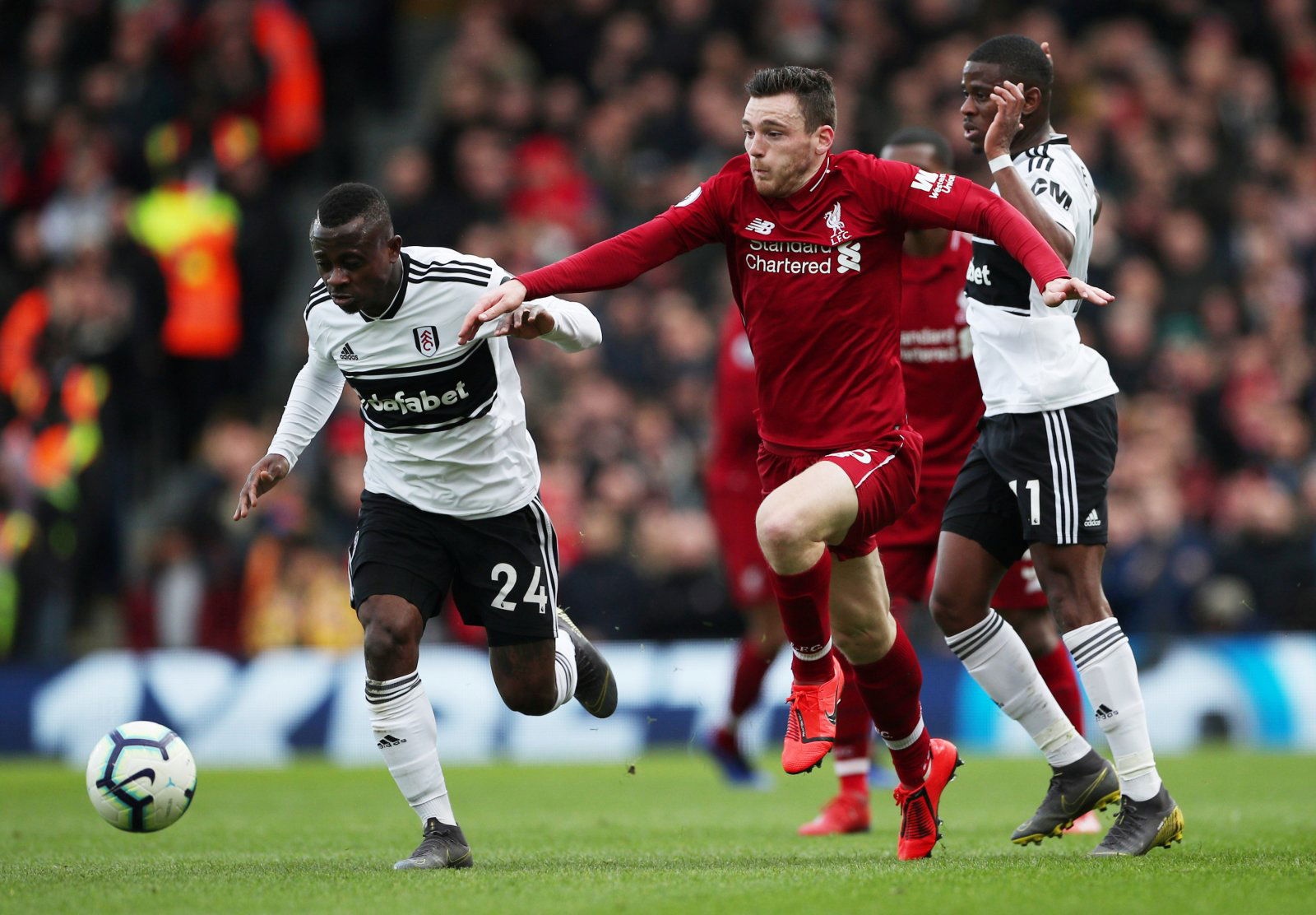 Liverpool manager Jurgen Klopp and two Reds players were among the winners at The Best FIFA Football Awards in Milan on Monday.
Klopp was named Best FIFA Men's Coach while Alisson and Virgil van Dijk were included in the FIFA FIFPro Men's World11.
However, Liverpool fan @Kloppholic on Twitter was still furious over the omissions of Reds duo Andrew Robertson and Sadio Mane from that XI.
That World XI is shocking. Madrid players (apart from Hazard) there solely on reputation. Ronaldo over Mané? Marcelo over Robertson? Embarrassing.

— Kloppholic (@Kloppholic) September 23, 2019
Four current Real Madrid players were included, with Marcelo, Sergio Ramos, Luka Modric and Eden Hazard all making the team, even though the club finished third in La Liga last season and exited the Champions League in the last 16 to Ajax.
Liverpool went on to succeed Real Madrid as Champions League winners and also earned a club record 97 points in the Premier League in 2018/19.
While Marcelo made just 34 appearances in all competitions last season, fellow left-back Robertson played in 48 games and provided no fewer than 13 assists for the Reds.
These Liverpool fans on Twitter were not impressed at Robertson being overlooked for the FIFA FIFPro Men's World11 in favour of Marcelo:
Marcelo MUST be a joke. It MUST be. It's one thing that any Madrid player is on there, but Marcelo is the biggest joke of all.

— Jeff Brown (#DaBears 2-1) (@starwart1) September 23, 2019
Someone should tell me what better thing did Marcelo and Ramos did than Robertson and Arnold? And also Luka what did he do last season to be in than the life's of Mane De jong and Salah? Fifa is always corrupt it's fifa eleven not world eleven..smh

— David Afrane (@DavidAfrane4) September 23, 2019
Swear if Robertson was Brazilian or something he'd get in, we Scots get no respect

— Liam Murphy (@liamjmur) September 23, 2019
Not even being bias…

Marcelo over Robertson total cheat
Hazard over Salah or Mane total cheat
Ramos over Arnold total cheat
Modric over Bernardo Silva total cheat

— I Liverpool Fc (@elpatron413) September 23, 2019
Why were Marcelo and Modric per of the team?
Marcelo was not even a first team regular in the initial part of the season. And When he became a regular he was no way as good as Robertson.

— Raghu Nathan (@RaghuNa05245356) September 23, 2019
Marcelo wasn't even a starter!! He was benched by Reguilon

— RedMeden (@medensbb) September 23, 2019
Do you think Robertson should have been included in the FIFA FIFPro Men's World11? Let us know your views by commenting below!