Liverpool: Fans impressed with Jurgen Klopp's European record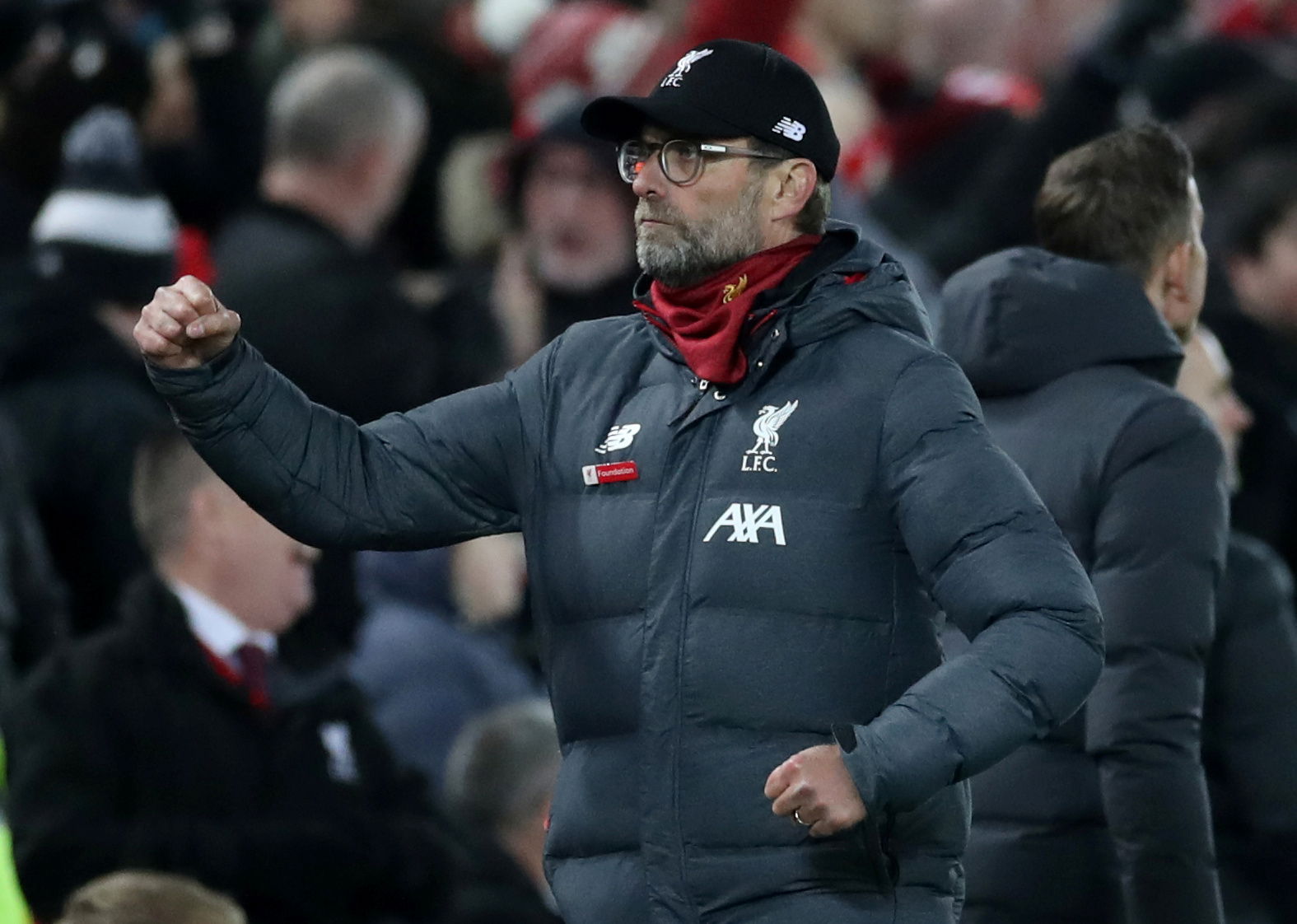 Liverpool fans have reacted in delight after it was revealed that Jurgen Klopp is the only manager in English football to never lose a European knockout tie since being appointed.
Klopp arrived at Anfield in 2015 and took over from the Leicester City manager Brendan Rodgers after he was sacked following a 1-1 draw at Goodison Park.
The German tactician has transformed the Reds into a European powerhouse and guided his side to win the Champions League in Madrid, the Super Cup in Istanbul and the Club World Cup in Doha.
He has guided the Reds to a Europa League final in his first season and back-to-back Champions League finals in 2017/18 and 2018/19. The season before, the Reds did not qualify for Europe after finishing 8th in the Premier League standings at the end of the 2015/16 season.
Supporters were in awe of Klopp's latest achievement and made their feelings clear on social media. One fan said that he is the best manager in the world, while another said that the fans are 'spoiled' by the success that the Stuttgart-born coach has brought to the club.
Here you will find some of the best comments from Liverpool fans:
Inject it

— Slender (@odd_lous) January 1, 2020
We're so spoiled

— Caulk the Wentz Wagon and Float It (@WentzWagon1) January 1, 2020
He's literally the best manager in the world, someone tell me different…

— Conor Profit (@ProfitConor) January 1, 2020
What a stat

— daBaby (@bigdabby_) December 31, 2019
I love Jurgen

— Simon King (@kingadingdong) December 31, 2019
Fantastic record 🔴💪

— smartbrantley (@smartbrantley) January 1, 2020