Liverpool: Fans laud Andy Robertson's antics against Everton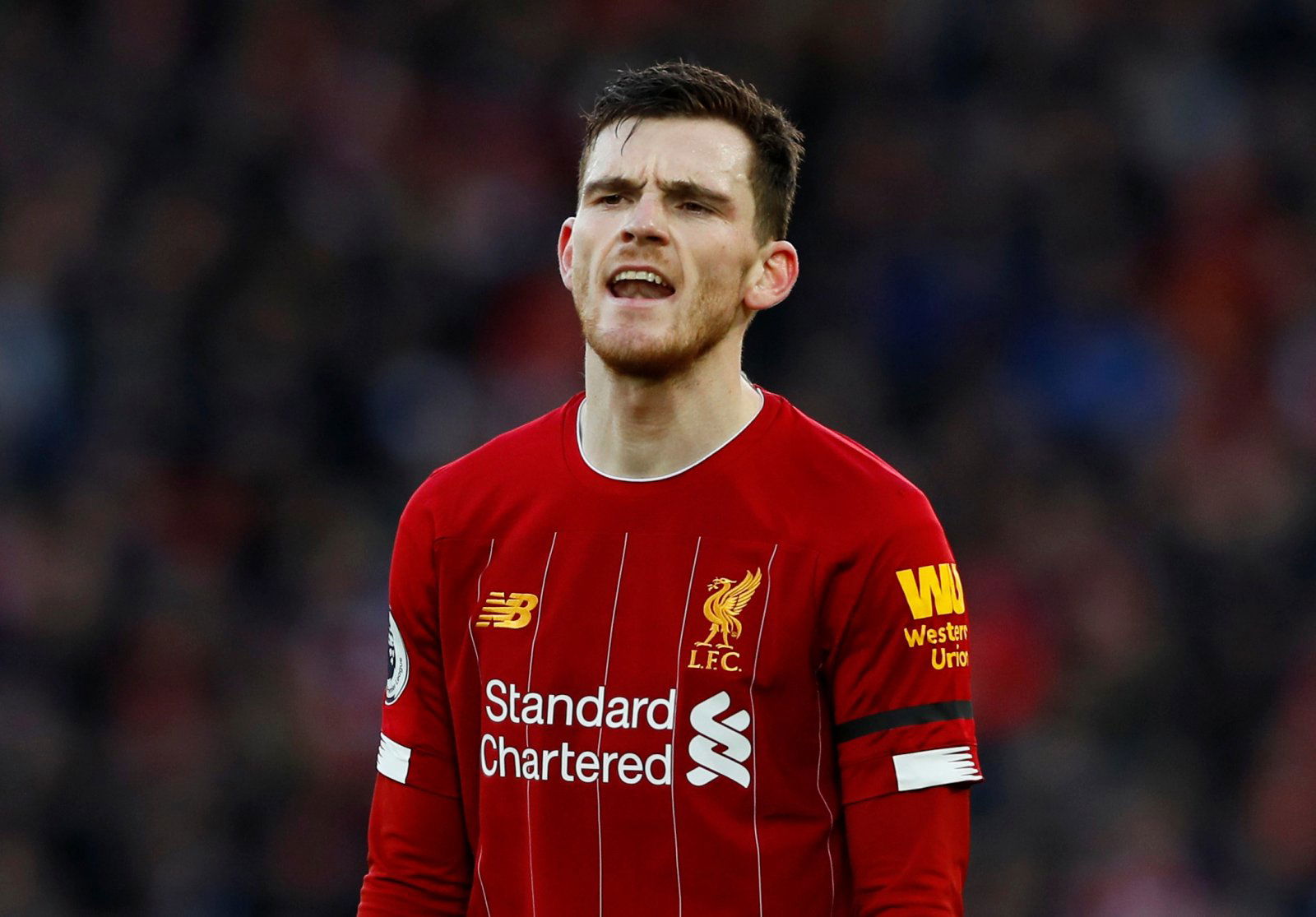 Liverpool fans have heaped praise on left-back Andy Robertson after his antics during his side's 5-2 victory over Everton at Anfield on Wednesday.
His strong character and his aggressive defending have proved to be a nightmare for opponents to play against, with his winning mentality and what he brings to the team making him a favourite amongst Liverpool supporters.
This proved to be the case in respect of Everton's Tom Davies, who was unimpressed with the Scotsman's mind games during the 90 minutes.
He helped provide a derby feel as both teams put in some strong challenges. However, there was a mischevious moment from Robertson that the referee missed.
Andy Robbo is the biggest wind up merchant going. I'd despise him if I didn't support Liverpool. I absolutely adore the fella.

— Sam McGuire (@SamMcGuire90) December 5, 2019
The Scotland international appeared to elbow Tom Davies in the back of the head, who understandably was not happy about it. Instead of rising to the Everton midfielder, Robertson decided to wind up Davies even further by laughing in his face.
Supporters were loving the attitude that Robertson has attributed himself with and made their feelings clear about it on social media. One fan described him as "Suarez Mk 2".
Here you will find some of the best comments from Liverpool fans:
The Diego Costa of left backs

— IR (@reportcm23) December 5, 2019
Suárez Mk 2

— Adam Murrell (@AdamPMurrell) December 5, 2019
— T a r i q (@Tariqkader7824) December 5, 2019
Yep, I think he's turning into even more of a snide, which makes me love him more. Others must loathe him.

— Henry Jackson (@HenryJackson87) December 5, 2019
Yeh, he ain't bad is he? Giving that devilish smile to Tom Davies, pretty much saying to him "welcome to hell"!!! 😂

— Chris Wright 🏆 🏆 🏆 🏆 🏆 🏆 (@chriswright35) December 5, 2019
That smile 😁 pic.twitter.com/q5Synu9css

— John (@JB71984) December 5, 2019
Robbo here leaving one on Davies, Trent doing similar with afters on Richarlison, van Dijk screaming in Moise Kean's ear when he's about to shoot.

Kiev was painful, but these boys learnt a thing or two from Real Madrid, Ramos and that run in the Champions League. https://t.co/26xso59brh

— Taintless Red (@TaintlessRed) December 5, 2019
Does Harry Wilson deserve a chance at Liverpool?
Yes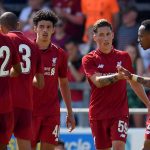 No
Liverpool fans, how valuable is Robertson to the side? Let us know below!