Liverpool: Fans laugh as Gerard Pique's wife Shakira features in Barcelona documentary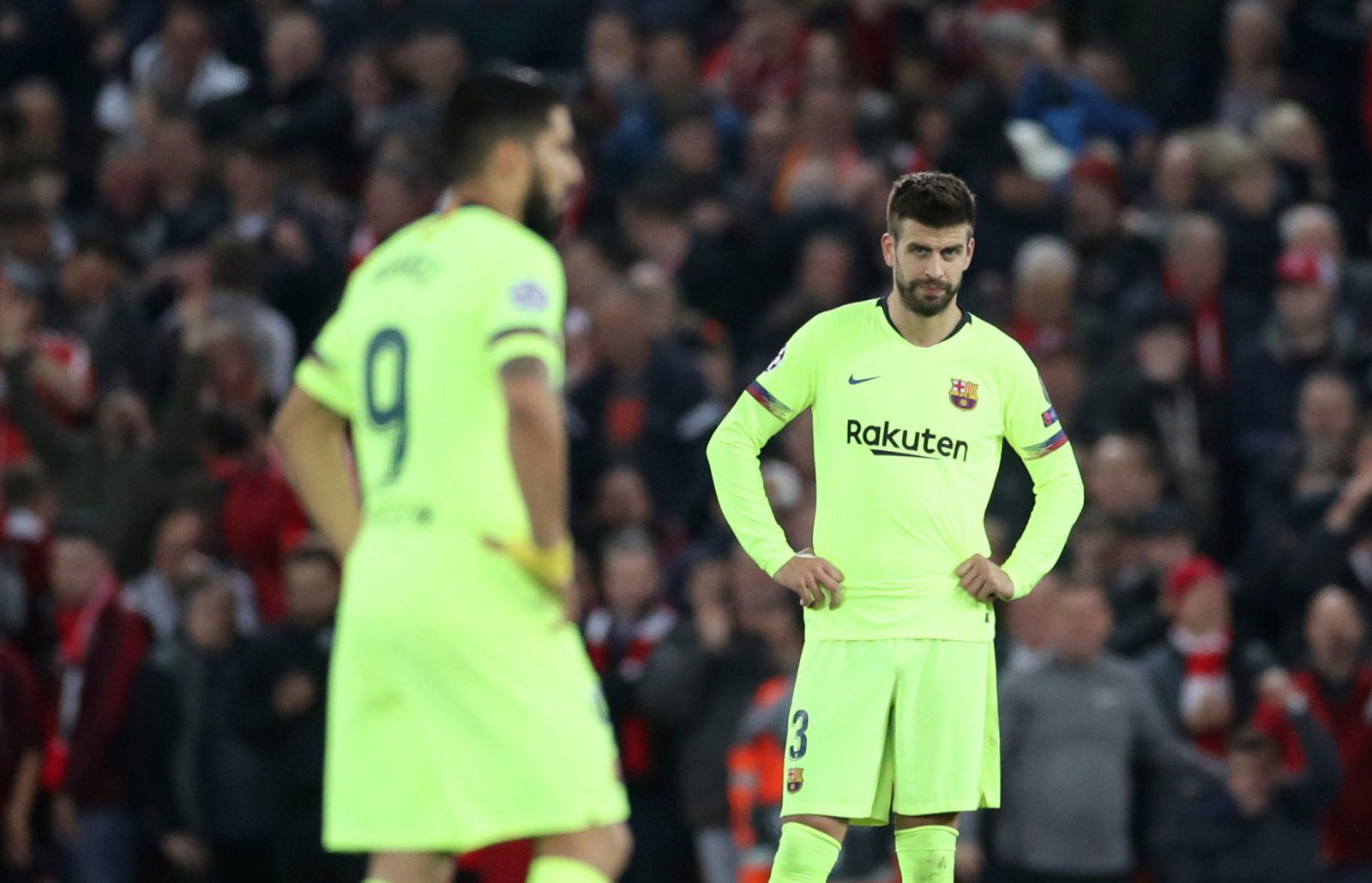 Liverpool fans have reacted to the short snippet of Barcelona's latest documentary, that features a snippet of Shakira during the Catalan club's Champions League semi-final defeat at the hands of Jurgen Klopp's men last season.
The Colombia-born artist is married to defender Gerard Pique and the club released a video on their official Twitter account of her watching the match with her children.
Initially, the images show Shakira in disbelief as the Reds continued to mount their spectacular comeback, and looked in shock when midfielder Georginio Wijnaldum scored his second goal in a matter of minutes.
The Reds went on to win 4-0 and won their sixth Champions League title in Madrid after beating domestic rivals Tottenham at the Wanda Metropolitano.
🎥 | Shakira's reaction during Liverpool 4-0 Barcelona 👀😂pic.twitter.com/xvubwhnDzg

— Steven Gerrard (@Gerrard8FanPage) November 20, 2019
Players have spoken about how difficult they have found talking about the night at Anfield, with Pique even walking off a talk show because he was asked a question about the game.
Supporters could not contain themselves and made their feelings clear on social media. One fan said that Barcelona "keep making it worse for themselves".
Here you will find some of the best responses from Liverpool fans:
The reds don't lie, Shakira,Shakira 🏅🏆⚽️✔😂

— Cleethorpes News 24 (@cleenews24) November 21, 2019
They just keep making it worse for themselves. 😂

— . (@SKh1997) November 21, 2019
It almost makes it worth watching. 😭😭😭😊

— Paul Bell (@paulbell2972) November 21, 2019
Oh baby when you score like that you make a woman go mad

— Sam (@SamuelAdams89) November 20, 2019
Shakira raging at Shaqiri #ShaqiriShaqiri

— Tomo (@lfctomo84) November 21, 2019
Shakira Shakira

— Jake Derbyshire (@JakeDerbyshire) November 20, 2019