Liverpool: Fans left in awe at footage of Fabinho after Champions League game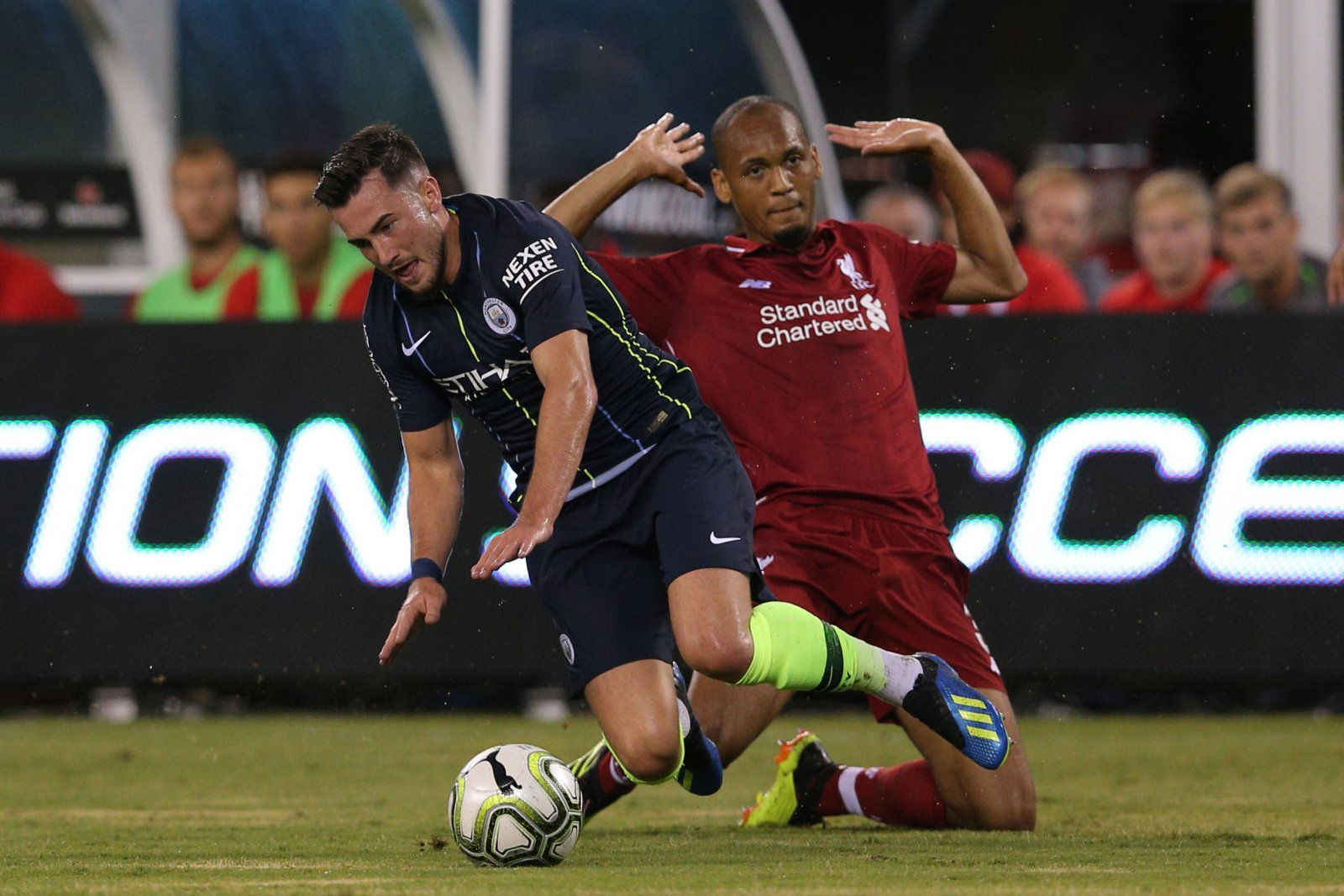 Plenty of Liverpool fans have been reacting to a video showing midfielder Fabinho passionately singing along to the club's anthem 'You'll Never Walk Alone'.
The clip was shared by Liverpool supporter @bubblxs on Twitter and shows him singing with his team-mates in front of The Kop just after the Reds' extraordinary Champions League semi-final win over Barcelona last season.
https://twitter.com/bubbIxs/status/1195485474955169792
Fabinho was part of the Liverpool team that overturned a 3-0 first leg deficit against the La Liga side to triumph 4-0 in the return fixture and advance to the final, where they defeated Tottenham to win their sixth European Cup.
The Brazilian midfielder signed for the club in May 2018 but had to wait until October to make his Premier League debut and initially struggled to get into Jurgen Klopp's starting line-up.
However, he played in 11 of the Reds' 13 matches in their triumphant Champions League campaign, including every game in the knockout phase and the final, and has started 10 of 12 Premier League matches this term along with being ever-present in their European campaign.
These Liverpool fans on Twitter were left awestruck by the footage of Fabinho singing 'You'll Never Walk Alone' after that memorable triumph over Barcelona:
Why I'm a crying in the club rn

— (@BSSLFC) November 16, 2019
He is red..and was born red

— Ejim Arinze Promise (@PromoPromise) November 16, 2019
Spine tingling

— Stephen Folan (@stefolan) November 16, 2019
This brings me to my teary eyed moments of loving everything about this football club and seeing just how much it can mean to players who embrace this beautiful club so passionately as Fab just did in this moment. I love it. #YNWA #LFC #MyClub #Passion

— ShayeLFC (@Shaye1892) November 16, 2019
After a difficult start where he was written off by media and some fans. Klopp has turned him into a monster. Not taking away the fact that he was probably one already but klopp has brought it out of him. Credit goes to fab tho. What a guy. Obv he loves the club too. #lfc

— Ray Ryan (@rayryan6) November 16, 2019
Fab is all of us. ❤️

— DieTorhüterin (@DieTorhueterin) November 16, 2019
You know he is a proper Red now totally into the club ethos

— Maxime Wild (@MegaMax66) November 16, 2019
I'm not crying…you crying!

— CapeTownScouser (@BrendonFelix1) November 16, 2019
What did you make of  the emotion Fabinho showed in that clip? How instrumental was he in Liverpool's Champions League success last season? Comment below with your views!