Liverpool: Fans look back to the beginning of the decade and Roy Hodgson's reign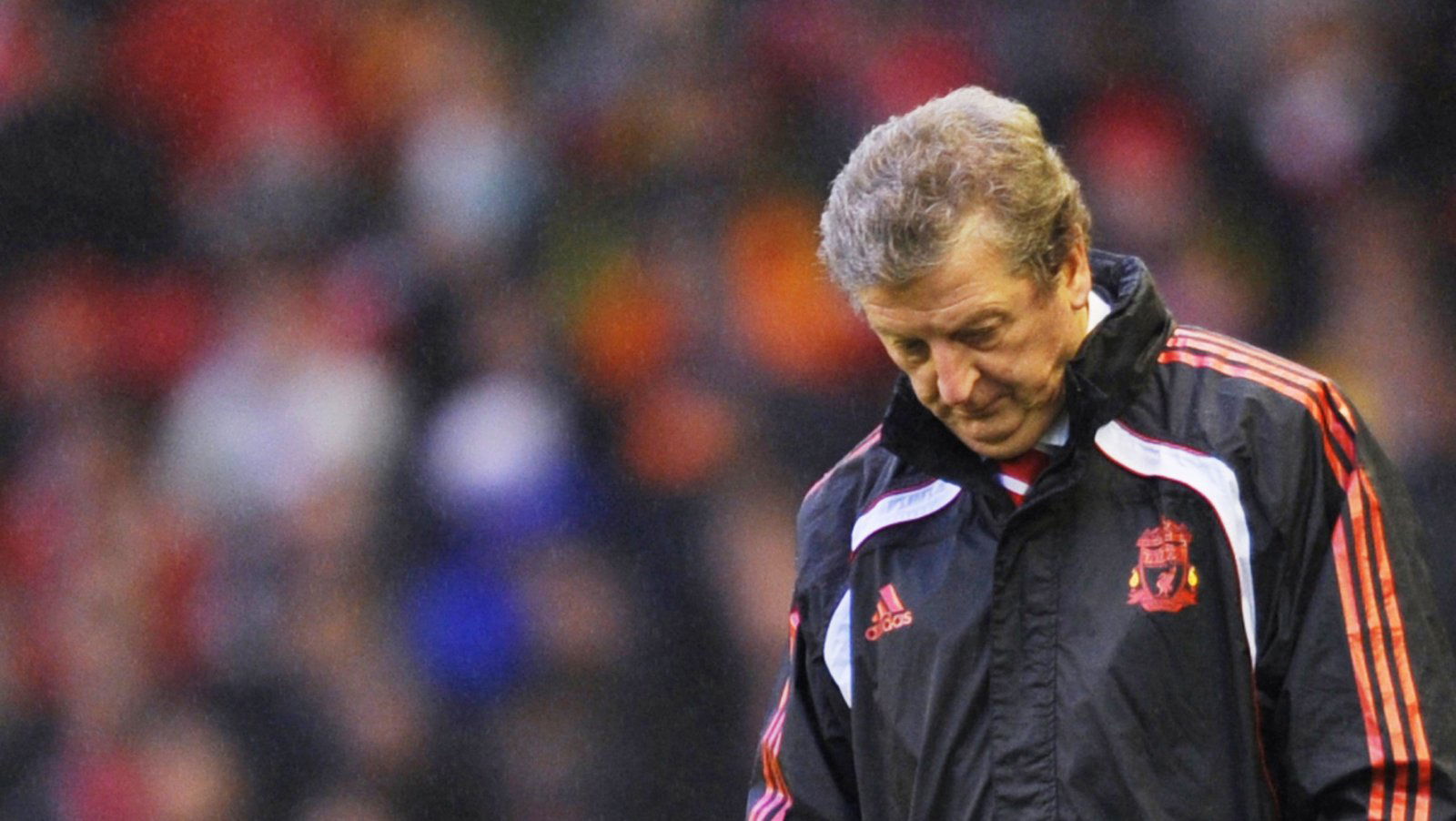 Liverpool fans have been reflecting on the last decade and the appalling reign of Roy Hodgson in 2010.
Sunday's 1-0 win against Wolves marks nine years since the club's 1-0 defeat to the West Midlands outfit in 2010, and one of the last games in charge for the current Crystal Palace boss.
It was the first win for the Wanderers for 27 years as Stephen Ward's strike was enough to topple the Merseysiders, which left them 12th in the Premier League table.
Ironic chants of "Hodgson for England" and "Dalglish" were heard from the Kop, which both ultimately came true. The former Fulham manager went on to take charge of the national team and the Liverpool legend took charge of the Merseyside club in place of Hodgson.
"The famous Anfield support hasn't really been here. We had a good spell a while back – seems a distant memory now," Roy Hodgson after a 1-0 Anfield defeat to Wolves on 29 Dec 2010 with #LFC three points above the relegation zone.

Glow-up game strong 💪🏽 https://t.co/LVUuH4YMap

— Melissa Reddy (@MelissaReddy_) December 30, 2019
Supporters were grateful about where their club currently stands and reflected in horror about how dark times were under the former England manager.
One fan described him as a "useless manager", while another said that he spoke about the club like he was an outsider. He added that he blamed everyone but himself and transfers and tactics were "disastrous".
Here you will find some of the best comments from Liverpool fans:
Dreadful times. Useless manager.

— Sue Searson (@SSearson) December 30, 2019
Roy. Our only manager to speak about us like an outsider, a pundit. It was very strange. There he was blaming everyone but himself and his disastrous transfers and tactics. The darkest of times.

— Easy (@easystrider71) December 30, 2019
I remember Hodgson saying his focus was on keeping Liverpool from getting relegated! A joke of a manager.

I love that the ironic Anfield chants of 'Hodgson for England' were taken seriously by the FA. Hilarious. https://t.co/vLVAyYnim1

— John Brophy (@jk001) December 30, 2019
Been there. I deserve this

— Ivan Lfc Jovanović (@The_Koxy) December 30, 2019
These were really dark times 😭 https://t.co/jk648GeRiv

— Lawtrepreneur (@LegendofBaba) December 30, 2019
'Hodgson for England', they actually did it!

— TcTace (@doodardiddy) December 30, 2019
A decade later…things have changed a little

— Stephen (@mull3n) December 30, 2019