Liverpool fans love Sturridge's goal in training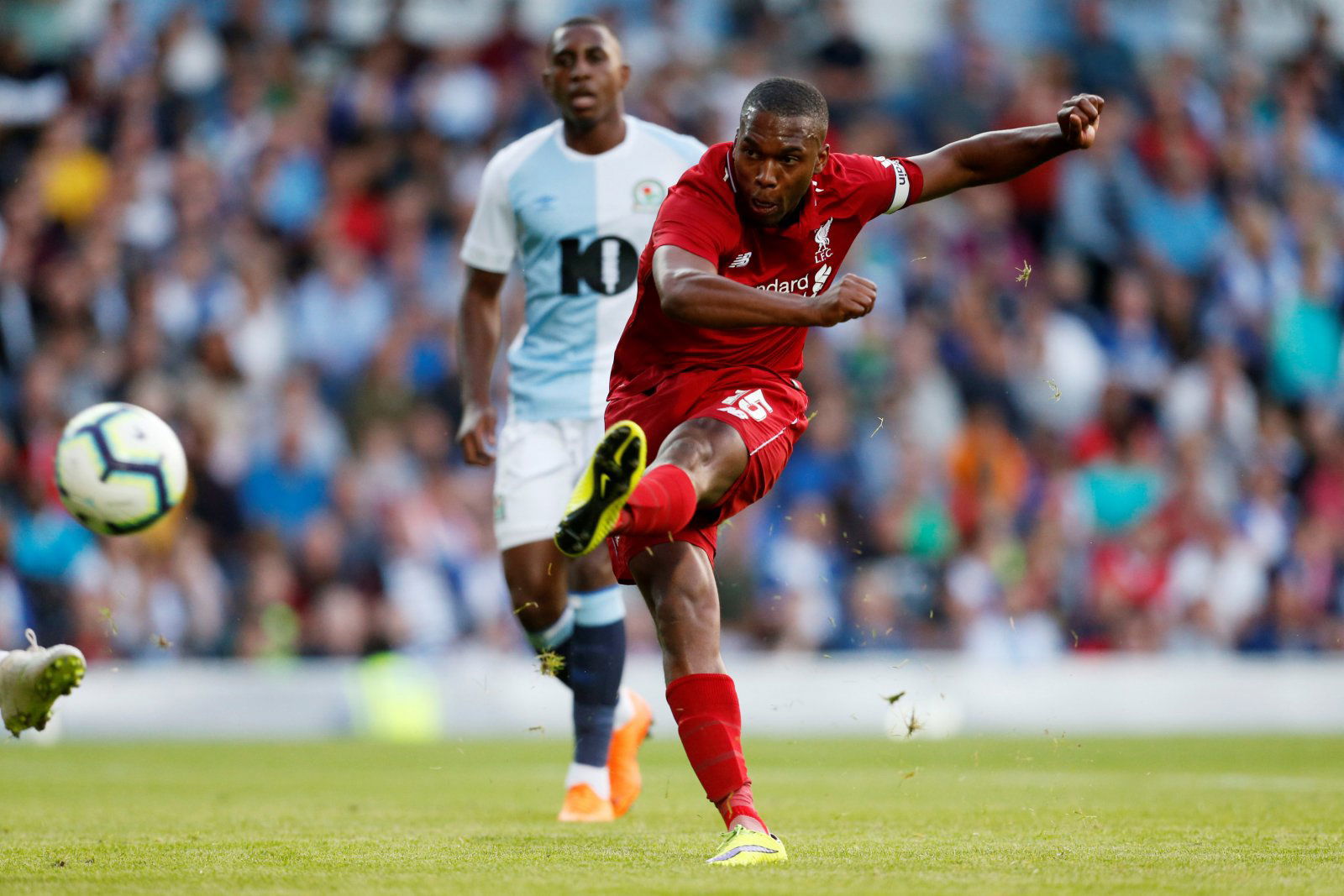 Daniel Sturridge has impressed when he has been provided opportunities this season. The 29-year-old has netted four times in all competitions across 312 minutes which is a respectable tally for a player who has started just twice so far this season. It isn't just on the pitch he has been catching the eye as on the training ground, he has imitated fellow striker Roberto Firmino's trademark no-look goal in a cool and composed finish. The video was posted to Liverpool's Twitter and has certainly got their fans talking about it.
That no look goal from @DanielSturridge

Inside Training: https://t.co/C7IwQAT2Oh pic.twitter.com/2f9ytsEtEQ

— Liverpool FC (@LFC) October 26, 2018
With that in mind, let's look through some of the best reactions to his tidy finish.
Many fans drew the instant comparison to Firmino's trademark.
— RoscoRed (@RoscoIX) October 26, 2018
Got his mojo back knocking around with Firmino

— Andy 0wen (@andy_0wen) October 26, 2018
I thought it was only Mane who copies Firmino

— KloppTheLollyPop (@Noptinopti) October 26, 2018
He's learning from the best. pic.twitter.com/HE1EmtaFss

— Ragenaldum (@cager_rager) October 26, 2018
Some other fans were keen to see him receiving more minutes.
What about lettin him play

— YD (@yd529) October 26, 2018
Start him tomorrow

— (@Gerrardesque) October 26, 2018