Liverpool: Fans loved Fabinho and Roberto Firmino picking the best Brazilian players ever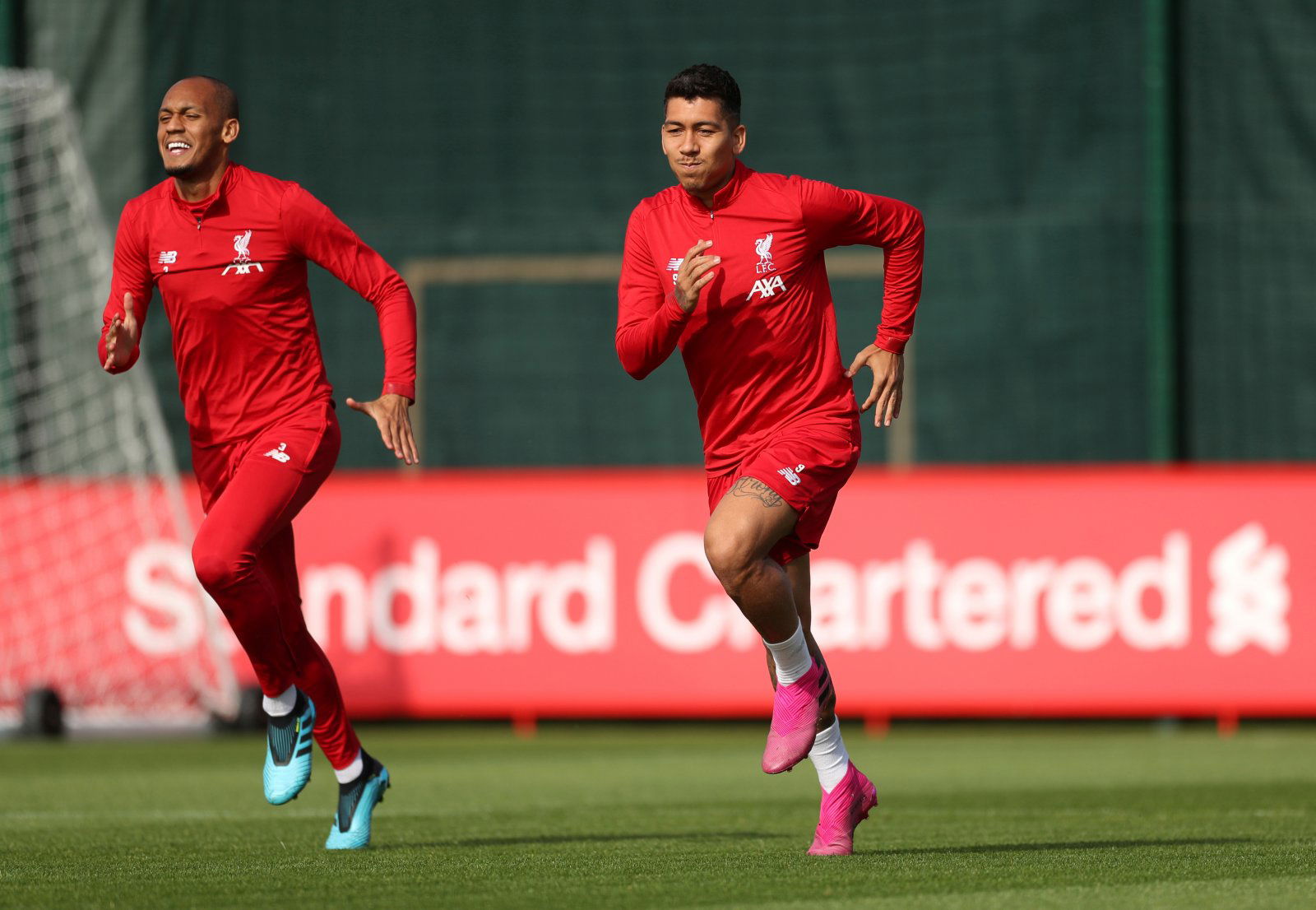 Liverpool fans have been reacting to Brazilian stars Fabinho and Roberto Firmino after they ranked the greatest Samba footballers of all time.
The South American starlets have found themselves to be critical figures among Jurgen Klopp's squad in their respective roles and have cemented their positions in the side since their arrivals.
Both players took part in a feature hosted by the club's official website which had the two individuals looking at the best players of their nation's history.
"You are not putting Gaúcho in fifth place!" 😯😅@_fabinhotavares and Bobby rank the greatest Brazilian players of all time in our GOAT list 🐐🇧🇷

— Liverpool FC (@LFC) November 18, 2019
The main talking point was where to place Barcelona legend Ronaldinho. Firmino insisted that he should be placed in the top two, whereas the former Monaco midfielder believed he should have been fifth in the list.
Supporters enjoyed the footage with Fabinho and Firmino and made their feelings clear on social media. One fan said that the former Hoffenheim frontman makes him "happy".
Here you will find some of the best comments from Liverpool fans:
That just cracked me up 😂 😂

— LFC Red Forever (@LFCRedForever1) November 18, 2019
Bobby smile makes me happy knowing Bobby happy make me happy

— tim (@timmounce) November 18, 2019
They are the cutest

— Nikki (@NikkiMc943) November 18, 2019
SUIIII

— . (@DixonBonnerSZN) November 18, 2019
This is the most I have ever seen Firmino speak. Love it!

— Jack Skellington☃️ (@Lonely_Robots) November 18, 2019
Fabinho is really shy 😄

— MĹ (@MBOGO_LFC) November 18, 2019
we need them to rate Brazilian treats ❤️😍

— vina (@vinaakbrn) November 19, 2019
Yes indeed no matter what era you live in, thus Péle is the greatest player still alive to tell his story.

— Tram (@Tram25015503) November 19, 2019