Liverpool: Fans loved the respect between Jurgen Klopp and Pep Guardiola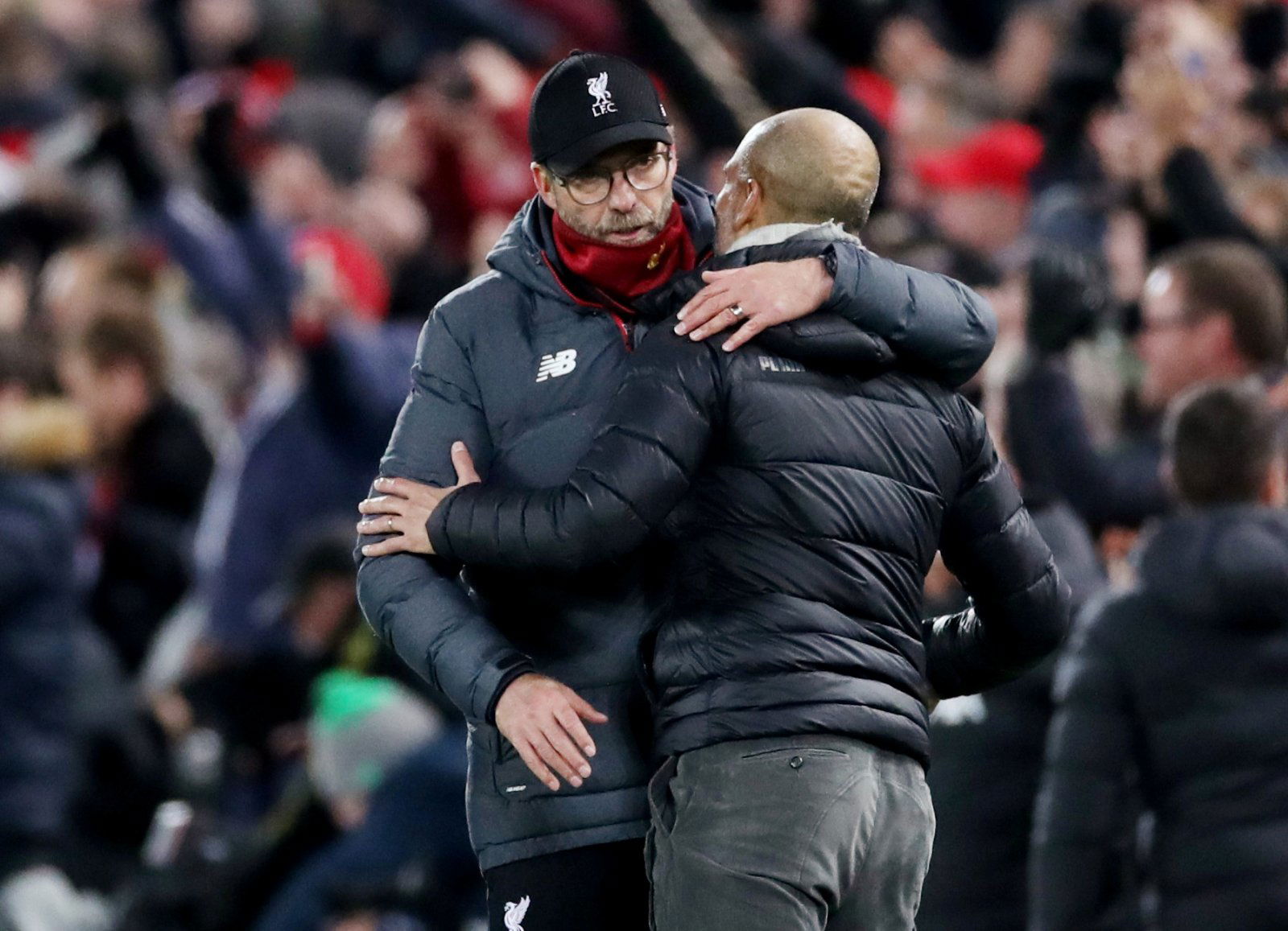 Liverpool fans appreciate the respect that manager Jurgen Klopp and Manchester City boss Pep Guardiola have for each other as they both exchanged in some banter at the Northwest Football Awards.
Both have become domestic rivals due to the competitiveness of their teams in terms of challenging for the Premier League.
Last season, it was the City man who came out on top in an epic title race, which saw the Reds miss out on their first Premier League title by one point despite accumulating a sensational 97-point tally – losing just one game all season.
The win for City meant that the Spanish manager secured back-to-back titles, but he finds himself trailing by nine points in this season's challenge against Liverpool.
This is great from Klopp and Pep 😂

— LFCVine (@LFCVine) November 25, 2019
The Stuttgart-born coach guided his team to a famous sixth Champions League triumph in Madrid after a 2-0 win against Tottenham.
Klopp and Guardiola both made speeches at the awards ceremony and made comments about their best memories of last season, with Guardiola insinuating that he would be open to swapping trophies.
Here are some of the many comments of respect from Liverpool fans:
This is a perfect advert for youngsters. Two hyper competitive coaches showing respect and humility. Kudos to both!

— Richard Williams (@rshwilliams) November 25, 2019
Both class acts.

— Shane Rafferty (@5haneRafferty) November 25, 2019
This is rather nice!!!

— Keith (@dorman_keith) November 26, 2019
Two best at the moment.

— Shankly (@Shankly19081350) November 26, 2019
Good sense of humour

— Denis de Spéville (@DenisdeSpeville) November 26, 2019
Brilliant 🌟🌟🌟🌟
Two great managers with utmost respect for each other.

— Doubter2BelieverYNWA (@BelieverYNWA) November 26, 2019
amazing 🙂

— oğuzhan 🦅 (@stages650) November 25, 2019
This is what rivalry should look like

— nishmcnish8 (@nishmcnish) November 25, 2019